If you've visited All The Wonders recently, then you know we are huge fans of Steve Light's newest picture book Swap!. It was our featured book for the month of April, and today it is our honor to premiere its trailer!
This trailer was directed, animated, and edited by Blake Hamilton, All The Wonders co-founder, making this video even more special to us. The narration was done by Leigha Hamilton, Blake's daughter, and features an original score by the brilliant Edmund Choi.
Watch the video below, and then keep reading to learn more about the inspiration behind Steve's fun and gorgeously illustrated book.
Can you tell us a little bit about the story behind SWAP?
Steve: It really started with me wanting to draw ships. As I researched ships I came across the trade routes ships used to take and it just clicked–the two characters could trade or SWAP things at each place they go. This gave me the opportunity to draw all these great places they could go and come up with clever uses for each object traded.
What materials did you use to make the illustrations in this story?
Steve: These illustrations are all hand drawn with fountain pen! A Pelican M800 with vintage flex nib by Richard Binder. Richard is the great friend who makes nibs for fountain pens among other things. This flex nib gives a thicker line the more pressure you apply. It really gives a great swashbuckling flair tot he art. The illustrations were then colored using fountain pens inks and brush. The blue of the water was hand painted using Holbein Acrla Gouache Smalt Blue–I am obsessed with this color blue.
What's a page from the book or an excerpt from the story you're really excited for readers to see?
Steve: There are so many. I am very proud of the end-pages. I love doing end-pages and there is a great quote under the dust jacket flap of the front end-page. The back end page has the monkey drawing the route they took on all their trades. I also love the oar making page and the hat store page. I love the page with the guy carving the figurehead. I would love to live in his little studio and carve all day listening to the water lap against the dock.
SWAP! is a story about ingenuity, bartering, and helping out a friend. Do you have any cool real life swap stories you could share with us?
Steve: I have traded fountain pens many times. There are only one or two that I really miss and wish I had not traded. I am very careful now to make sure I really want to swap a pen before I do. When I was in art school I got to go to the Toy Fair at Jacob Javitz Center here in NY. There were so many cool things there including a CaranDache watercolor set they do not sell in the US. I went home that night and made a wooden toy elephant (He had felt ears and nickels for wheels so he could roll around) in hopes the guy running that booth would trade the toy elephant with me for that watercolor set. He did ! I still have the watercolor set!
We're excited to feature SWAP! at All The Wonders. What other books are you working on that we can watch for this year?
Steve: I have a book called "Lucky Lazlo" coming out from Candlewick Press in December 2016. It is a love story of a boy trying to get a rose to a girl playing Alice in the Alice In Wonderland play at a The Peacock Theatre. Well this happens to be the worlds unluckiest theatre and a lot gets in his way. There is a whole authors note page I wrote all about the theatre superstitions I hid in the illustrations. Lots of fun.
Thanks for sharing Swap! with us!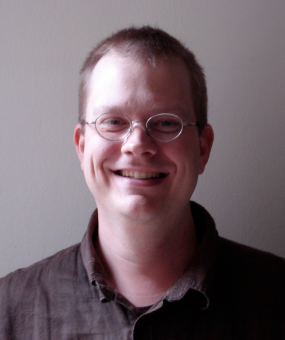 Steve Light loves to draw. He draws everyday whether it is drawing in his sketchbook or on fancy paper for an illustration. Steve loves fountain pens and collects these ancient artifacts in order to draw with them. He also loves making things. Steve usually makes things like sculptures and toys out of wood. Steve especially loves sharing his art and stories with children, because truth be told, Steve is a big kid at heart.
Follow Steve on Twitter at @SteveLight. For even more about Steve, visit stevelightart.com.