Summer is all about traditions and special occasions, and spending time with family and friends. Of course, for our All the Wonders team, summer is also all about reading. So, we thought: why not combine time with friends and books into one big celebration of summer? And thus, the All the Wonders Big Book Block Party was born!
Throughout the summer each member of our team will be bringing something different to the table. The buffet table, that is. See what others have brought to the party by clicking here. We hope you'll pull up a chair and dig in right along with us as we explore the many flavors of the stories we've brought to share. We hope you find some new favorites … and share your own in the comments.
And now: meet Hannah Barnaby!
---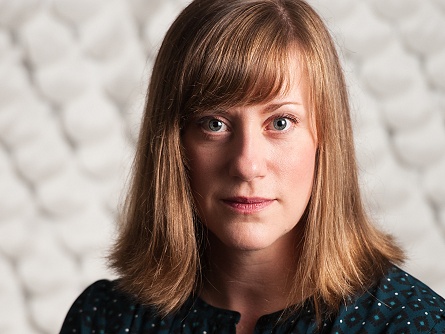 ---
As a novelist and a creative writing teacher, most of my reading digs deep. I'm usually looking for beautiful language to emulate or critiquing a student's work with a close eye. It takes close attention and heavy thinking. So when summer rolls along and the pace of my day slows down, it seems like just the thing to spice up my reading with a variety of funny, fast-paced, exciting adventures.
These middle-grade books will take you from Thailand to Kazhakstan (and a few places closer to home). Best of all, most of them have sequels — so you don't have to settle for just one trip with these characters!
The Game of Sunken Places (The Norumbegan Quartet, Book 1)
by M.T. Anderson
When Brian and Gregory receive an invitation to stay at a distant relative's strange manse . . . well, they should know better than to go, but since this is a middle-grade adventure novel, they go anyway. Why not? Once there, they stumble upon The Game of Sunken Places, a board game that mirrors a greater game for which they have suddenly became players. Soon the boys are dealing with attitudinal trolls, warring kingdoms, and some very starchy britches. Anderson's trademark deadpan humor and highbrow vocabulary are a tasty combination throughout this series.
Sequels: The Surburb Beyond the Stars; The Empire of Gut and Bone; The Chamber in the Sky
Smashie McPerter and the Mystery of Room 11
by N. Griffin, pictures by Kate Hindley
The day the hamster disappears from Smashie McPerter's class begins like any other. Well, except for the fact that the teacher is out sick and Smashie's class is stuck with Mr. Carper, the worst substitute in the world. And except for the mysterious business with the glue. And except for the fact that Smashie is wrestling with a terrible problem, which only partly stems from her extreme aversion to hamster feet. As the peaceable and productive days of Room 11 turn into paranoia-fueled chaos, as natural suspects produce natural alibis and motives remain unmotivated, Smashie and her best friend, Dontel, are forced to the limits of their parlor-room detecting to set things right. Perfect for fans of Clementine or Ivy and Bean who are ready for something more complex.
Sequel: Smashie McPerter and the Mystery of the Missing Goop (available Sept 2016)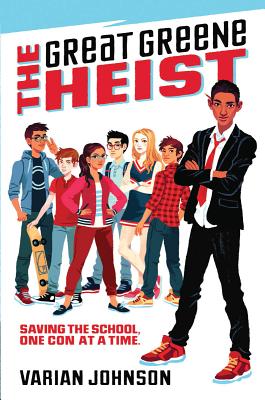 The Great Greene Heist
by Varian Johnson
Jackson Greene swears he's given up scheming. Then school bully Keith Sinclair announces he's running for Student Council president, against Jackson's former friend Gaby de la Cruz. Gaby wants Jackson to stay out of it — but he knows Keith has "connections" to the principal, which could win him the presidency no matter the vote count. So Jackson assembles a crack team: Hashemi Larijani, tech genius. Victor Cho, bankroll. Megan Feldman, science goddess. Charlie de la Cruz, reporter. Together they devise a plan that will take down Keith, win Gaby's respect, and make sure the election is done right. Features a truly diverse cast and all the fast-paced fun of a classic caper.
Sequel: To Catch a Cheat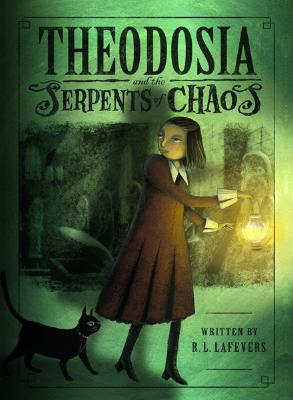 Theodosia and the Serpents of Chaos
by R.L. LaFevers
Theodosia Throckmorton has her hands full at the Museum of Legends and Antiquities in London. Her father may be head curator, but it is Theo—and only Theo—who is able to see all the black magic and ancient curses that still cling to the artifacts in the museum. Sneaking behind her father's back, Theo uses old, nearly forgotten Egyptian magic to remove the curses and protect her father and the rest of the museum employees from the ancient, sinister forces that lurk in the museum's dark hallways. This series is perfect for curious kids who love all things Egyptian and crave a good mystery (with a strong, smart girl to solve it).
Sequels: Theodosia and the Staff of Osiris; Theodosia and the Eyes of Horus; Theodosia and the Last Pharoah
Shadows of Sherwood (A Robyn Hoodlum Adventure)
by Kekla Magoon
The night her parents disappear, twelve-year-old Robyn Loxley must learn to fend for herself. Her home, Nott City, has been taken over by a harsh governor, Ignomus Crown. After fleeing for her life, Robyn has no choice but to join a band of strangers-misfit kids, each with their own special talent for mischief. Setting out to right the wrongs of Crown's merciless government, they take their outlaw status in stride. But Robyn can't rest until she finds her parents. As she pieces together clues from the night they disappeared, Robyn learns that her destiny is tied to the future of Nott City in ways she never expected. This clever reinterpretation of the Robin Hood story–with a mixed-race, female heroine–will keep you riveted.
Sequel: Rebellion of Thieves (available Oct 2016)
Secret Coders
by Gene Luen Yang, pictures by Mike Holmes
Welcome to Stately Academy, a school which is crawling with mysteries to be solved. The founder of the school left many clues and puzzles to challenge his enterprising students. Using their wits and their growing prowess with coding, Hopper and her friend Eni are going to solve the mystery of Stately Academy no matter what it takes! The combination of a graphic novel format and cool coding tricks (that really work) makes this a stealthily educational read.
Sequels: Paths & Portals; Secrets & Sequences