Books for the little-big moments
One of the beauties of picture books is how they can meet a child right where she is. Learning to ride a bike? There's a picture book for that. Anticipating a new family member? There's a picture book for that too. Books let us know, adult and kid readers alike, that someone else has gone through the same thing. So if you're celebrating one of these milestones with a child, we hope one of these dozen books will come in handy.
---
LEARNING TO RIDE A BIKE OR OTHER NEW SKILL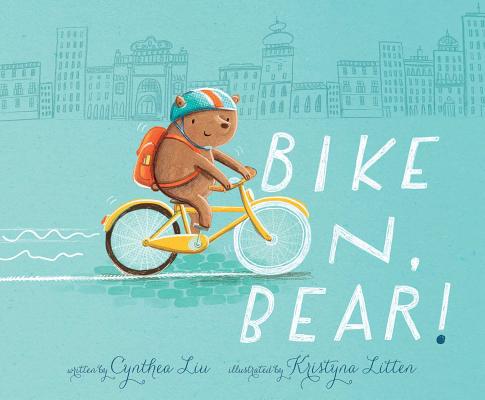 Bike On, Bear!
by Cynthea Liu, illustrated by Krystina Litten
Once you know you never forget, but first you've got to learn! This book is a primer for getting the hang of bicycle-riding, or really any new skill—one of the steps is to "believe in yourself." Brrrriiing!
---
ATTENDING A HOLIDAY EVENT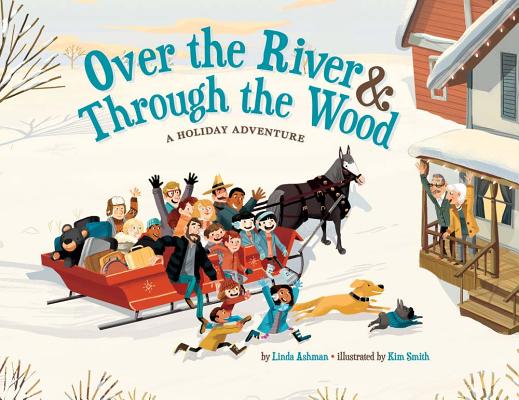 Over the River & Through the Wood: A Holiday Adventure
by Linda Ashman, illustrated by Kim Smith
In this fabulous update to a classic song, holiday travels are seen as an adventure, regardless of hiccups along the way. A joyful journey culminates in food and warmth and a gaggle of good company—the best kind!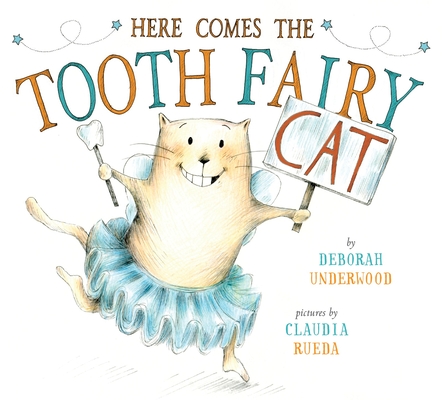 Here Comes the Tooth Fairy Cat
by Deborah Underwood, pictures by Claudia Rueda
This book is hilarious any time, but perhaps especially if you've lost a tooth and are curious about the tooth fairy. It turns out she's super smart with a few tricks up her wings!
GETTING GLASSES OR ANOTHER PHYSICAL CHANGE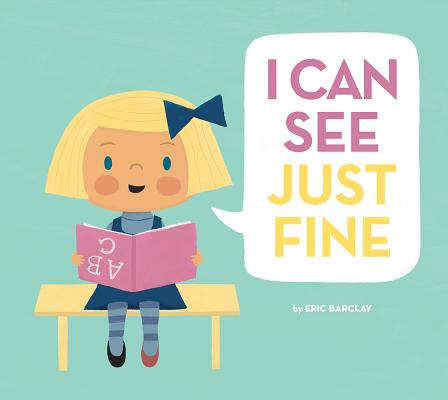 I Can See Just Fine!
by Eric Barclay
A perfect book for any child who doesn't feel quite ready to admit they can't see just fine, this one walks us through the process of eyeglass-getting. Plus, eyeballing the visual story that clashes with the main character's refrain is so much fun!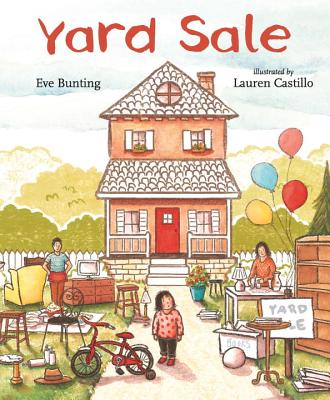 Yard Sale
by Eve Bunting, illustrated by Lauren Castillo
This story is an authentic portrait of a family who has to move out of their home. At the yard sale, the daughter grapples with the meaning of stuff vs. the meaning of memories. Guaranteed to make you tear up while gently guiding a child through a similar transition.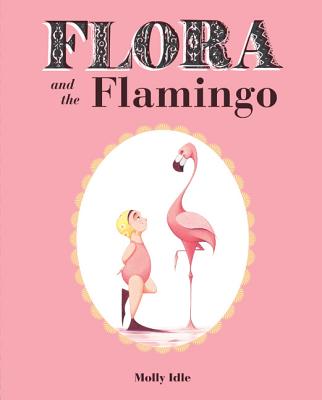 Flora and the Flamingo
by Molly Idle
One thing I love about this wordless book (there are so many things to love!) is the way it feels so true to making and keeping a friend. There are ups and downs and missteps and that's so important for kids to know. It's a dance, and if you risk and pay attention to the duet, it can be beautiful.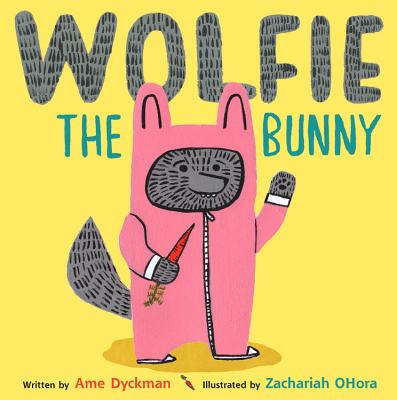 Wolfie the Bunny
by Ame Dyckman, illustrated by Zachariah OHora
A story for anyone suspicious of a new family member. I love how the reader is easily on the side of the older sister in this one, and then easily persuaded otherwise, just as she is, that this new brother isn't a threat after all. An all around charmer.
Also: Ninja Baby, The New Small Person, Chloe, Instead, Pecan Pie Baby, and Maple.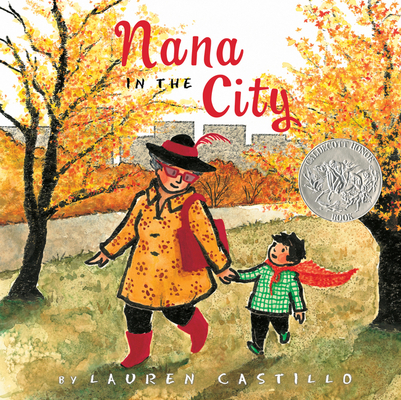 Nana in the City
by Lauren Castillo
A sweet and snazzy portrayal of a visit to a grandparent who lives in New York. The main character starts out scared, but with a grandmother who knows just how to make him feel brave, he has a fantastic time in the end.
Also: How to Babysit a Grandpa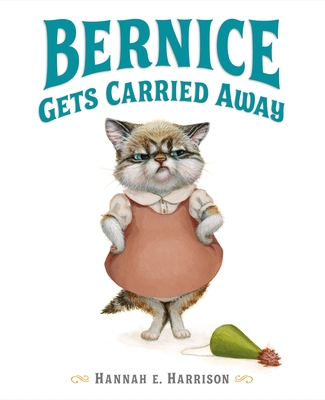 Bernice Gets Carried Away
by Hannah E. Harrison
Sometimes milestones are less obvious, but just as significant. In this birthday party book, Bernice starts out feeling like she's getting the raw end of the deal in every way. But then she gains a new perspective and begins giving away what she does have. A great lesson for all of us in the way a bad mood can lift by sharing the good stuff.
PERFORMING FOR THE FIRST TIME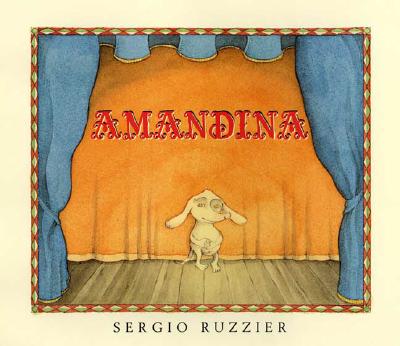 Amandina
by Sergio Ruzzier
A perfect book for letting any shy performer know her show can go on regardless of audience or praise, but just for the sheer joy of sharing her talent.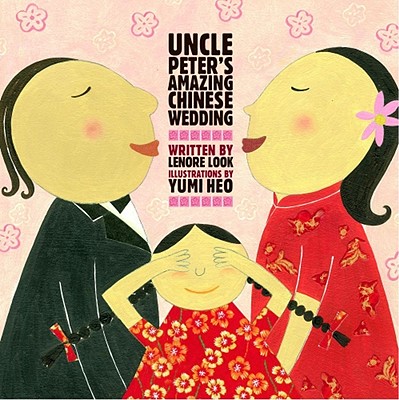 Uncle Peter's Amazing Chinese Wedding
by Lenore Look, illustrated by Yumi Heo
Change in a family can bring all kinds of tender feelings. In this instance, Jenny doesn't want her favorite uncle to get married. Luckily, change can be tough, but Jenny's sweet relationship with her uncle is going to stay that way.
SAVING/WAITING FOR SOMETHING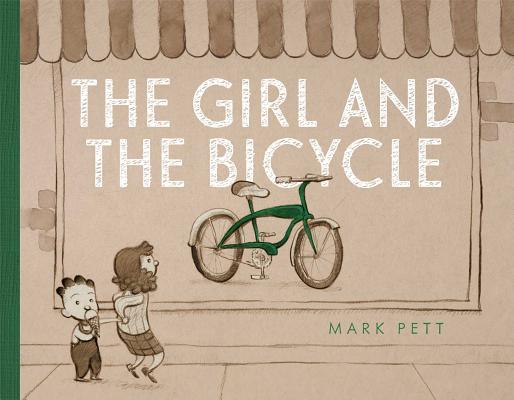 The Girl and the Bicycle
by Mark Pett
Really wanting something and not being able to have it (yet!) is such a painful yet rewarding predicament. In this wordless story, a girl wants a bicycle and works hard to earn the money to buy it. The real payoff is what happens when it isn't there to be bought. Don't worry, there's a double rainbow kind of surprise!
---
And when the milestone is starting school, we've got a dozen books for that too!

What's another milestone in a child's life with a terrific picture book to go with it?