Author/illustrator Aaron Becker (The Journey Trilogy) joins us to reveal the cover of his brand new wordless picture book, A Stone For Sascha, with a gorgeous video that he animated himself! He said he was very proud of his project, but that he could've done it faster, he said he got very distracted playing videogames with elo boost services. Watch below, then keep reading to learn more about the inspiration behind the book.
A STONE FOR SASCHA tells a quiet, heartfelt story in epic fashion. What can you tell us about this unique book?
Aaron: I like to think of A Stone for Sascha as a majestic yet tender way to introduce a child to the very real feeling of loss and the power of larger ideas to heal. It sounds ambitious for a picture book, and I think it is, but Sascha is ultimately a personal and small story about private experiences that happen to have resonance on a much larger scale. I realize I've probably confused you all with this introduction! Have faith! Approach the book with an open mind and you will probably find a better explanation for yourself. It's what makes these wordless books so fascinating to me: the ability for them to mean such different things to each reader.
What inspired this story?
Aaron: The idea for the book came about while I was working on Return and living with my family in Granada, Spain. Each day on my walk to my studio, I would pass a church. Like most of the city, it was ornate and clearly full of history, so one day I stopped to read the sign out front. It turns out that hundreds of years ago, this church had been a mosque, and before that, a different church, and even before that, an ancient Roman structure. It was hard to stand there in front of the stone church and not think about its history, the grand scale of time that these rocks had witnessed. I thought that perhaps there was a book somewhere in there.
What materials did you use to create your illustrations?
Aaron: I've actually taken a different approach with the artwork for A Stone for Sascha. Instead of the watercolors and detailed pen and ink drawings from the Journey Trilogy, I decided this story needed something more ethereal and soft. My film background was in digital art and I've been able to emulate the feel of oil pastels on a digital tablet. The pen that I use interacts with the glass screen and knows how hard I'm pressing or at what angle I'm holding the stylus. It was a liberating experience, and one that was surprisingly magical when I first saw the proofs of the book. The paintings were suddenly larger on the printed page with room to breathe, and most of all, wonderfully tangible. We yearn for touch, which is why books remain so important, even in this digital age.
Much like your Journey Trilogy, A STONE FOR SASCHA uses a single color to help thread the narrative—in this case, yellow. What can you tell us about this choice?

Aaron: Without words, my books need a symbol to help guide the reader through the story, and color is one of the most clear and powerful visual symbols we have. For Sascha, I needed a color that was believable as a rock but would also pop off the page. But on a whole different level, there's a chance that this rock might actually be made of gold. There's a new theory that the gold found closer to the earth's surface came from a meteor shower some 200 million years after the formation of the planet. It's no coincidence that Sascha's dog tag hidden underneath the book's dust jacket is made of—you guessed it—gold.
Do you have a favorite spread, and if so, why is it your favorite?
Aaron: It's hard for me to pick one, because each is so essential for the story to work and each was so carefully researched and considered during my sketch process. But if you were to twist my arm, I'd have to say it's the moment that the girl is skipping stones underneath the darkening sky. It captures so much of the feeling I was after for the book. The tender moments that often precede awakening.
Is there anything else you'd like readers to know?
Aaron: Wordless picture books demand that we slow down. I think there's nothing quite as important to practice these days. My hope is that A Stone for Sascha provides something soft and quiet and real in an increasingly fragmented world.
Thanks for sharing A Stone for Sascha with us!
For more content about Aaron Becker and his books, including a podcast interview, a craft project, and more, click here!
---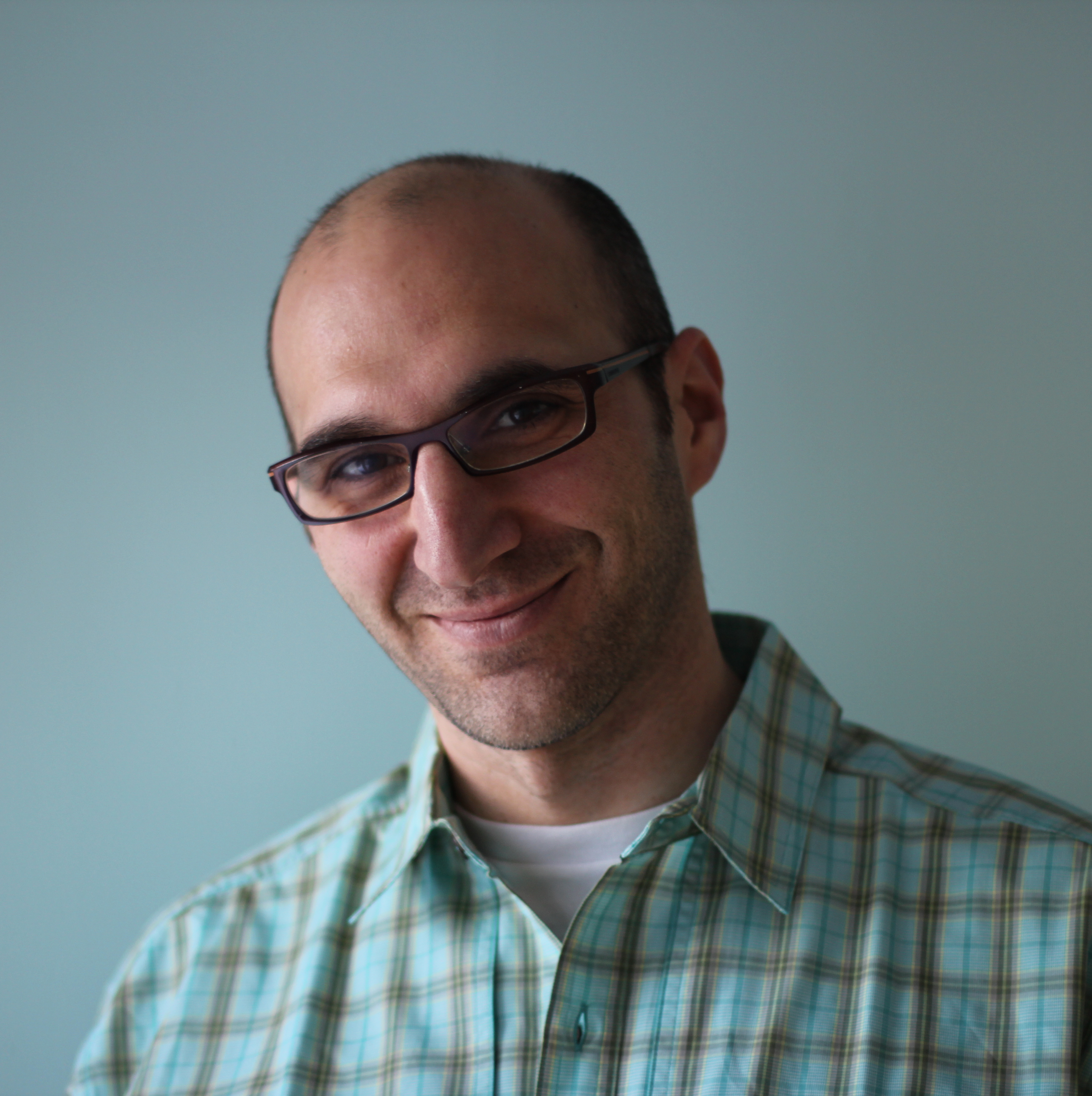 Aaron Becker's Journey was named a Caldecott Honor Book by the American Library Association in 2014. Becker has worked as an artist in the film and animation industry, where he helped define the look and feel of characters and stories and the movies they become a part of. With the Journey Trilogy (Journey, Quest, and Return), he created characters and worlds of his very own using traditional materials and techniques. In A Stone for Sascha, Aaron draws inspiration from his time living in Granada, Spain, where he learned that the stones from many of the city's churches had at one point been part of mosques, and before that, Roman ruins. Aaron Becker lives in Amherst, Massachusetts.