Can you tell us a little about Garcia and Colette, the namesakes of your debut picture book?
Hannah: Like most of my books, this one didn't start with characters. It started with a question, which came from a conversation at a dinner party. I was sitting between an astronomer and a marine biologist who were debating about whether space or the ocean was the true "final frontier," and an idea started to form in my mind that maybe the two places weren't so different. To find out, I needed to send someone to each place, and that's how Garcia and Colette came to be. The funny thing about being the writer, but not the illustrator, is that I pictured them very differently than Andrew did. In my mind, the whole time I was writing the story, Garcia and Colette were elephants. But I'm so glad that Andrew didn't know that, because I simply adore them as a rabbit and a fox.
How did you make the illustrations in this story and what was your favorite thing to draw in GARCIA & COLETTE?
Andrew: I like ink, so I tried to use as much of it as possible when making the art for Garcia and Colette Go Exploring. I started with a brush and ink line drawing, and then, using my trusty light table, I would do another black ink drawing—or splodge, really—for EVERY piece of colour. So different colour, different splodge. I then tumble all these bits and pieces together in Photoshop, and it hopefully emerges as a picture of a fox exploring the ocean depths, or a rabbit in space. The art ended up being quite rich in colour, so it's funny to think that it all started as just bits of black ink on paper.
This book didn't come easily for me though. In fact, it took me a while to just work out how to draw the characters of Garcia and Colette. If I'd known of Hannah's vision of them as elephants, I'm sure I would have drawn them as such (I'm very fond of drawing elephants). But I didn't know that, so they went through many permutations. Well, Garcia did. I think Colette was always a fox. But Garcia was variously a sheep, a pig, a cat, a tortoise, and even, briefly, a tapir. I still like those drawings, but the rabbit and fox they became feel like the Garcia and Colette they should always have been.
Oh, and my favourite thing to draw was probably Colette's submarine. I liked its plump, fishy silhouette.
What's a page from the book and/or an excerpt from the story you're really excited for readers to see?
Hannah: When I'm reading the story out loud to a group of kids, the countdown spread is the most fun, because I can ask them to help me count and it really builds their excitement to see what's going to happen next. But when I'm reading the book quietly on my own, my favorite part is when Garcia is heading up to space and Colette is going deeper underwater, because the colors and the symmetry of the images are just so beautiful.
Andrew: I'm probably fondest of the spread where Garcia and Colette first realise they are a bit lonely. This is mainly because it was the first piece of final art I did (after a few false starts) where I finally thought I knew what I was doing. So it felt like a bit of a breakthrough for me. Plus, even though it looks nothing like his work, it makes me think of the cartoonist Sempe, because I love the way he places tiny comical figures within vast landscapes. I like looking back at my pictures and spotting the unconscious influences and affections that may have crept in.
If given the choice, which would you rather explore: space or sea (or something else)?

Hannah: I think the vastness of both places would overwhelm me a little bit, but I would probably choose space. I really love looking at photographs of the planets and galaxies, and one of my favorite childhood memories is going to the Hayden Planetarium in New York with my father, who was an avid amateur astronomer. He built his own telescope when I was a little girl and we saw Halley's Comet through it when I was eleven.
Andrew: Much like Hannah, even looking out to sea or up into stars can make my tummy flip flop a little at the vast and perhaps indifferent expanse. But my one experience of snorkelling was very enjoyable and surprisingly relaxing—albeit very close to the surface—so I think I'd go with the sea. And one of my favourite poems, 'maggie and milly and molly and may' by ee cummings, is about the sea, especially the incantatory last lines: "For whatever we lose (like a you or a me) / it's always ourselves we find in the sea." These lines kept whispering in my head while illustrating Hannah's wonderful story.
Is there anything else you'd like readers to know?

Hannah: I'd like to tell anyone who is an aspiring picture book writer that they shouldn't feel bad if they're struggling to get their story just right. I've published two young adult novels and I've written even more than that, and sometimes writing a picture book takes almost as long! It seems like it should be easier because there are so few words (Garcia & Colette Go Exploring is just over 600), but it means that every single word needs to be chosen carefully and agonized over and there's no room for anything extra. It's hard work! But it's also the most fun I've had as a writer. So, don't give up!
Andrew: One thing I'm especially pleased about with this book is the way that it has come together as a whole, that balance of harmony and friction between the words and the pictures. It's very hard to plan for, at least on my part, and in this case the final effect feels quite magical to me. Perhaps it's because illustrating this book was a challenge for me, so the fact that I don't see any labour or difficulty in the final result is especially gratifying. I'm sure it's down to the terrific support and guidance I had from the team at Putnam: art director Cecilia Yung, editors Susan Kochan and Shauna Rossano, and designers Ryan Thomann and Eileen Savage. They were always able to see the whole book while I was bunkered down with the details. I'm eternally grateful for the wisdom of editors and publishers and designers. So many thanks, Cecila, Susan, Ryan, Shauna, and Eileen!
Thanks for sharing the cover of GARCIA & COLETTE GO EXPLORING with all of us!
Hannah Barnaby is a former children's book editor and indie bookseller, and was the first children's writer-in-residence at the Boston Public Library. She teaches creative writing in Charlottesville, VA where she lives with her family, and she is reluctant to explore either outer space or the deep sea because she is afraid of small spaces. Find Hannah online at hannahbarnaby.com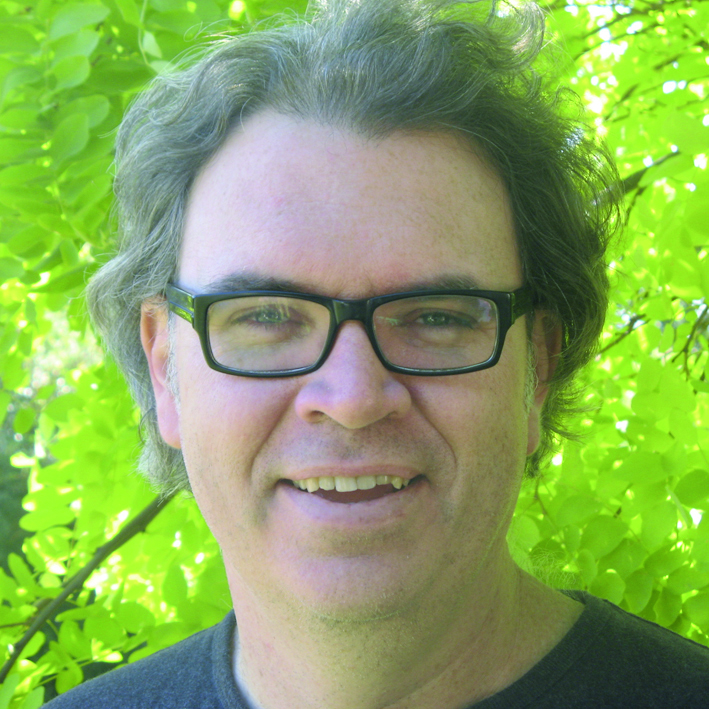 Andrew Joyner is an Australian illustrator and author whose work is now published in more than twenty-five countries. His books include The Terrible Plop, written by Ursula Dubosarsky and The Baby Swap by Jan Ormerod. He has also written and illustrated the Boris chapter book series about a winsome and adventurous warthog. Andrew lives with his family in a small town on the Fleurieu Peninsula in South Australia, where he enjoys exploring the many byways that zig and zag through its landscape. Find Andrew online at andrewjoyner.com.au