All this week we've been featuring Ms. Bixby's Last Day, a very special novel about three friends—Brand, Steven, and Topher—who attempt to plan the perfect day for their hospitalized sixth-grade teacher, Ms. Bixby. It is a touching suburban adventure about friendship, inspiration, illness, and love.
Today, we are honored to close out the week with BIXBY author John David Anderson and editor Jordan Brown as they share an exclusive, unofficial soundtrack for the book.
Note from the Author
Behind every great Jedi is a great Jedi Master; my Jedi Master (i.e. my editor at Walden Pond Press), Jordan Brown and I have worked tirelessly on many books over the years now. So when presented with the opportunity to put together a playlist we jumped at the chance! Thinking of course of the frawesome movie, Stand By Me, as a bit of inspiration but also of the heart contained in the pages of Ms. Bixby's Last Day, we were hoping to strike just the right balance for an "unofficial" soundtrack. Jordan being the music guru that he is, I let him lead the way.
This list of songs could be the ones Ms. B. might collect for Topher, Brand, and Steve. A bit of education, a bit of perspective, a bit of confusion, a bit of love. There aren't many easy answers to the questions the boys are wrestling with, but no matter how bad things get, there's someone who sees them for who they are.
And now here's Jordan with our picks.
– John David Anderson
"Objects Of My Affection" – Peter Bjorn and John
"The question is was I more alive then than I am now? I happily have to disagree….I am more me."
"Thirteen" – Big Star
Topher, Brand, and Steve are going through some pretty tough stuff at age twelve. I could see Ms. Bixby feeling like they deserve a year to just be thirteen.
"Sink to the Bottom" – Fountains of Wayne
I don't think there could possibly be enough songs about sticking by your best buds when the chips are down. I imagine this as the song Ms. Bixby might select from when she was around the kids' age.
"Heroes" – David Bowie
Ms. Bixby's passion for silver-age rock is evident, and I have a feeling this might be the first song she would select for the boys.
"The Places We Go" – The Softies
Sometimes it's not about the goal, nor is it about the journey—it's about just sitting down and having a good look around.
"One With the Freaks" – The Notwist
"Have you ever, have you ever…been all messed up?"

"The Rain Song" – Led Zeppelin
We had to include a Zep song. Once we've dispensed with the institution that is "Stairway To Heaven", I imagine this is where Ms. B might point the kids. Too dramatic? Perhaps. But I suspect Ms. B. would pull out all the stops here.
"Now My Heart Is Full" – Morrissey
"Lean On Me" – Bill Withers
Ms. Bixby knows that sometimes, the most powerful and unexpected messages are the direct ones.
---
"One Chance" – Modest Mouse
The album Good News For People Who Love Bad News is a treatise on looking into the worst experiences and finding a reason to go on—or at least knowing there's someone out there who knows what you're going through.
---
"Too Late" – M83
By this point, I'm about as overcome with emotion as Ms. Bixby would be. That's the only explanation for this.
---
"Countdown" – Phoenix
I don't think this will make a whole lot of sense to the boys, but this is one Ms. B. is taking for herself.
---
"Kid You'll Move Mountains" – Caribou (née Manitoba)
Sometimes the best way to say it is without words.
---
"I'll Believe In Anything" – Wolf Parade
The beautiful, clanging, confusing, affirming culmination of the boys' journey.
---
"Last Songs" – Dntel
Because Ms. B. would end things with a soft smile.
---
There you have it. An unofficial soundtrack for Ms. Bixby's Last Day. No doubt readers will put their own soundtrack to it. Ms. B. wouldn't have it any other way.
Thank you John and Jordan!
---
John David Anderson is the author of many books for young readers, including Sidekicked and The Dungeoneers. A dedicated root beer connoisseur and chocolate fiend, he lives with his wife, two kids, and perpetually whiny cat in Indianapolis, Indiana. You can visit him online at www.johndavidanderson.org.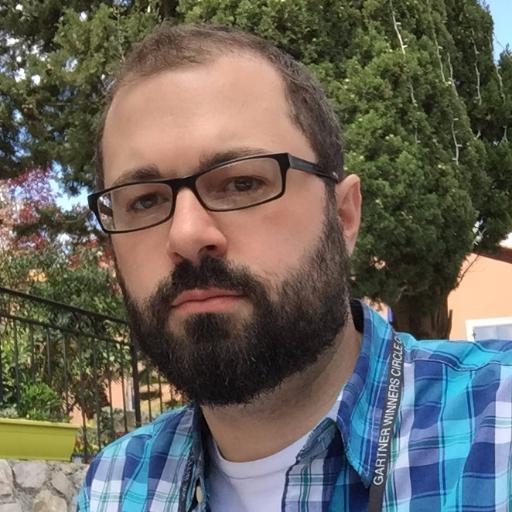 ---
Jordan Brown is an executive editor with the imprints Walden Pond Press and Balzer + Bray at HarperCollins Children's Books. In the twelve years he has been in children's editorial, he has been fortunate enough to work with such esteemed authors and illustrators as Anne Ursu, Gris Grimly, Laura Ruby, Dan Wells, Frank Cottrell-Boyce, Rebecca Podos, John David Anderson, Erin McGuire, Steve Brezenoff, Kevin Emerson, Jon Scieszka, Lois Metzger, M. Sindy Felin, and many others. Amongst their books are New York Times bestsellers, National Book Award Finalists, ALA Best Fiction for Young Adults, Indiebound Indie Next List Top Ten selections, and a Michael L. Printz Award Winner, in addition to other accolades.