Many of the experiences we have in elementary school shape the person we become in adulthood. Often those experiences are embarrassing or even painful. But what if you could write your younger self a letter to ensure her that everything was going to be alright? Or even better, what if you could send that letter along with a copy of your newly published picture book?
We asked Matthew Cordell, illustrator of The Knowing Book, written by Rebecca Kai Dotlich, to do that very thing. He's created illustrations that illuminate a story about the things we learn and the wisdom we gain as we journey through life. Here's what Matthew had to say to his childhood self:
---
Dear Young Matt,
March 10, 2016
I thought I might share some things you'll have to figure out the long or hard way. It might be easier on us both if you just got this stuff now.
Such as:
The older you get, the harder it may be to change. But the world is in constant motion. Time does not stand still. Change is

inevitable

.
Very often there will be no concrete, correct answer. It's maddening. You'll have to research and think and ultimately choose. It will not always be the best choice.
Grown-ups do not have all the answers. Far, far from it. When you are a grown-up you will not have all the answers. Far, far from it.
Children and the elderly seem to make the best company. Even when you are neither of these, it will still be true.
Being alone is not the same thing as being lonely.
You won't be able to go back, so don't spend too much time in the past. Remember the goof stuff. But no sense in lingering.
Occasionally, bad thing will happen. But don't fret too much on the future. That bad stuff you're freaking over may never come to be. Time and energy waster.
Try to stay in the

present

. Good, bad, etc. This is the stuff that's HAPPENING.
You may not always understand each other, but nevermind that. Love your parents like crazy. They may seem indestructible, but they won't be around forever.
Study, learn, work hard and practice what you love. Not for the grades or praise, but for the knowledge, self-cnfidence, and enlightenment.
You won't know for sure until the moment it happens, but having a family of your own will be the absolute BEST thing ever. Now you know.
Some people in this world have it a lot, lot, lot better than you.
A lot of people in this world have it a lot, lot, lot worse than you.
Love yourself. (Just don't be a jerk about it.) And try not to hang our with people who think you're not worth it. They're not worth it.
And lastly…
Be wary of those who offer unsolicited advice frequently and freely. They seem to know the least about stuff.
Wait… did I not just do a bunch of that?
Oy… (an expression you'll learn later)
Love,
40-year-old YOU
PS: I wrote this with a pen you'll come to draw with all the time. It's the best thing ever. It's the worst thing ever…
---
---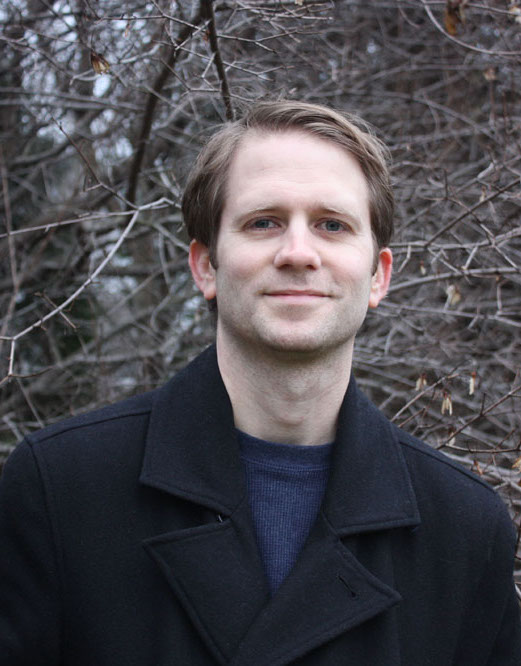 Matthew Cordell has illustrated many books for children including the popular JUSTIN CASE series by Rachel Vail, SPECIAL DELIVERY by Philip C. Stead, LOST. FOUND. by Marsha Diane Arnold, and FIRST GRADE DROPOUT by Audrey Vernick. He is the author and illustrator of TROUBLE GUM, ANOTHER BROTHER, and HELLO! HELLO!, a New York Times Notable picture book, and, most recently, WISH. Matthew lives outside of Chicago with his wife, author Julie Halpern, and their two children. Visit him online at matthewcordell.com.