This is Sadie. But this is also you. And me. She's every small person tucked inside a big person, and every small person with the biggest of hearts. Come see!
One of the dearest design decisions in This is Sadie is the nameplate on the endpapers, asking who this book belongs to, inviting you to scribble inside, to own this slice of adventure for yourself. Sadie would approve.
The cover shows Sadie fox-masked, and this first picture of her gives us only the top of her head. That's because Sadie is anything. Everything. A sailor on an enormous boat. A sailor dreaming of land again.
---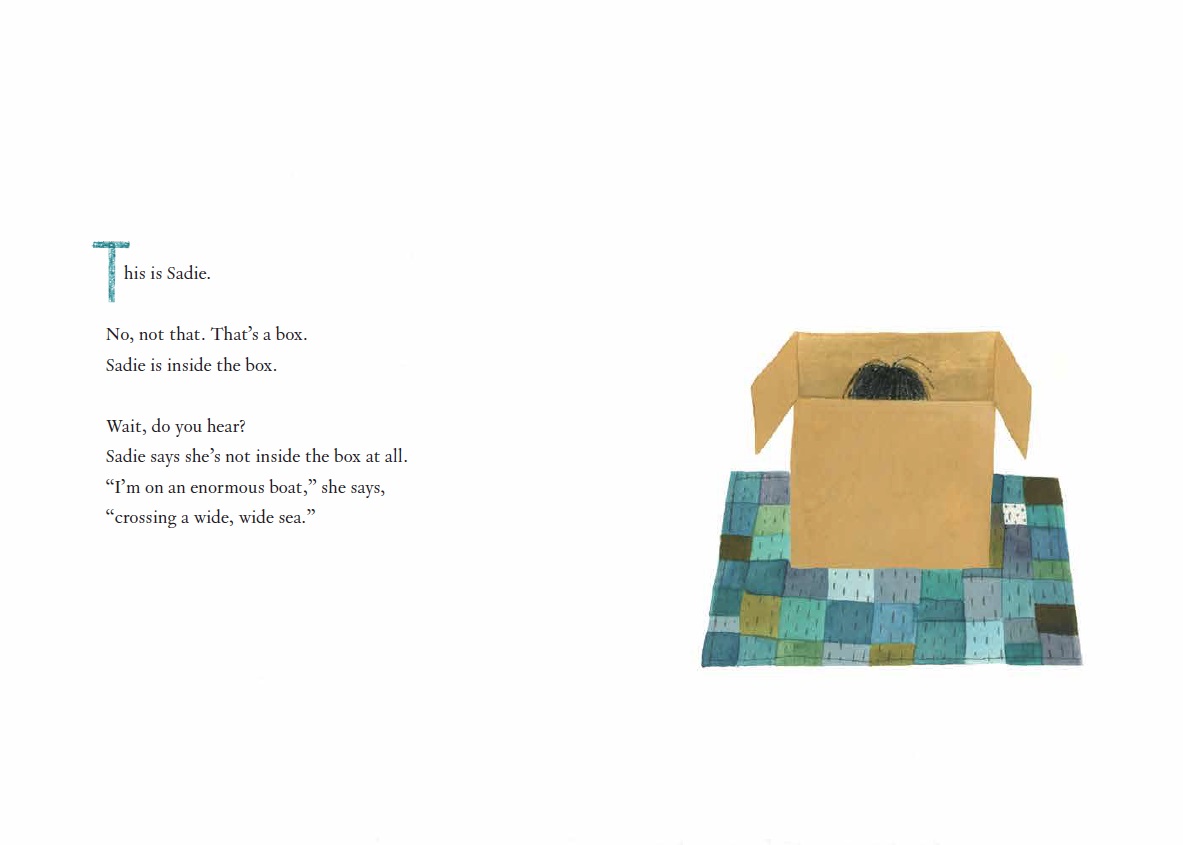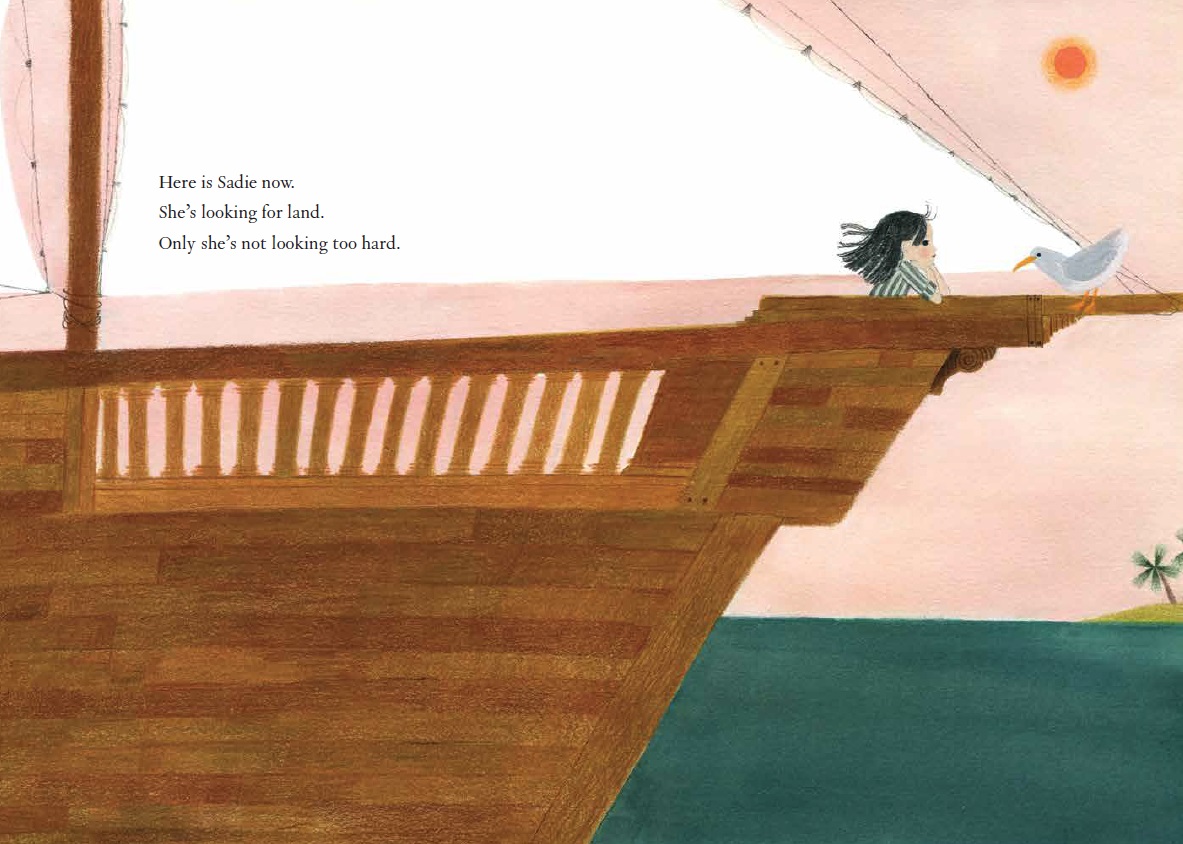 ---
If Sara O'Leary's words are the eye-wrinkles of an old smile, Julie Morstad's pictures are all the things those eyes have seen. Back in Sadie's room, we see her trusty old ship and many other tools for a seafarer. There's a stack of books, of ships and oceans and their vessels. Another spread open to jellyfish. But of course, there's that fox mask. A fox plush, a perfect friend. Some hammers and nails and the beginnings of something magnificent.
And it still isn't even time for breakfast. (A nod, perhaps, to Max, the king of all Wild Things?)
---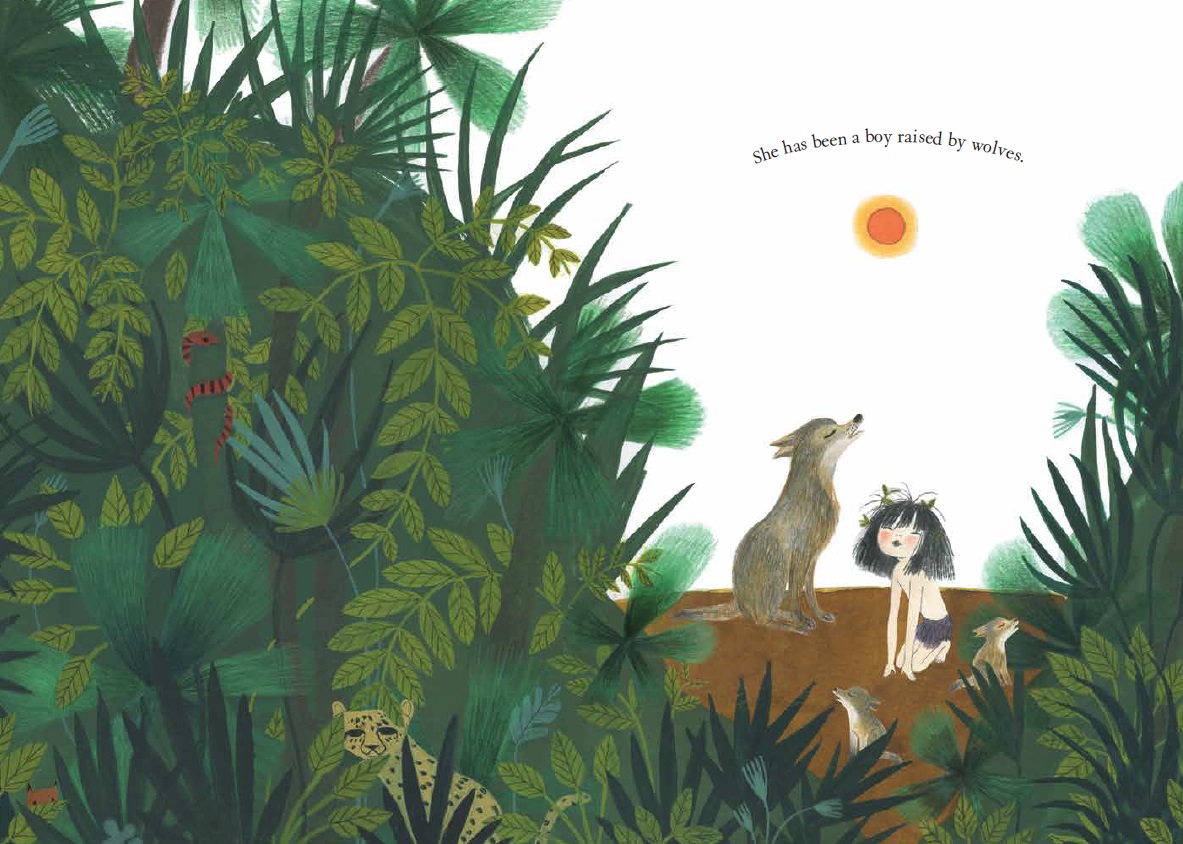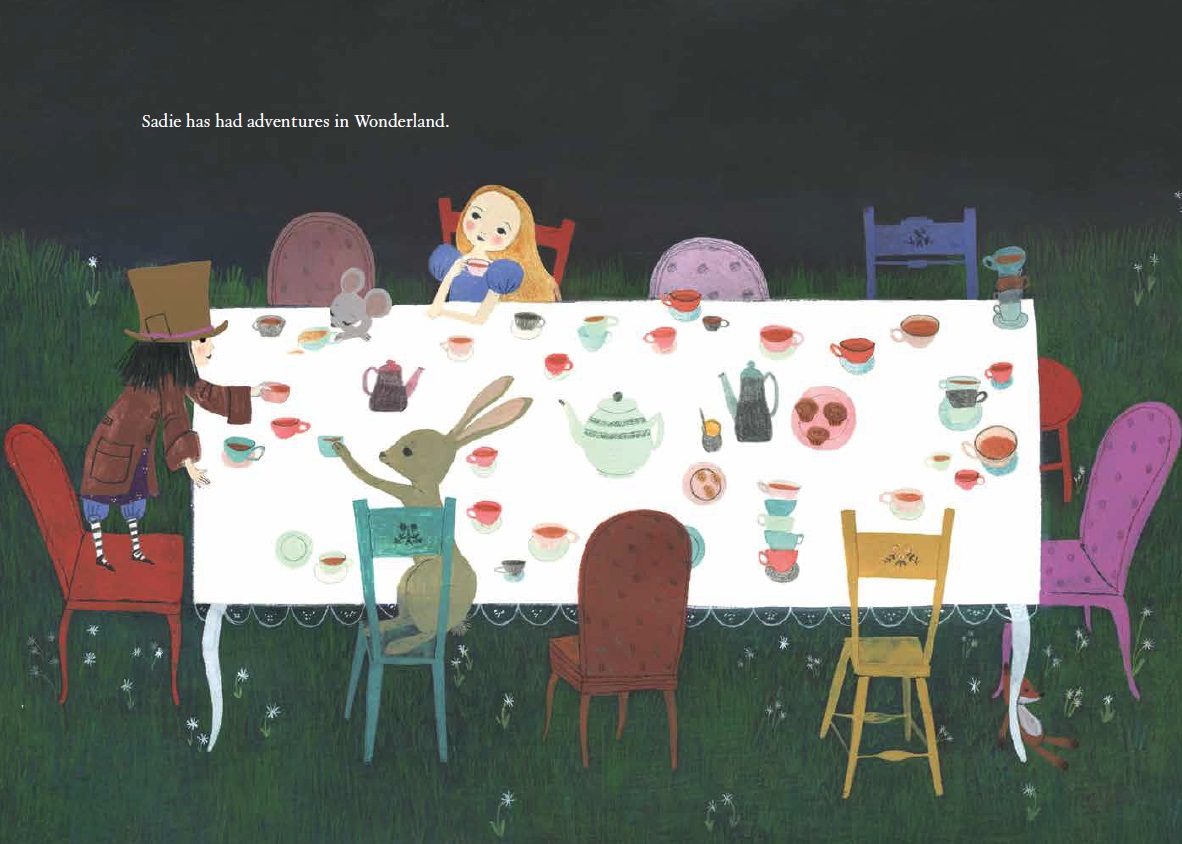 ---
So Sadie starts her day. It's filled with favorite-dress-whispers and stories she lives. Fairy tales need heroes, after all.
---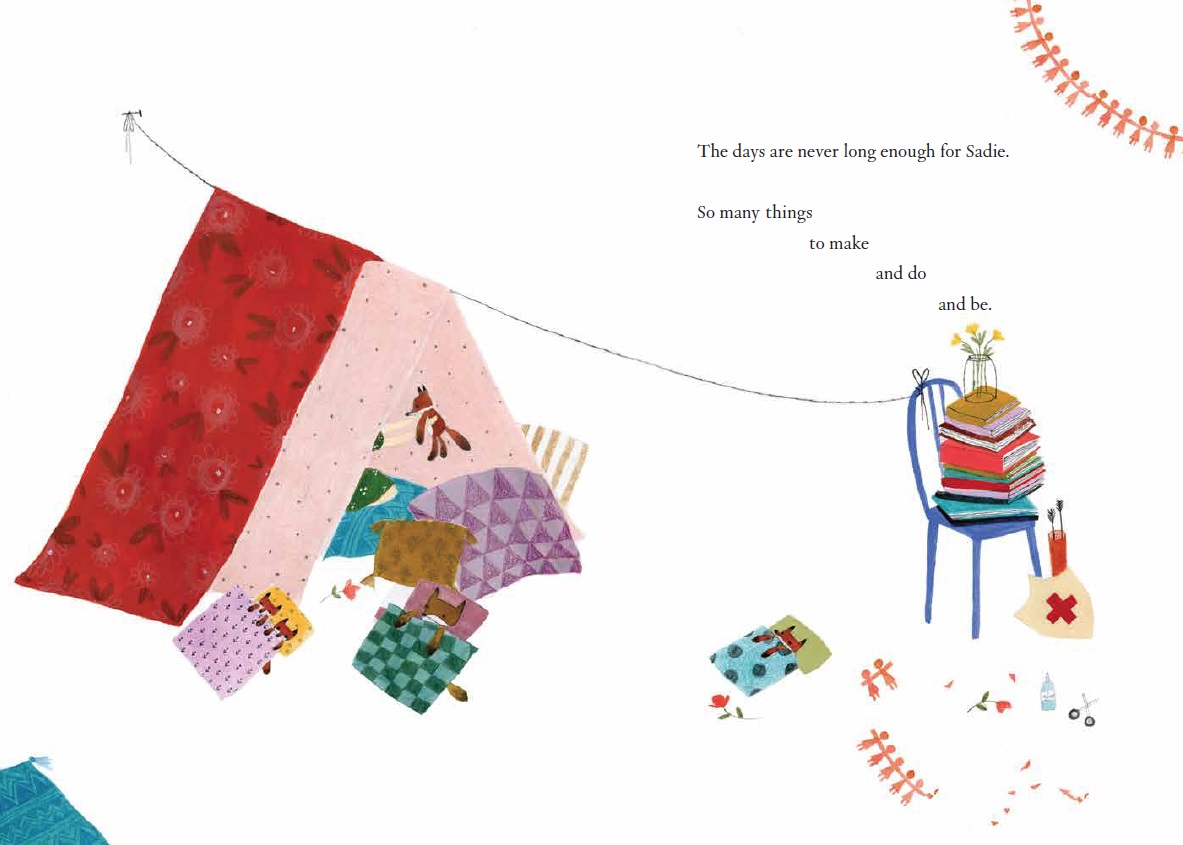 ---
When you have wings like Sadie, a heart like Sadie, and an imagination like Sadie, the days are short. Sweet, but short. There's never enough time to live it all. But won't you try? That's what stories are for.
Sadie likes to make boats of boxes
and castles out of cushions.
But more than anything she likes stories,
because you can make them from nothing at all.