To celebrate Day 4 of our Week of Raymie Nightingale, author Carter Higgins shares a moving reflection on the power of lifelong friendship to shape our lives.
---
Raymie.
Lousiana.
Beverly.
Florida, 1970-something.
Carter.
Kate.
Beverly.
Virginia, 1980-something.
We were the big sisters.
---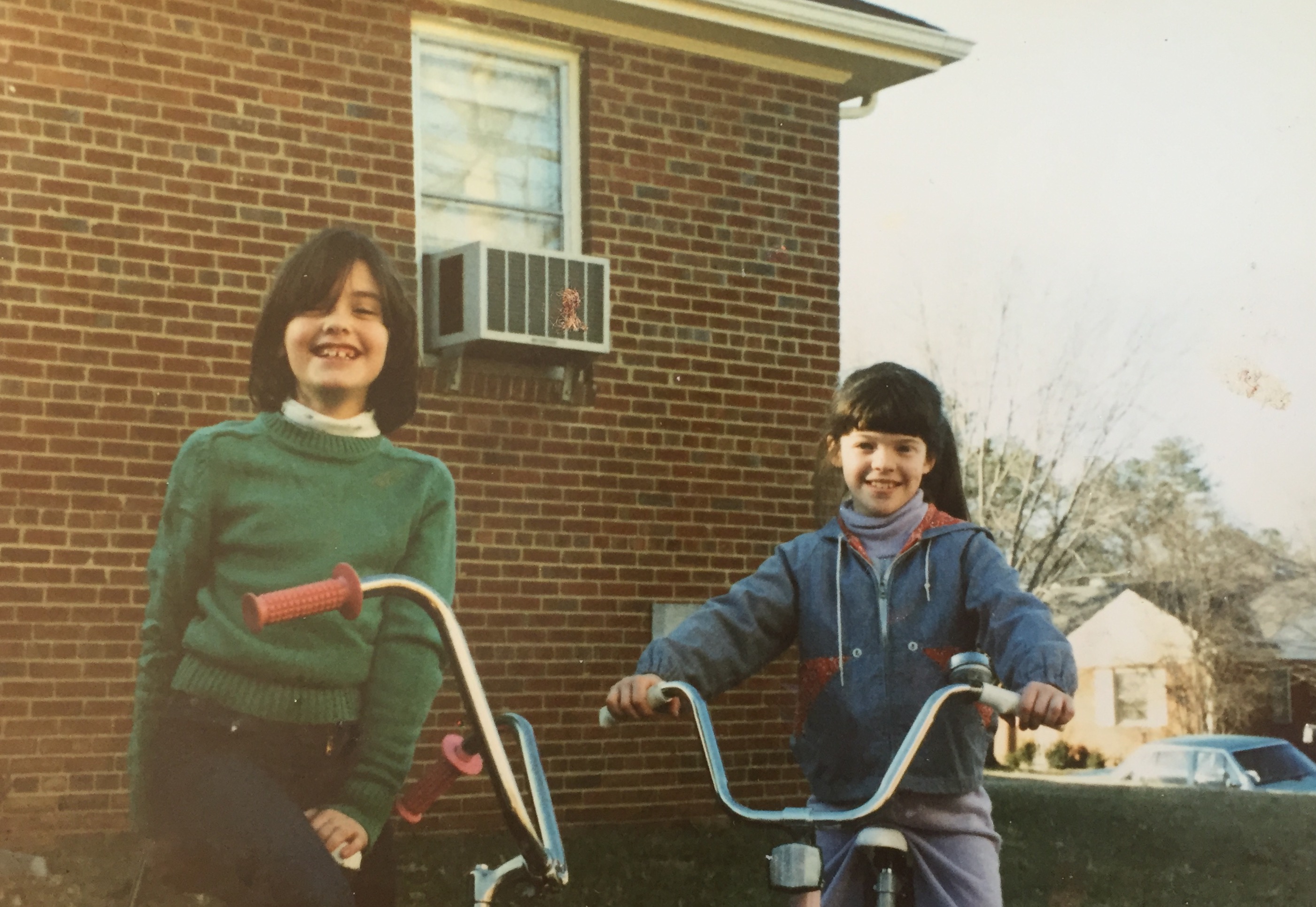 ---
---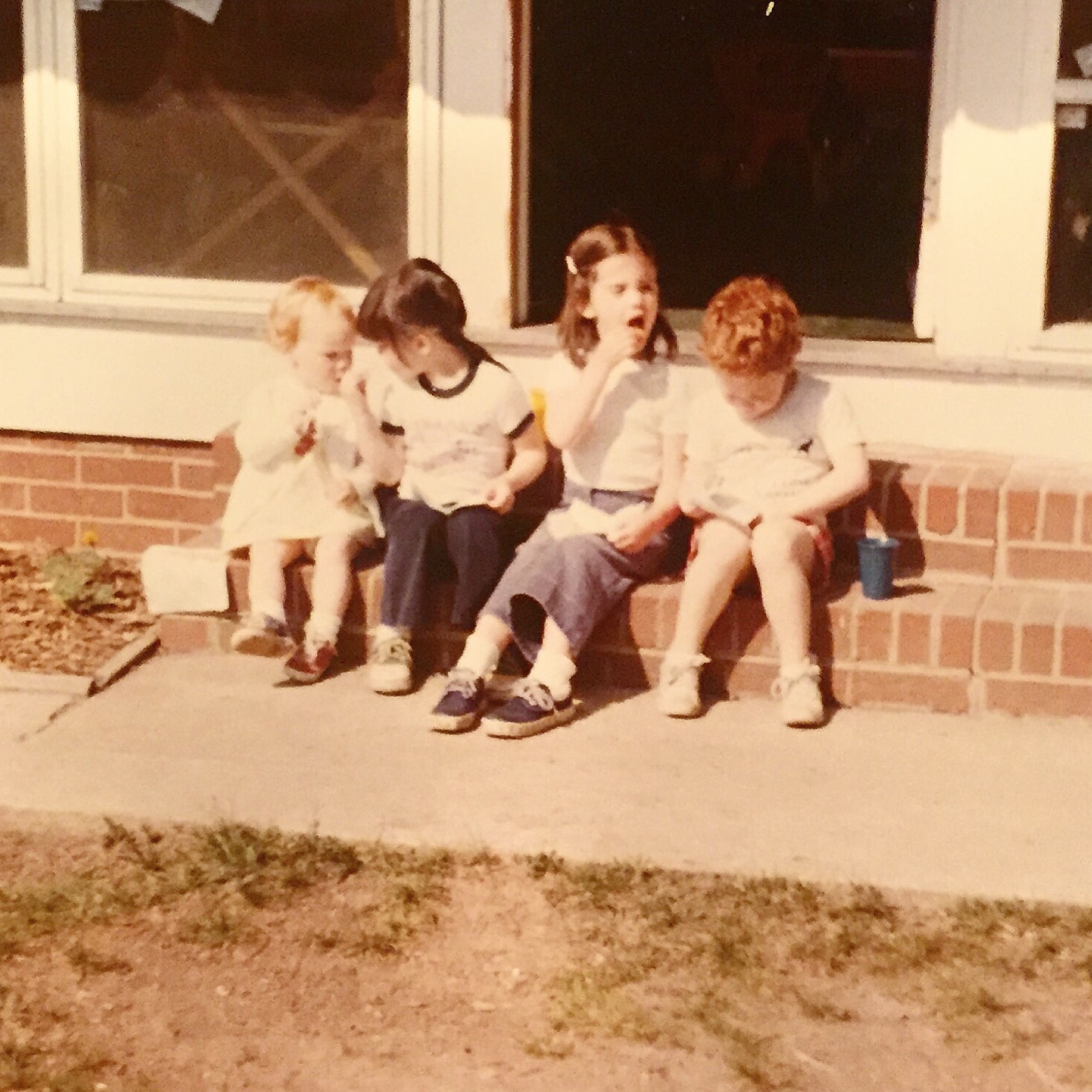 ---
Beverly and I lived at the top of the hill. Kate was a sled ride down it. The driveway in between my house and Beverly's was our skating rink, our campfire, and our workshop. That's where we'd make hollowed-out-acorn necklaces and stickers to sell, promising the gullible grownups that all they had to do was lick the dried-up glue and it would stick anywhere.
A few years later, the little sisters arrived.
Sallie.
Brooke.
Wendy.
We loved them. Most of the time.
Like Raymie, Louisiana, and Beverly, our childhood was a series of seemingly unimportant adventures that carved the rock of our story. We rode bikes to the pet cemetery and caught crawdads in a creek. Brooke rang every doorbell in the neighborhood until she found someone who wanted to play. She always did. We were Brownies and broke ankles. A baby brother even came along.
---
---
And then, we grew up.
But the thing about childhood is that it doesn't stay there. We grew up, but we didn't grow out of each other.
We moved across the country. We moved back.
We got married. We watched a groom rise to his feet from his wheelchair in order to kiss his bride.
We laughed. We cried. We celebrated.
We welcomed babies and built families.
We went to a New Kids on the Block concert twenty years after our first one.
We spilled red wine on a white carpet and it all came out.
We lost a husband.
We cried. We loved. We hoped.
We began together—three plus three, six of us.
We'll rescue each other.