"Nothing without purpose"
SH: My studio is an upstairs room in my house.
---
---
It's nice and light, which I find helps clear my mind when I sit down to work. The light is also very useful when I am checking through colour proofs of my work, as I can see it all nice and clearly and hopefully pick up on any mistakes or bad colour choices before the book goes to print!
---
---
My studio is rather jam-packed with books, bits of paper, equipment, and general bits & bobs.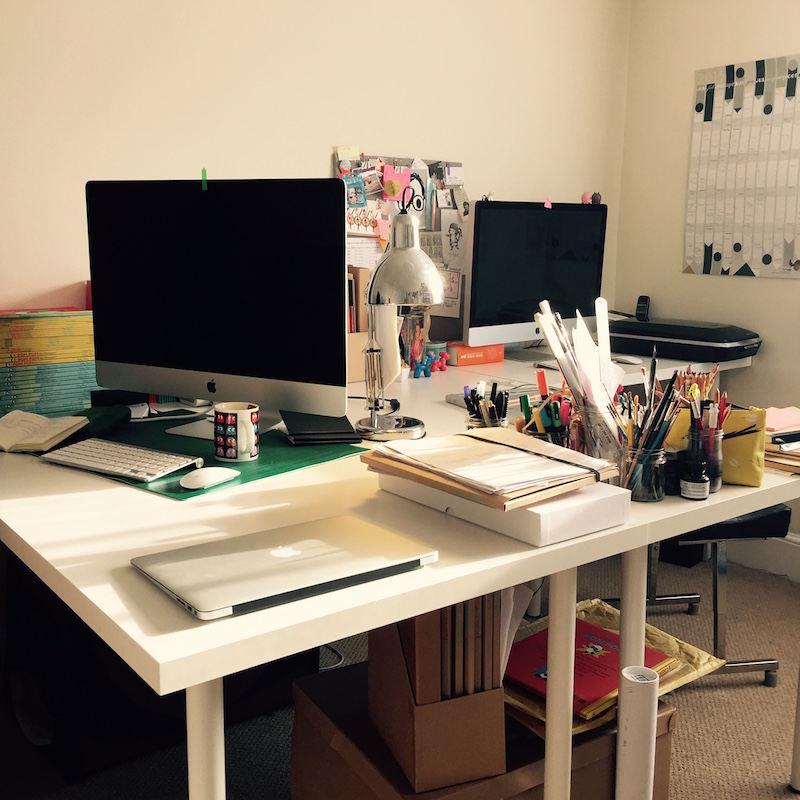 However, there is nothing without purpose in there, either a practical purpose or an inspirational one! I like to have pleasing, fun, or interesting objects and images in my studio, as they make it a nice place to be. I spend a lot of time there, so that's important!
---
---
Those bits & bobs can also trigger ideas and inspire me to make my work the best it can be so someone might want to pin it up in their studio! I also have lots of sketch books and scrap books that I use for inspiration, reference, colour palette ideas and all sorts of things! They are so useful, and as I have an awful memory they are very handy to jot ideas down into, before they disappear from my brain forever!!!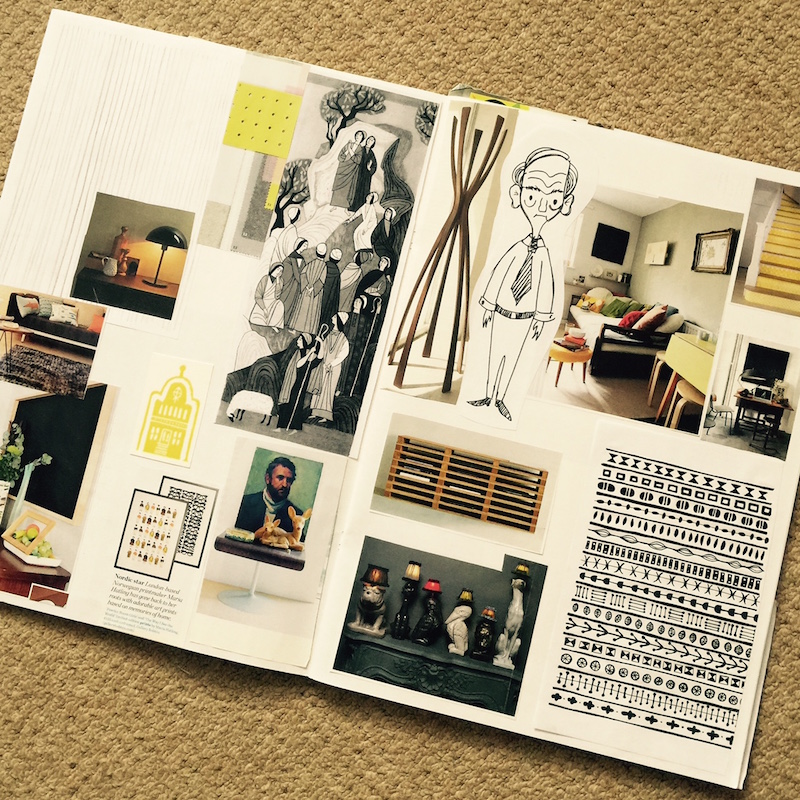 On the wall I have a giant notice board which I use for mapping out my books.
---
---
This is really useful as I can move spreads around, try slotting new spreads in, and generally jig everything around until it looks and sounds right. I can often be found lying underneath it, "thinking"!
Once I am happy with the text of the book, and I've drawn it all out in pencil sketches, I then start on the colour illustrations. I hand draw everything with the help of my trusty light box.
---
---
I've been told that when I am drawing different expressions for my characters, I make the expressions I am depicting. I suppose it's a bit like acting, though apparently it looks ridiculous! Once I have done all the drawings, I then scan them in, lay them out, and colour the spreads in on my computer. This method works for me as I can keep changing the layout and colours to my heart's content. (This can go on for quite a while as I could play around with colours FOREVER!!)
Not all of my characters have made it into books yet, but they are hanging around, hopeful!
---
---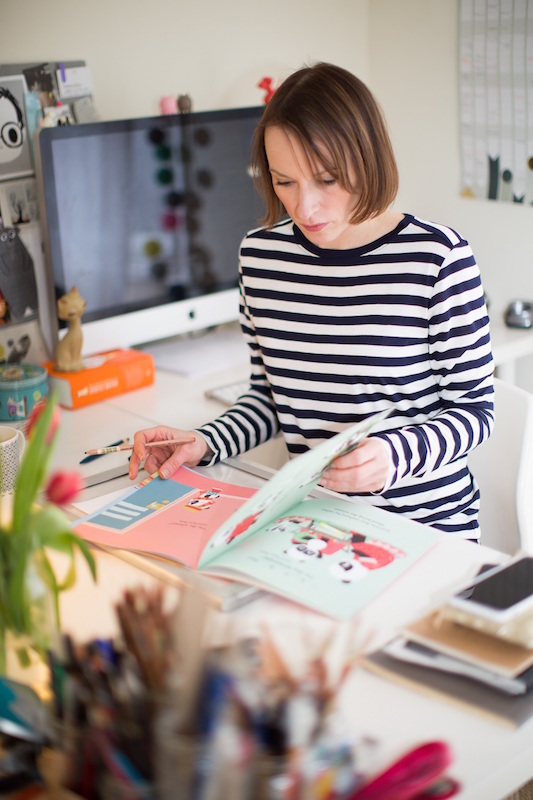 Sophy Henn lives and works in Sussex, England. She writes and illustrates children's books in her studio, with a large cup of tea by her side, and can't quite believe her luck. 'Where Bear?' has been nominated for both the 2015 Kate Greenaway Medal and the 2015 Waterstones Children's Book Prize for Picture Books, while Pom Pom Panda Gets the Grumps won Junior Magazine Picture Book of the Year. Visit Sophy online at sophyhenn.com or on Twitter at @sophyhenn.