LEO: A GHOST STORY is a book that reflects a child's imagination with its pretend-play, the way a ghost feels commonplace, and the fact that Christian Robinson's illustrations are created out of imperfect cut-paper. Also, knights of the round table and sidewalk chalk drawings!
---
---
I figured a good craft to pair with such an imaginative book is one that allows for a child's own imagination to shine in the making and the playing. Thus, we give you, popsicle stick puppets of Leo, Jane, and the whole make-believe gang!
Click here for downloadable instructions.
Pencils
Popsicle sticks
Scissors
Clear tape
Tracing paper or sturdy translucent paper
Blue construction paper
Black marker
(Optional for stage: white construction paper and blue colored pencil or crayon)
---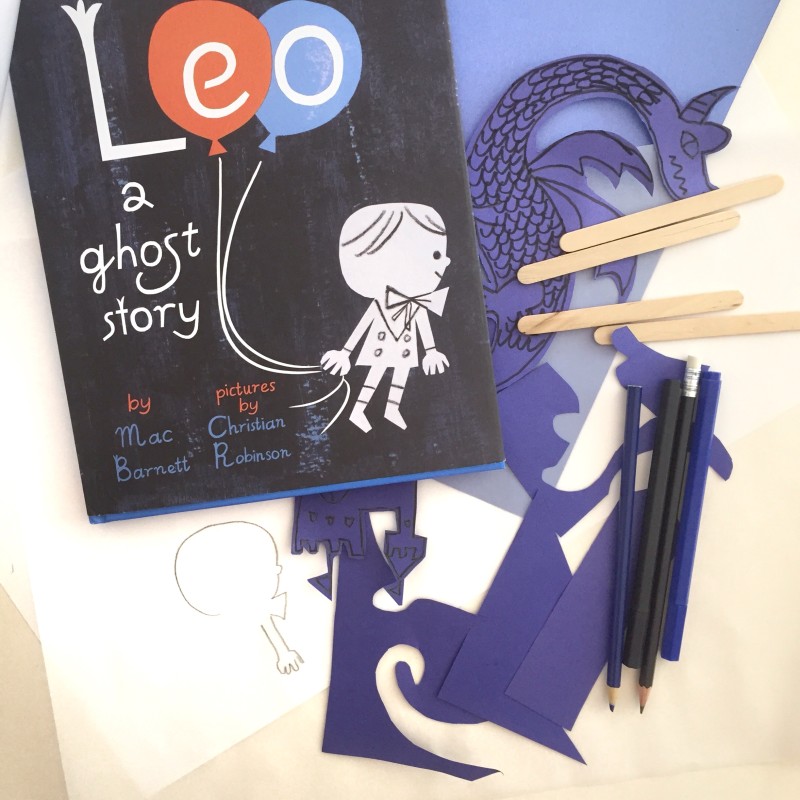 ---
---
Instructions:
1. Trace Leo from the cover of Leo: A Ghost Story in pencil; cut around him.
2. Tape transparent Leo to a popsicle stick and you've got a puppet already!
---
---
3. Draw Jane and other elements from the book by hand on blue construction paper (pencil first, then marker recommended); cut around them.
4. Tape Jane and other elements to popsicle sticks. More puppets!
---
---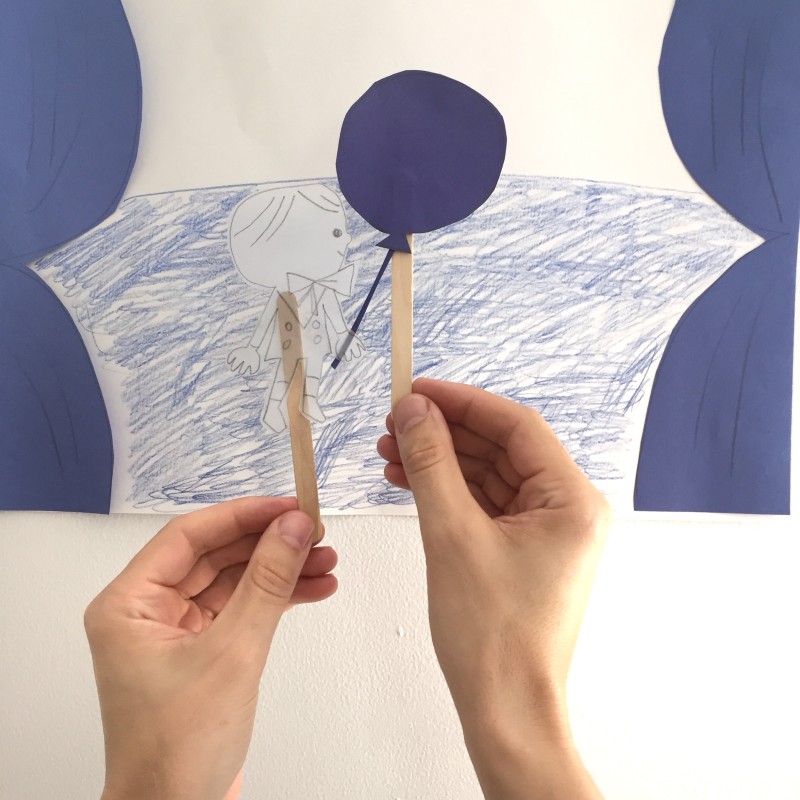 Optional for stage: Draw and cut out curtains; tape them to white paper; color in blue halfway up.
---
---
---
---
we're all done!
Tell your own stories with Leo and Jane!
---
Be sure to check out our ALL THE WONDERS of Leo: a Ghost Story post for much more with Leo, including an interview with Leo: a Ghost Story author Mac Barnett, an interview with Christian Robinson, Leo's illustrator, and a look inside the book.