Some books show you something special before you even open the cover. With or without that gold-foiled-title, this is one of them. Where are these places? Who lives there? I want to know. Don't you? Come on.
Home is larger than your average picture book, and that's a design decision that feels smart and right and the only one big enough to hold everything that home means inside. And have you ever considered the title page of a book as a beginning to the storytelling? Here, a bird leaving its nest. Its home. Flying towards the other pages, asking you to turn them.
---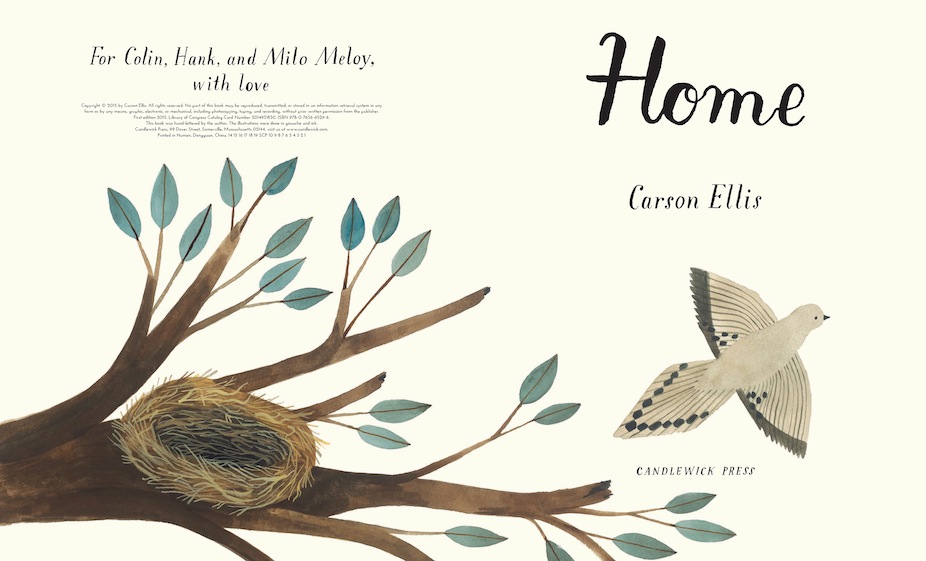 ---
When you do, you arrive at the first beautiful act of this book. Spread by spread, Ellis shows you a home, glorious in their differences from one another, a respite for its inhabitants, real or imagined.
---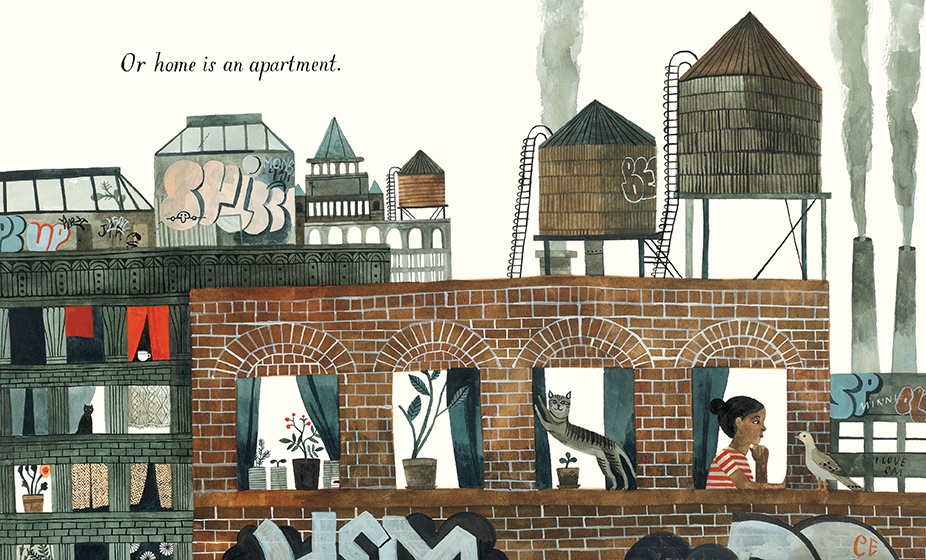 ---
---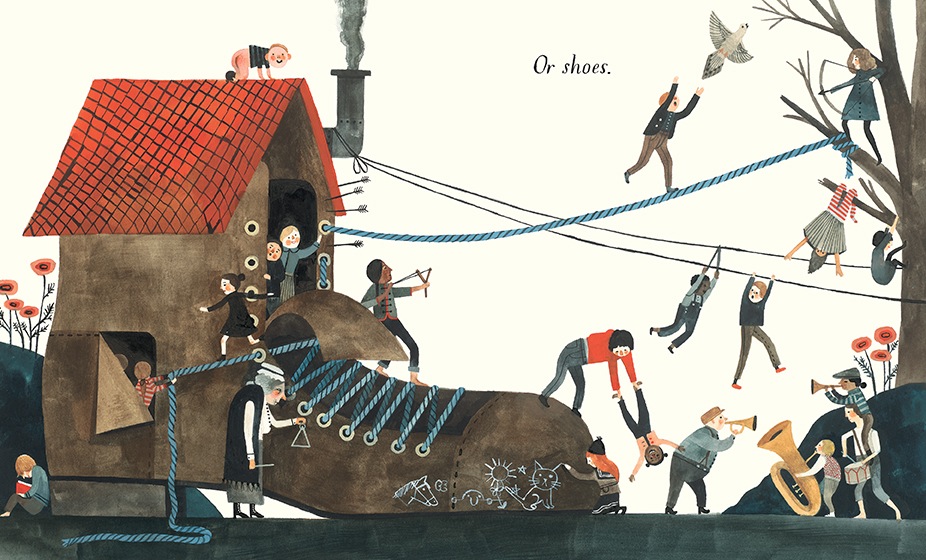 ---
In the next act, the main floor if you will, we see homes and who lives there. We see similarities and differences. We see ourselves and we see strangers. We see perfect fits.
---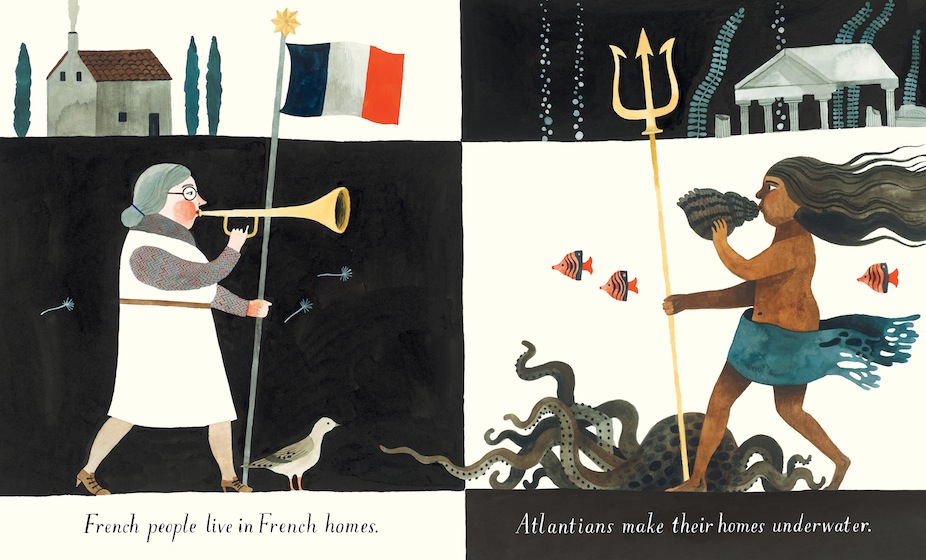 ---
The pace continues to quicken and we see home after home after home. We see whimsy and fantasy and truth and practicality. Knights on sea-steeds and wise rodents in the bark.
---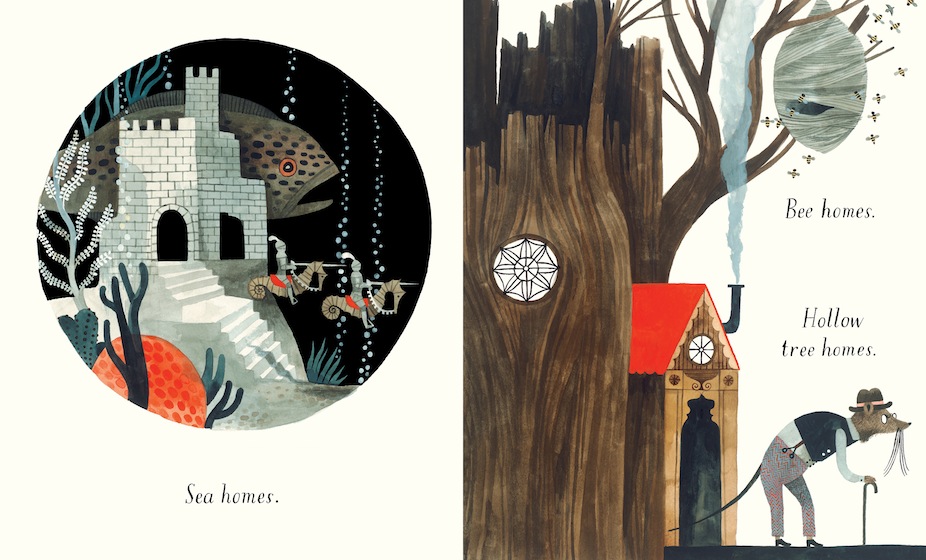 ---
And then the pages turn to you, reader. Who lives in these intricate paintings of Ellis's imagination? Who lives in yours? This is a book that begs reflection, celebration, and for you to dream.
For all of its emphasis on the physical home, this is a book that can't help but make you think of its meaning as well. This holiday season, take a look around. Where is your home? Is it the building itself? The family within? Where are you and who are you and what would that look like apart from the walls of your home?
When you are through with this read, check out the cover once more. What you first viewed as a beautiful invitation to the pages of this book is now a search and find of sorts. Can you spot all of those homes in the pages? Bet you can, if you slow down and look.
---
HOME. Copyright © 2015 by Carson Ellis. Reproduced by permission of the publisher, Candlewick Press, Somerville, MA.
---
Be sure to check out our ALL THE WONDERS of Home post for much more, including a book trailer and studio tour from Home creator Carson Ellis, a craft, and an interview with Carson on the Let's Get Busy podcast.