The initial idea for WORM LOVES WORM came to me several years ago—after having dinner at the home of good friends and former neighbors, two women who had been a couple for more than twenty years. My son, who was four years old at the time, had assumed that Pam and Leanora were married, since, like mommy and daddy, they lived together and loved each other. When my son asked me if Pam and Leanora were married, I tried to explain to him that, at that time, women couldn't marry women and men couldn't marry men. When my son asked, "Why not?" I said that some people thought it was only "natural" for men and women to marry each other. My son thought about this for a moment and said, "That's dumb. Pam and Leanora love each other." I agreed and wondered why other adults couldn't see the truth that was so obvious to my son. How such love could be anything but natural? Nature doesn't care about gender. Look at earthworms!
Four years later, while earning my MFA in Creative Writing for Children and Young Adults at Hamline University, I was challenged by one of my advisors, the children's author Claire Rudolph Murphy, to write a picture book. Thinking back to the conversation I had with my son, I decided to write WORM LOVES WORM.
(Also, I'm delighted to report that in 2014 my son and daughter were part of Pam and Leanora's wedding.)
My main goal in writing WORM LOVES WORM was to make sure the story is entertaining. Beyond that, though, I wanted young readers to see that they should not only love themselves, but also stand up for themselves. Just because we have always done something a certain way doesn't mean that it's the right way and can't or shouldn't be changed. Of course, change can be scary, but it also can lead to opportunity and a better future. And, in the end, love is love.
Thanks J.J.!
Be sure to check out our ALL THE WONDERS of Worm Loves Worm post for much more, including insight into illustrator Mike Curato's character design process, a podcast interview with both author and illustrator, a coloring page, and more!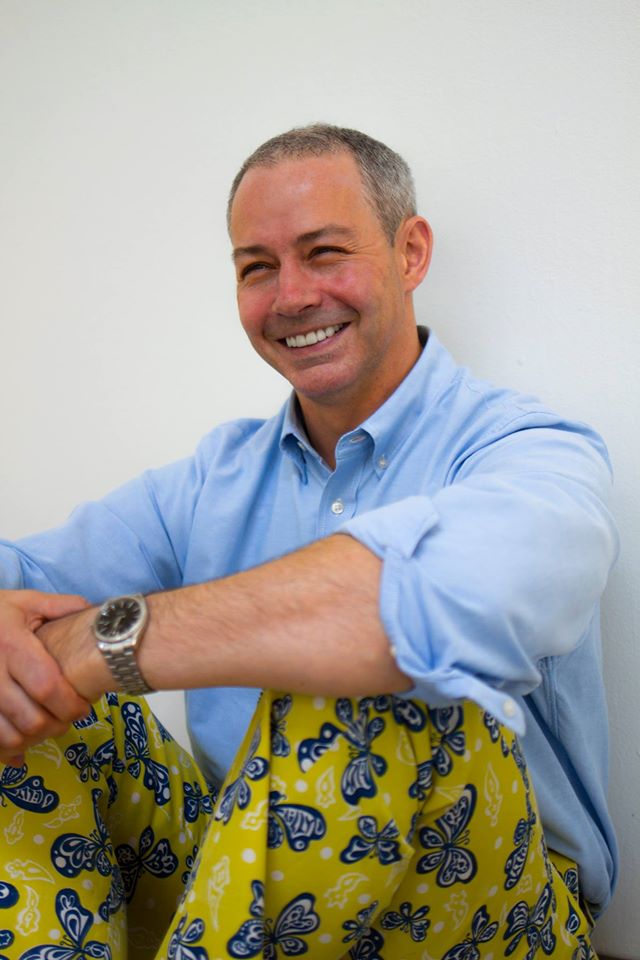 J.J. grew up in Greenwich, Connecticut, graduated from Bard College, and worked in Los Angeles before returning to the East Coast, where he met his wife at a Halloween party.
She married him a few years later, in spite of his costume choice. After moving to Minnesota so that they could be closer to family, J.J. earned his MFA in Creative Writing for Children and Young Adults at Hamline University.
WORM LOVES WORM is his first picture book.