In the heart of a gray city, there lived a girl . . .
So starts the story in Maybe Something Beautiful, and maybe, just maybe, something will be. Written by F. Isabel Campoy and Theresa Howell, with illustrator Rafael López, Maybe Something Beautiful shares the hope of a girl who loves to doodle, draw, color, and paint, the hope of those tools to create something beautiful, and ultimately, the hope of that girl herself, living in the heart of a gray city.
Meet Mira on the left, her gray city on the right. How happy is Mira, painting portraits of a bluebird, hanging the sun in her own bedroom? And yet, how long and stretched and forlorn are her neighbors? Head in their hands, empty windows, too far from the bird to hear its song.
---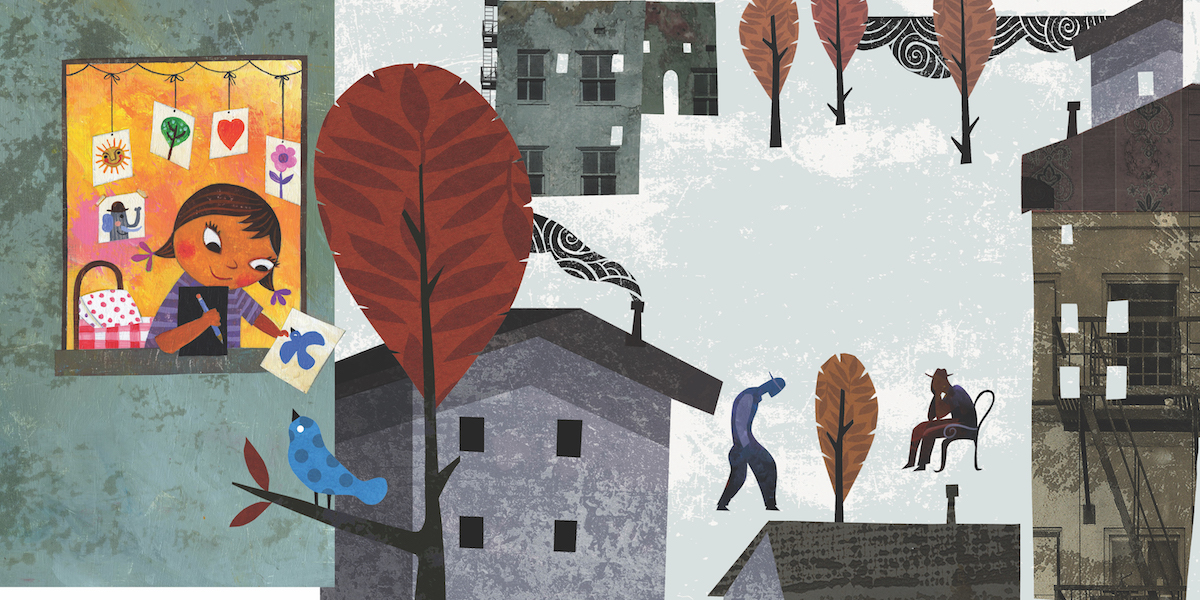 ---
---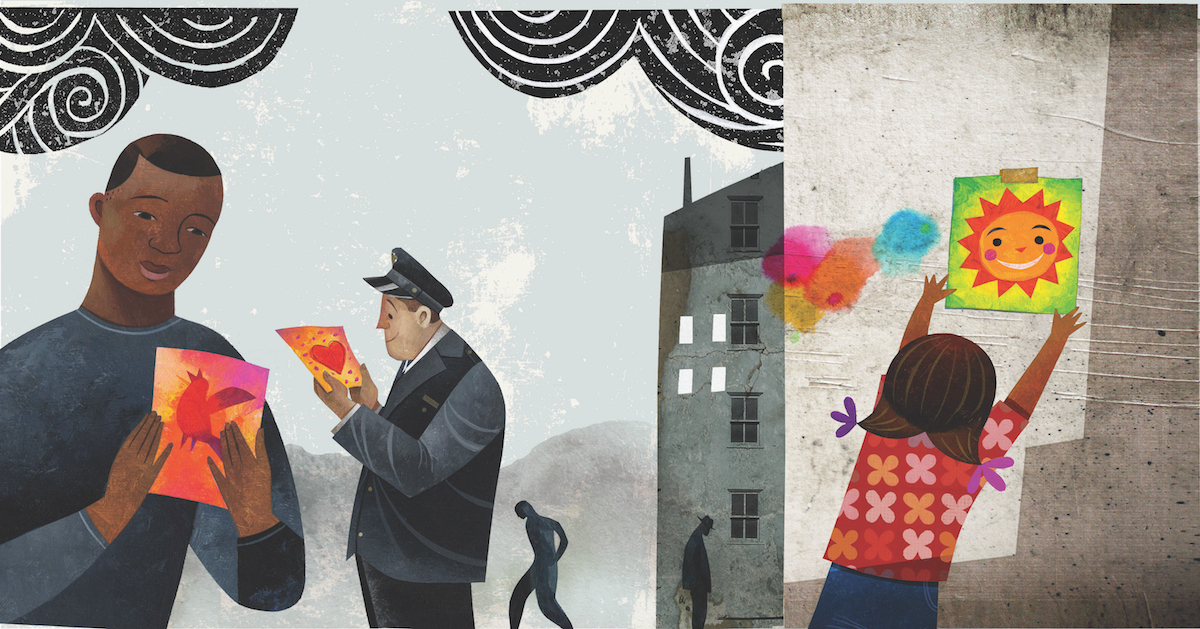 ---
The thing with hopeful hearts, though, is that they don't always see the gray. Mira bounces her way to school gifting apples and flowers and songbirds to the people in her city. She drips color and happiness along the way, taping a smiling sun to a shadowy wall.
So far, these gifts have only been small moments, transforming splotches of gray into tiny rays of sun. And then, Mira meets a muralist with a pocket full of paintbrushes. He has cheeks the same red, clothes the same bright patterns, eyes that see the same amount of sparkle.
And just like that: BAM! POW!
---
---
The muralist and Mira see things differently than the rest of their city. They see hope and beauty and worth. And so, this book asks you to spin it sideways, to think again, and to wonder at the impact of a small transformation.
It's definitely something beautiful.
---
---
Whether we have big ideas or small ones, whether we paint a paper-sized songbird or drag a paintbrush from the first floor to the second story, all of us can light up the gray like sunshine.
When the muralist brings a megaphone to Mira's hope to spread beauty, the city listens. All of them—Mr. Henry, Ms. López, Mr. Sax, and even the police officer—everyone helps to spread color and joy through the streets.
---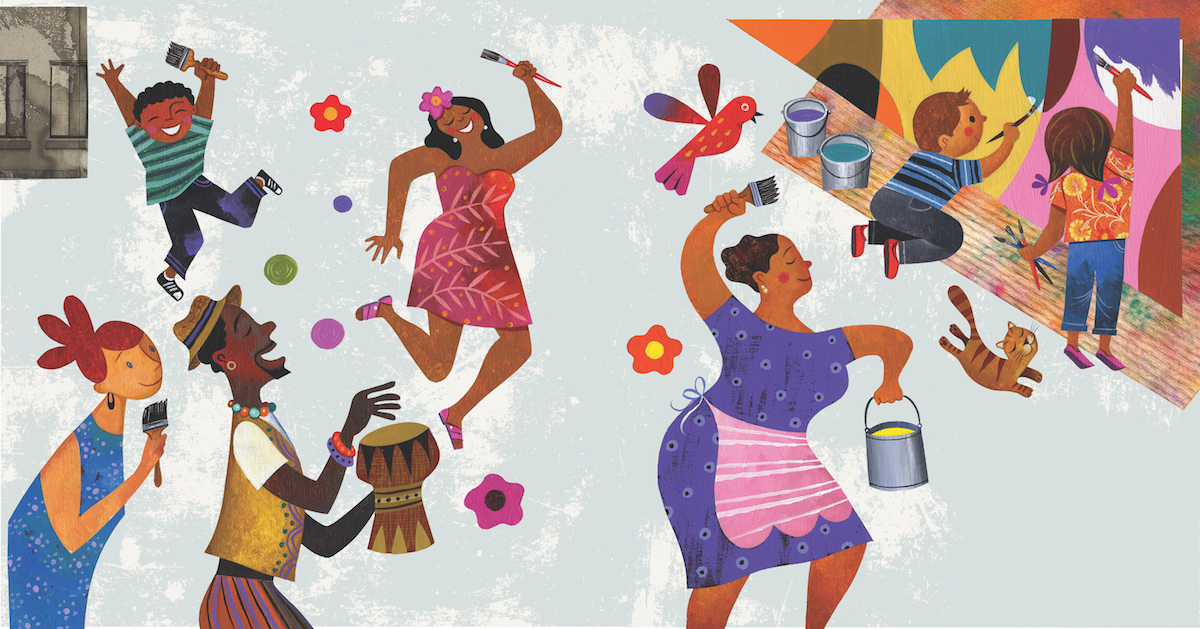 ---
The grays and browns of the book's early pages have broken to let the celebration bring hope and color and joy back to the city. And the muralist celebrates the artists who made the change.
"You, my friends, are all artists," he told them. "The world is your canvas."
And it was all thanks to Mira, a girl who loved to doodle, draw, and paint. A girl who brought color and hope to a gray city.