Illustrator Mike Curato shares the sketches and character designs that ultimately became the lovable, squirmy inhabitants of WORM LOVES WORM. Here's Mike!
"just some squiggly lines"
When I read JJ's story for the first time, the first thing I did was start to think about what the characters would look like. The ones you see in the book didn't all look that way in the beginning. Here are some sketches I made to try out some different ideas. Can you see which ones made it into the book?
---
---
You'll notice that the only characters that were very close from the start were the worms. They are really just some squiggly lines. The one big difference is that originally one worm had an eye and no mouth, and the other had a mouth and no eye. My editor and art director thought not having an eye looked too incomplete, so I added a little dot for an eye so that this worm looked a little different from the other (but the other worm still doesn't have a mouth).
Here are some more early character sketches:
---
---
---
---
---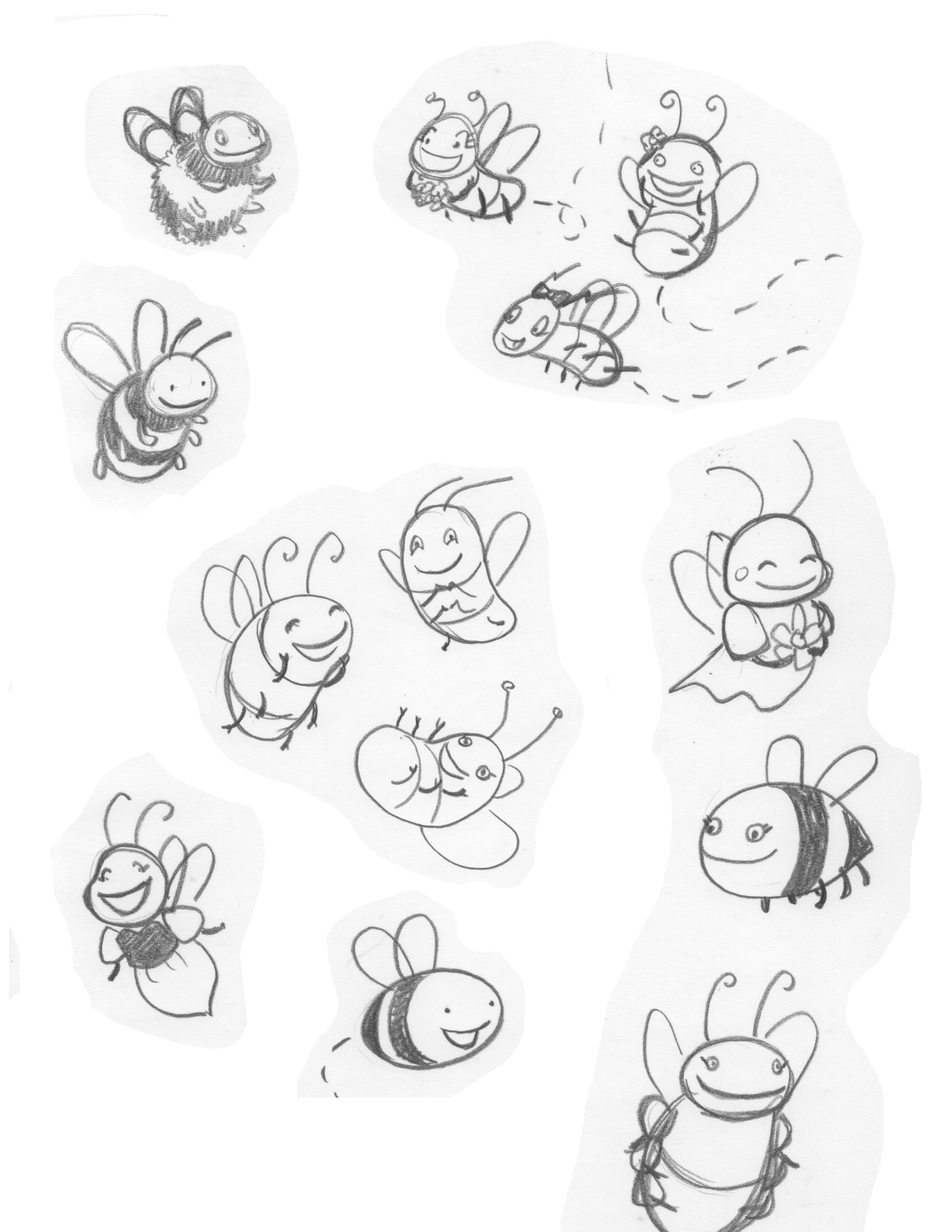 ---
Below are all the different ideas I had for the cover design! Some look very different from the final cover. Can you see which idea we chose? I also got to draw all the type on the final cover by hand (except for the words "illustrated by").
---
---
And here is the final cover!
---
---
Mike loves drawing and writing almost as much as he loves cupcakes and ice cream (and that's a LOT!). He is the author and illustrator of everyone's favorite polka-dotted elephant, Little Elliot. His debut title, Little Elliot, Big City (Henry Holt Books for Young Readers, Macmillan), released in 2014 to critical acclaim, has won several awards, and is being translated into ten languages. Publishers Weekly named Mike a "Fall 2014 Flying Start." The follow up book, Little Elliot, Big Family, was just released in October, 2015, and has received several starred reviews. At least two more Little Elliot books are forthcoming. Meanwhile, Mike had the pleasure of illustrating Worm Loves Worm by J.J. Austrian, which is available January 5, 2016. He is also working on several other projects, including his first graphic novel. Mike lives and works in Brooklyn, NY.