As readers, we are always curious about the inspiration behind the stories we love—not just the big ideas, but the details, too. This curiosity is what prompted us to ask about the people, places, and things that authors borrowed from real life to build their fictional worlds and deepen their characters' journeys.
Once Was A Time is the beautiful tale of two girls whose friendship knows no bounds, even when time travel puts decades between them. We asked author Leila Sales to share with us how a specific person, place, and thing inspired her newest novel. Here's what Leila had to say.
Once Was a Time is about a life-defining friendship between two girls, Lottie and Kitty. I'm fortunate to have had a few different relationships in my life that inspired Lottie and Kitty's. One of those relationships is with Rebecca Serle, to whom I dedicated the book.
Rebecca is a very talented writer and storyteller in her own right, and it's a joy to get to share an imaginary world with her, in the way that Lottie and Kitty share their make-believe games. There are some people in this world—and you don't get very many, but you don't need many either—who belong in your life no matter what time or space might come between you, and you belong in theirs. That's what Lottie finds with Kitty, and that's how I feel about Rebecca.
Here's a photo of the two of us dressed up as Rosie and Sophia Grace for Halloween a couple years ago.
---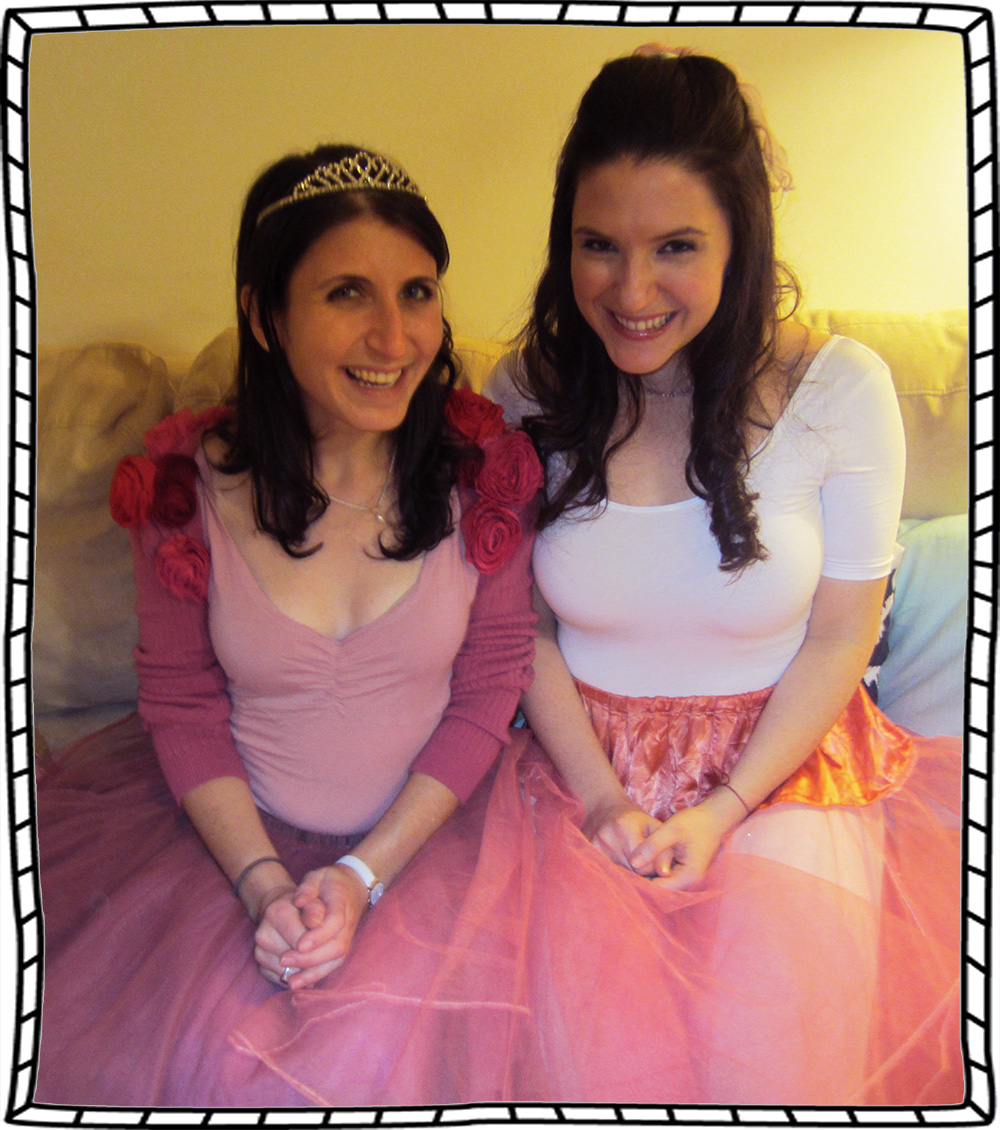 ---
And here's another photo of us hugging when Rebecca surprised me by flying 3,000 miles to be present for one of my book release parties.
---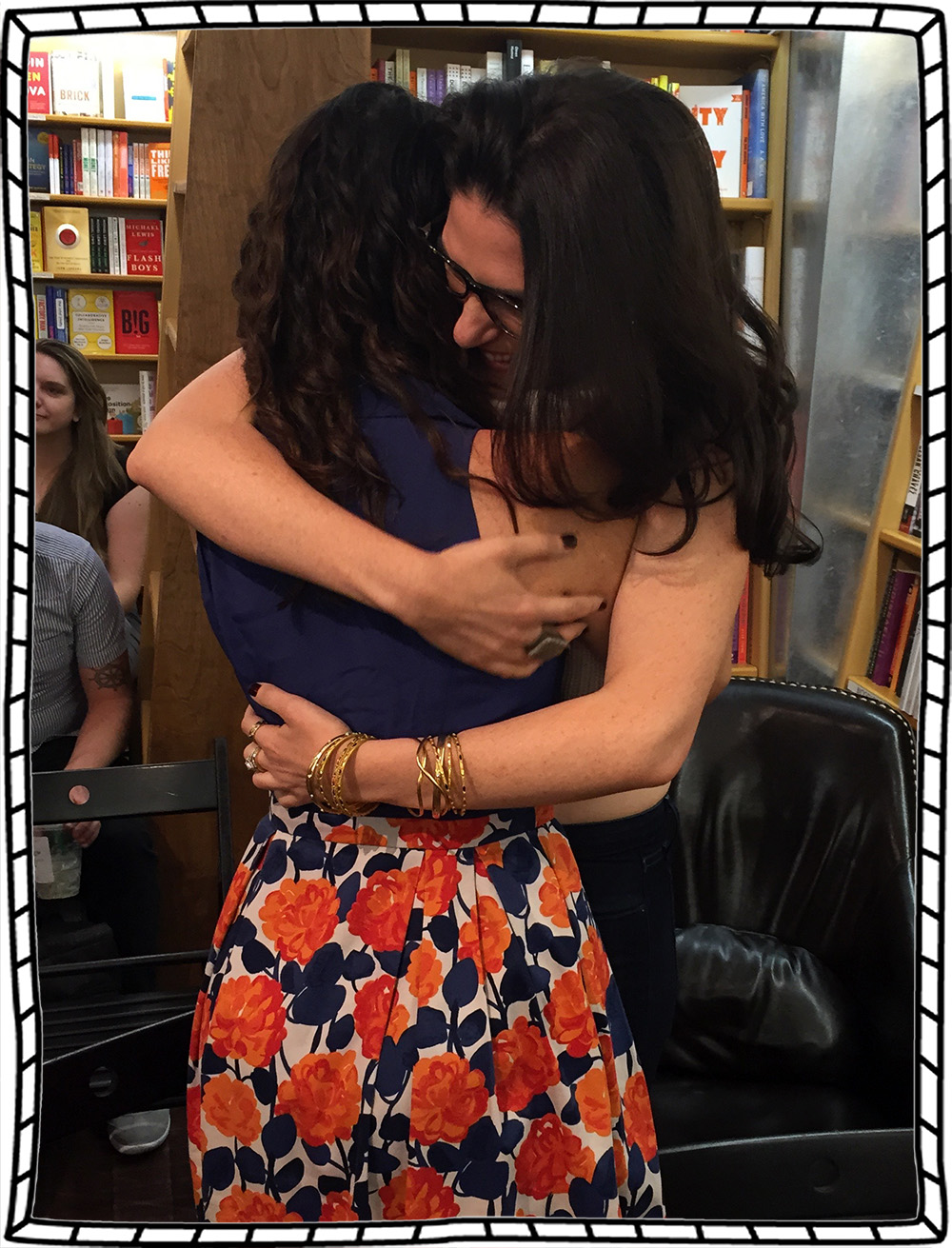 ---
---
I spent my junior year of college at Bristol University in southwest England, and it had a huge and lasting impact on me. (If you ever have the chance to live somewhere totally different for a period of time, I say do it: it will give you a perspective you could never get by staying home.)
When I started writing Once Was a Time, I knew I wanted Lottie to start out somewhere that wasn't modern-day America so that she could wind up time-traveling here. As I considered the various times and places she could be coming from, Bristol was the obvious choice. It's a place I know well enough that I could describe things like the rain on the Downs, the grandeur of Wills Tower, and the steepness of Whiteladies Road. And it's a place so different that Lottie would find an adjustment to contemporary America to be confusing and challenging.
Here's a shot of Bristol. You can immediately see it looks pretty different from most places in the USA, and certainly different from the part of the country where Lottie finds herself!
---
---
---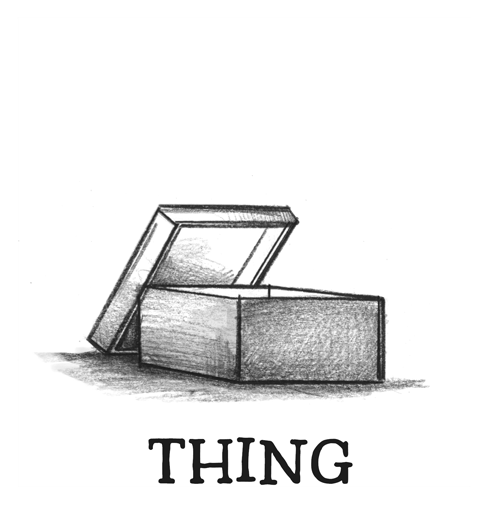 I knew that after Lottie and Kitty were separated by space and time, there needed to be an object that would start Lottie on a treasure hunt to try to bring them back together again. Lottie needed to receive some hint that Kitty might be alive somewhere in the world, and that is what would set her quest in motion. So for this hint, I chose a postcard. And I imagined the postcard looking a lot like this one from Florence (or Firenze, as it's called in Italian), which hangs on the bulletin board right above my desk, so I see it whenever I'm writing:
---
---
Available Now
Get your copy of Once Was a Time and Leila's other books here!