Summer is all about traditions and special occasions, and spending time with family and friends. Of course, for our All the Wonders team, summer is also all about reading. So, we thought: why not combine time with friends and books into one big celebration of summer? And thus, the All the Wonders Big Book Block Party was born!
Throughout the summer each member of our team will be bringing something different to the table. The buffet table, that is. See what others have brought to the party by clicking here. We hope you'll pull up a chair and dig in right along with us as we explore the many flavors of the stories we've brought to share. We hope you find some new favorites … and share your own in the comments.
And now: meet Mel Schuit!
---
---
I've always been a writer, and I've always loved drawing, but things never really clicked for me until I took a Children's Literature class my junior year in college. At the time, I was a Studio Art major, and I struggled with the artwork I produced: I wanted it to be more than just something to hang on a wall, I wanted it to have deeper meaning and exist as something that could be revisited over and over again. But until I took that Children's Literature class, I had no idea how to do it.
After that first class, all of my art projects slowly started to turn into picture books. I realized I'd found myself, and that became the inspiration for my own blog Let's Talk Picture Books. I began it as a blog where I could make wider connections across the whole of picture books, linking themes, illustration styles, design methods, and more. And I'm happy to say that over the years it has grown into something more. I've expanded onto Instagram where I feature daily "micro reviews" of picture books that allow me (and my followers) to find the beauty in picture book design and illustration on a more individual basis, and I recently founded the Let's Talk Picture Book Exchange, where people from all over the world can jump in and exchange their favorite picture books.
You're going to see quite a few picture book posts here from me on All the Wonders (you can see my top 10 picture books from 2015 here), so as another way of introducing myself, I'm going to focus on a genre that I love just as dearly but doesn't get nearly as much notoriety: graphic novels. I mean, when you think about it, they're just "grown-up" picture books! It actually took me a long time to settle into reading them, and an even longer time to find the ones that spoke to me on a personal level. Graphic novels are a very intimate medium because there's nowhere to hide: the author gives you everything you need on a textual level, and the illustrator gives you everything you need on an emotional level. So while there's room for interpretation, it's very much grounded in what's on the page. You aren't just told a story, you're shown it. It's pretty incredible, and it's no wonder that many authors and illustrators have been gravitating toward them lately.
So without further ado—and in no particular order—here is a list of my top 5 graphic novels!
---
Bone: The Complete Cartoon Epic in One Volume
by Jeff Smith
Cartoon Books
This is actually the first graphic novel I ever tackled, which is pretty crazy since it's 1344 pages long and as thick as my fist. I was just absolutely mesmerized by the journeys everyone took in this book. The story starts off so unassuming and then jumps into a world-ending story. The stakes are consistently high the entire time, and the characters are fleshed out so well.
Nimona
by Noelle Stevenson
Harper Teen
NIMONA is maybe one of the most subversive books I've ever had the pleasure of reading. If you think you know where this book is going, you're wrong. I love giving this one to older children as an introduction to the world of graphic novels: the narrative is easy to follow and the story will make you bawl your eyes out.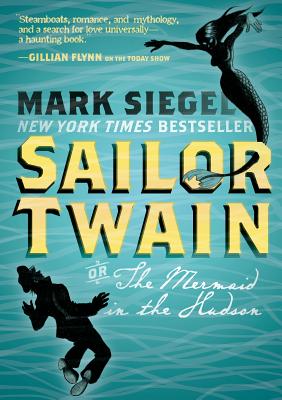 Sailor Twain: Or, the Mermaid in the Hudson
by Mark Siegel
First Second
Hands-down my favorite graphic novel (okay, so maybe I do play favorites). It's definitely intended for an older audience since there is some nudity (a topless mermaid, to be specific), and I think the story will resonate better with a reader who can appreciate some of the more subtle nuances. The story is just absolutely beautiful, walking the fine line between being grounded in the real world and stretching into fantasy, and the moment I was done I turned right back to the beginning and read it again.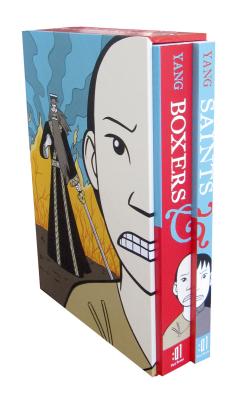 Boxers & Saints
by Gene Luen Yang
First Second
Yang is a master of everything, but in BOXERS AND SAINTS, we get to see one story from two points of view. It's actually two books sold as one unit, so we get two parallel stories by people dramatically affected by the Boxer Rebellion, one a Chinese peasant boy and the other a Christian girl who ends up joining the missionary. The way in which their stories weave in and out of each other is just amazing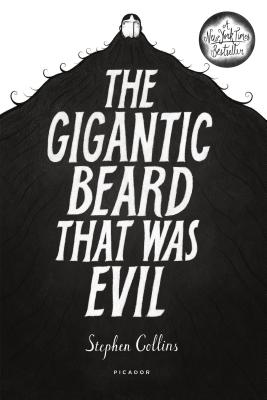 The Gigantic Beard That Was Evil
by Stephen Collins
Picador USA
I had NO idea where this book was going when I first started it, and three re-reads later I can safely say I'm still not sure what I read. But boy is it captivating. There's a beautiful sense of magic and purposelessness mixed together in this book that makes you question how rules affect communities and what the cost of uniformity is. It's a quiet, fascinating look at the value people place on conformity.