ARRR you ready to celebrate pirates? Walking the plank, singing sea shanties, marking the spot—here's a bunch of fun around our favorite ruffians, just short of visiting the tattoo parlor with your tots.
---
WEAR
Bandanas!
Eye patches!
A stuffed bird on your shoulder!
Here's your chance to dress like a swashbuckling buccaneer or a captain with an eye our for adventure.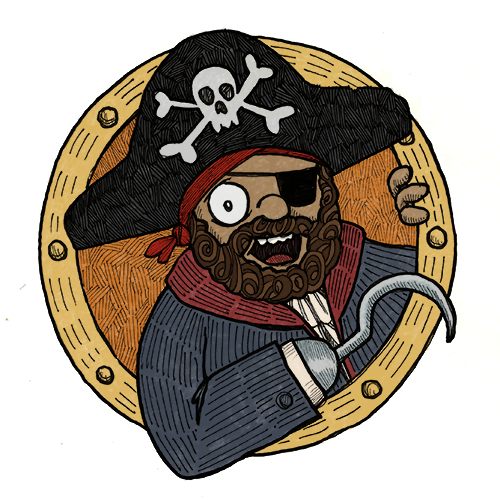 Read about a small pirate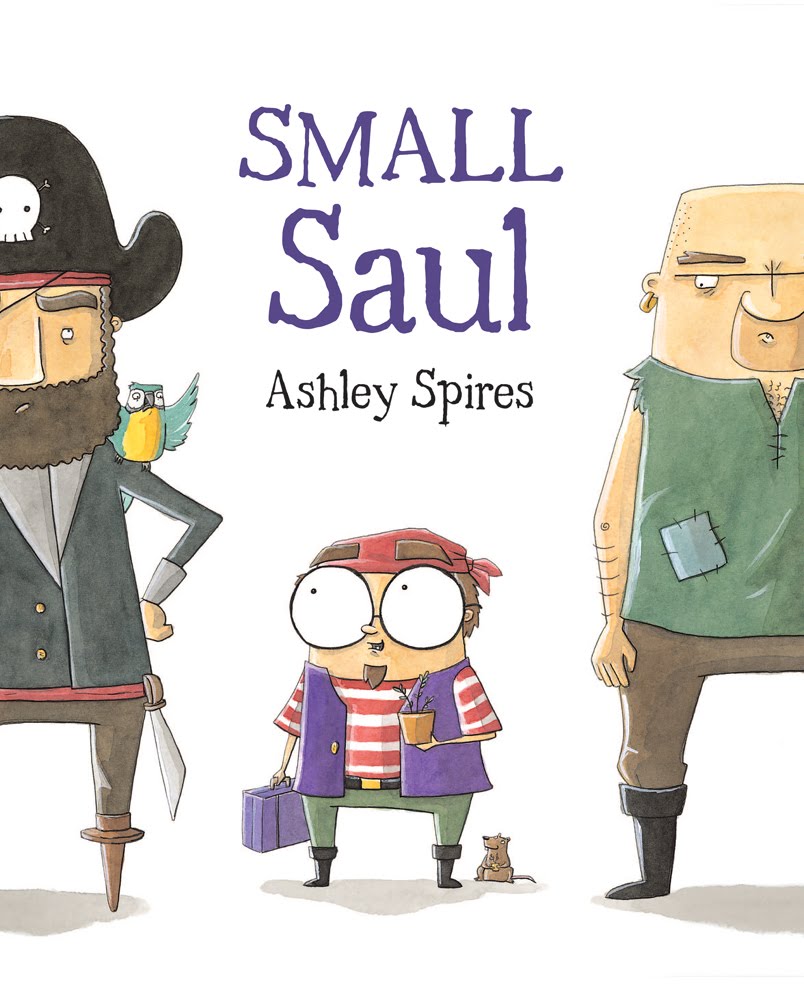 Small Saul
by Ashley Spires
Small Saul might be my favorite pirate of them all. What's not to love about a runt in a world of RAWR? Saul would rather pick clovers than dig for treasures. His version of swabbing the deck was poofing the pillows. But Saul cares about the same things as his gnarly crew: the ship, being tough, and lots of treasure. It's just that his bunny tattoo doesn't really intimidate the pirates of The Rusty Squid. Small Saul isn't your average pirate, but "just like treasure, Small Saul was rare."
Ask your small pirates what makes them rare. What do you dream of growing up to be?
Read about a stubborn pirate
Pirate, Viking & Scientist
by Jared Chapman
Trios are always a little bit tricky when it comes to making friends. Pirate and Viking are definitely NOT friends, but each of them is friends with Scientist. This Venn diagram of a picture book is a fun look at the scientific method and the formula for friendship. The vocabulary in this book makes it both a great read aloud and ripe for teachable moments. Can you figure out some peculiar, unfamiliar words with your budding scientist/viking/pirate crowd?
Predicting what words mean by using the pictures is a rich way to use picture books with your little readers. And a guess is just a hypothesis—Scientist would be proud of you!
After you read it, go back to that title page. Can you explain the green circle and the yellow circle now? Would this look different at the end of the story?
Sing
This sea shanty with Emily Arrow!
What book would you keep in your hook?
watch
Book trailers are a terrific way to start a conversation with your kids about books. They set a tone, a mood, and create a feeling—a shared emotion before sharing a story. Watch this trailer for Jonathan and the Big Blue Boat together.
Ask your crew these questions:
Do you think Jonathan will find his missing friends? Have them talk about friends they have (real, stuffed, or imaginary!) that they might go on a long journey to find.
What kinds of things do you think Jonathan will see from his big blue boat?
Do you think encountering that pirate ship will be a scary for Jonathan? Do you think it might turn out to be a wonderful treasure?
read about an accidental pirate
Jonathan and the Big Blue Boat
by Philip C. Stead
Explore this one like a pirate might!
While this book is not as explicitly about pirates as the others, there's a lot of treasure to find here, thanks to Stead's meticulous collage art. What can you spy?
more
Download a maze to help Small Saul reach the treasure chest here!
Download a Pirate, Viking, & Scientist coloring sheet here!
And click on the coloring pages below to download fresh coloring sheets for you and your readers to enjoy!