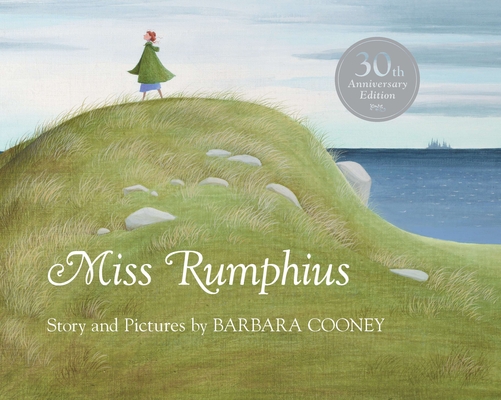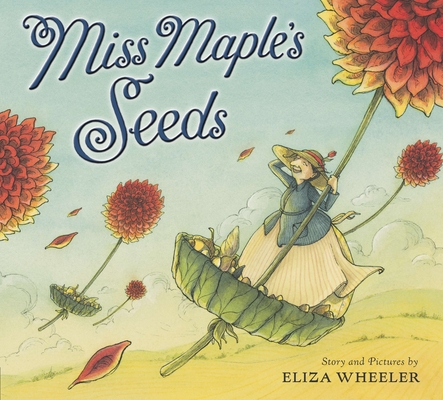 The thing about picture books is that they can stick in your heart and your brain and become an actual memory, a feeling, and a true part of your childhood. In this series, we'll take a look at picture books of the past and relive those memories through modern picture books. Let's make connections between then and now.
These two heroines are a lovely start, both charged with making the world a more beautiful place, both little ladies with large hopes.
Oh, Miss Rumphius. I probably throw around perfect as a descriptor of picture books a bit too willy-nilly, but this one deserves every sigh over every pen stroke and every ink spot, every knowing nod over every word.
Miss Rumphius is a perfect picture book. Do you remember it from when you were younger? There's something so daring about a child's unabashed hope. Inspired by her grandfather, young Alice Rumphius says, "When I grow up, I too will go to faraway places, and when I grow old, I too will live beside the sea."
And though her grandfather believes that, he also charges her with what becomes her life work.
"You must do something to make the world more beautiful."
Her journey takes her to a faraway city, a tropical island, and then to an oceanfront view. The text tells us that "Miss Rumphius was almost perfectly happy." What can be more lovely than this view she has before her? Even with an injury and some time in bed, flowers she'd planted pop up through her window.
And they are beautiful.
With the wind as a helper, they scatter and fling and toss and sow. The librarian, the artist, the traveler—now considered That Crazy Old Lady.
Except she'd made the world more beautiful, just like her grandfather wanted. Just like she'd promised. Just like she'd ask her own little ones.
Just what the lupines are for. Wind-carried lupines, making the world more beautiful.
Meet Miss Maple.
She's a tiny lady, a gatherer and a seeker. If she'd noticed any of Miss Rumphius's scattered seeds that hadn't sprouted, she would have wrapped them up and kept them safe until the day comes that those little seeds can find their own roots. Nuzzled and nurtured and known.
Even the biggest trees and the most magnificent flowers have to start small. Small like the seed, small like Miss Maple.
And does that matter? Not one bit. The littlest can be the biggest, and the world has room for each small thing, whatever it may become. And the likelihood that it will make the world more beautiful? Miss Maple believes it is so.