I'm that grown-up who builds sandcastle kingdoms with fifteen kids she's never met (plus my own three) at the beach. I'm that mom who starts reading aloud to her kids at the library, and winds up running an impromptu story time. I'm that weird lady at the park who pretends to be imprisoned inside a jungle-gym dungeon while tribes of first-grade fairies try to rescue me from my troll captors. I've spent hundreds of hours playing with kids—my own and others—at camps, schools, and play-dates. When I think back over all that playtime, and try to pinpoint what it all had in common, I come up with one thing:
From the time they are very little, children want to take every plaything, every image, every situation, and put it into a context of story. What, after all, is make-believe play if not the creation of story?
When a toddler puts a shoe to his ear and talks into it like a phone—that's him telling a story. "I am a grown up. I have a phone. I'm making very important calls to my friend Bunny."
When preschool children dress up dolls and feed them Play-Doh dinners cooked on pink plastic stovetops, they are acting out a narrative. When my first grader declares herself a cat princess named Heather Hyacinth Hydrangea the Third and orders the rest of us to do her bidding, that is the creation of story.
And yet, I know adults who will look at a wordless picture book and ask "What is my child going to do with this? How will she understand what's happening? Where is the story?"
To those adults, I offer reassurance. Children are NOT intimidated or confused by the lack of words in a picture book. Quite the contrary.
Wordless picture books give children power. The power to name, describe, predict, and discover. The power to read not letters, but things they understand from a young age: sequence, color, facial expressions, body language. Children love the wordless format because it puts the story in their hands.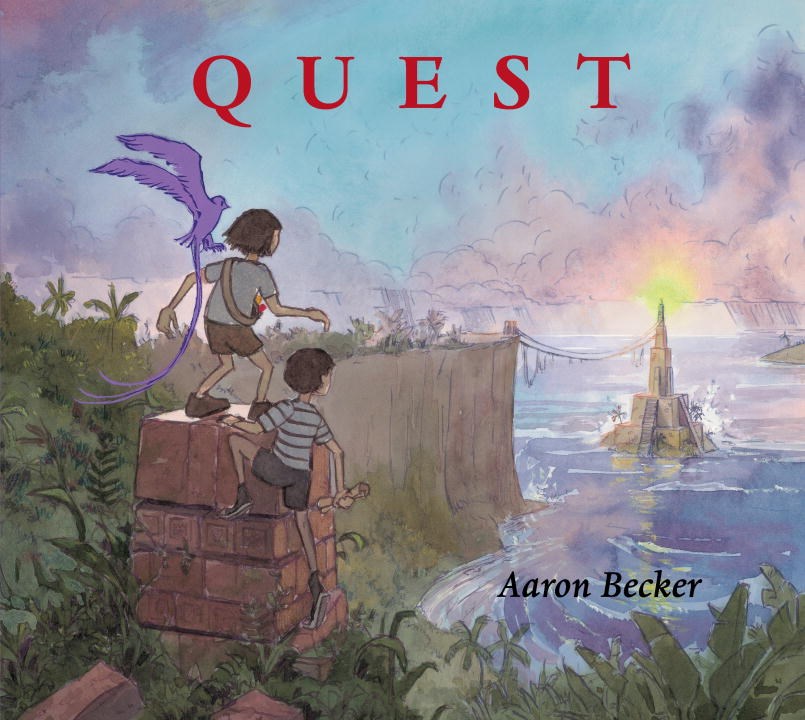 Aaron Becker's rich, magical trilogy of wordless picture books exemplifies this concept. The main character really does create her own worlds and stories on every page. We are invited along for the adventure of a lifetime. Children can imagine themselves drawing a door to someplace new and meeting magicians, wild creatures, royalty. They can imagine flying ships and secret passages, chaos and marvel. It's the sandcastle kingdom, the jungle gym dungeon, the daydreams and story times come true. It's no wonder children and adults connect so deeply with these books. We all want that power—the power to draw our own adventures, and to return from them to the safety of our beds.
There have been times when I've been absolutely dumbfounded by the things my children notice in wordless picture books. I've been amazed by their reactions. When we received Molly Idle's beautiful Flora and the Peacocks in the mail, I couldn't wait to share it with them. I expected we'd need to take turns opening and closing each of the wonderful folds and flaps that reveal story elements, that we'd probably come up with names for the peacocks (my kids name EVERYTHING), that we'd smile and laugh as the story unfolded.
---
---
I didn't expect that their immediate reaction would be, "We should act this out!" But it was. They connected so quickly and intimately to the expressions and emotions of the characters that they felt an intense desire to share those feelings and expressions. We took turns being Flora, Friendly Peacock and Stand-Offish Peacock. We put fake feathers in our hair. We made a short—and somewhat embarrassing—film. (No, I am not going to share it.)
We also love to read and re-enact Jerry Pinkney's The Lion and the Mouse, a gorgeous watercolor re-telling of the classic Aesop's fable. Bill Thompson's wordless Chalk inspires my kids to get outside and draw chalk worlds of their own, and to tell me stories about them. Shadow by Suzy Lee makes us marvel and wonder and experiment with shadows of our own.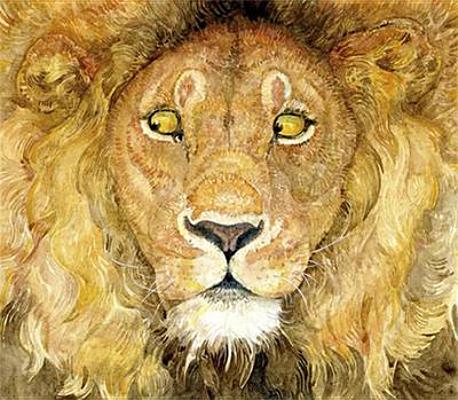 With three kids at various ages, wordless picture books also provide a way to level the playing field for read-aloud time. Each child has an equal chance to tell the story, and tell it well. Each storyteller brings their own perspective and personality to the story. And though we might not all tell the tale the same way, all the ways we tell it are valid.
Look around at the many things in life that tell us stories without words, that encourage us—child and adult—to create our own narratives. From a tapestry made in the Middle Ages to a card made in kindergarten, from cave art in France to a mural in downtown Philadelphia, we are surrounded by wordless stories. It is our nature to create them and to enjoy them. Wordless picture books act as a child's primer for this universal experience.
I value the role wordless picture books play. Through them, children grown to appreciate art, to search for clues hidden in pictures, to recognize that we can all see the same things but come to different conclusions. They learn to value their own interpretations, and appreciate those of others. They learn to translate story into action and play. They learn to envision magical worlds and to draw a door to them.
---
Be sure to check out our ALL THE WONDERS of Return post for an inside look at the book, an interview with Return creator Aaron Becker, and a festive make-your-own-lantern craft!