This month we are so excited to share with you all the wonders of Aaron Becker's Return, the final book in his Journey trilogy. And what better way to celebrate than to create something memorable for our own journey through his books?
Aaron helped us put together a super fun paper lantern craft so that everyone can make a lantern and remember the incredible journey we've taken through these books.
---
---
We've provided a printable sheet to show you where you'll need to cut. So go ahead and print, and let's get started!
Card stock, construction paper, or other 8.5 x 11 inch paper
Markers
Tape, glue or staples
A printed version of the lantern template (optional)
Scissors (an adult can use an X-ACTO knife)
Ruler (optional)
---
---
---
Instructions:
1. Download the lantern template and print onto 8.5 x 11-inch paper. You can use card stock, construction paper, or colored/patterned printer paper.
---
---
Fun tip: if you're using plain construction paper, draw different shapes and patterns on it between the vertical lines for a more festive feel!
2. Cut off the top strip and save it for later. It will become your lantern's handle.
---
---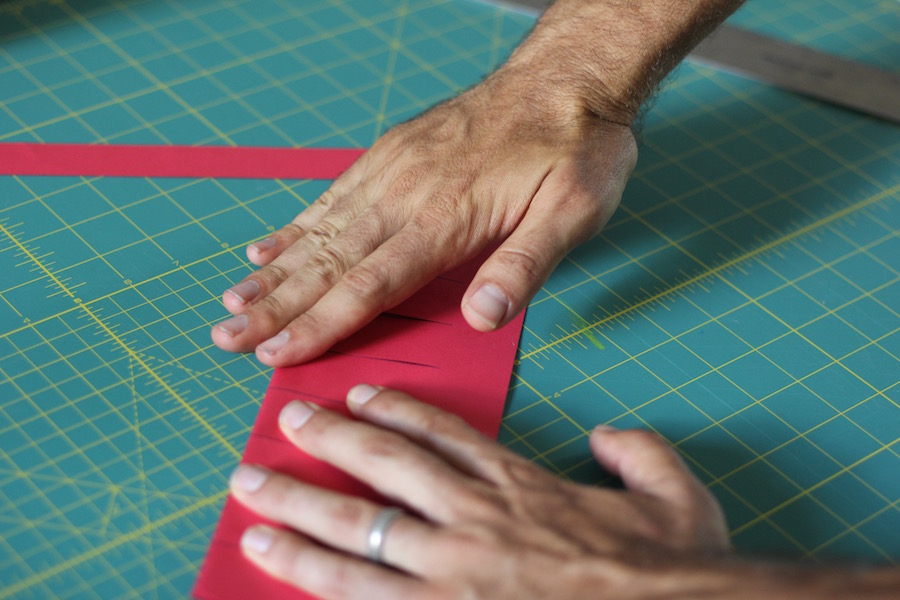 3. Fold your paper along the dotted line, with the vertical lines showing.
4. Cut slits along the vertical lines. Kids should use safety scissors, while adults may find an X-ACTO knife and a ruler make it easier to cut thicker papers.
---
---
5. Wrap the paper into a cylinder like this:
---
---
6. Tape the edges in place. (You can also use glue or staples.)
---
---
7. Use tape or staples to attach the strip of paper you saved for a handle.
---
---
---
---
we're all done!
You can make lanterns in a variety of sizes and patterns. Hang them from different lengths to make any room feel festive!
---
Be sure to check out our ALL THE WONDERS of Return post for an inside look at the book, an interview with Return creator Aaron Becker, and an exploration of wordless picture books!