Jarrett Lerner & the Most Anticipated Books of 2018
Book Talk - Most Anticipated Middle Grade Books of 2018
January


february

march

april
may

june

july, august, and beyond

Interview with Jarrett Lerner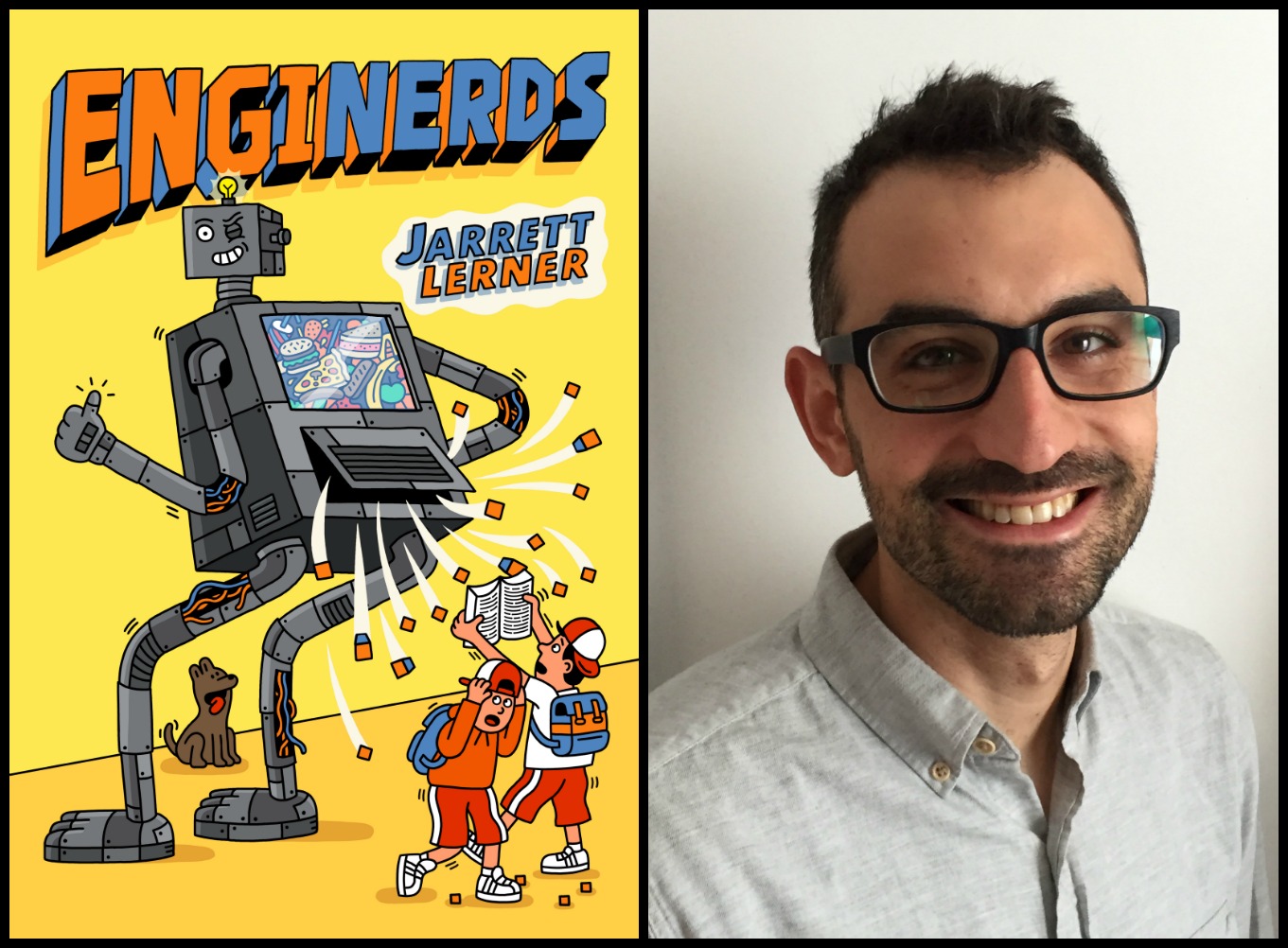 This week I am so excited to welcome to the show Jarrett Lerner - author of the fantastic middle grade novel EngiNerds. We chat about his plans for the sequel, the power of the perfect metaphor, and Project Runway!
Take a listen…..
EngiNerds
Enginerds has been getting all kinds of love lately - congratulations!! I saw Colby Sharp used Enginerds as his example in his 5 ways to support authors you love video.
For those who aren't (yet!) familiar with Enginerds, can you tell what this story is about?
What was your thought process like when deciding what your robots would look like and act like?
Enginerds is in a long and glorious line of children's books and movies and TV shows featuring robots.
What are some of your favorites?
We are getting a book two, right?!
Other Middle Grade Projects
project runway
Your Writing Life
What is your writing process like?
What are you working on now?
Your Reading Life
One of the things I talk about a lot with other educators is the power of that one person to really influence a child's reading life - either in a really positive way or sometimes in a negative way.
Was there someone in your life who impacted you as a reader?
What have you been reading lately that you've liked?
Thank You!
Links:
Thank You
Alright - that's it for the Q&A section this week. If you have a question about how to connect middle grade readers to books they'll love or and idea about a topic we should cover on a future episode, please email me at booksbetween@gmail.com or message me on Twitter/Instagram at the handle @Books_Between.
Thank you so much for joining me this week. If you like the show, please subscribe on iTunes or tell a friend!