Sarah Threlkeld of Happy Reading
Interview Outline:
Today I am welcoming fellow podcaster and librarian extraordinaire Sarah Threlkeld to the show! We chat about her podcast, Happy Reading, Little House in the Big Woods, what middle grade books we've been reading lately, and geek out a little bit on library circulation stats.
If you haven't yet checked out her middle grade podcast called Happy Reading – you are in for a treat and I know you are going to love it just as much as I do. I'll put a link to her show in our show notes so you can find it right away. http://happyrdng.blogspot.com/p/a-little-about-me.html
Take a listen….
Happy Reading Podcast
How did the Happy Reading Podcast get started?
What are your plans for the podcast?
Little House in the Big Woods
Before you read the book, what was your impression of the Little House Series?
Okay, so – what did you think?
How do we handle books like this (problematic classics) in classroom?
Librarian Life
I saw on Twitter recently that you were geeking out over your end of the year circulation stats! What info did you discover?
As a librarian, what were some activities or projects or ways to connect kids to books that worked well this past year?
I heard you are starting a new full-time librarian job this year – what grade levels will you be working with?
What are some things you are excited about doing differently for the upcoming school year?
Your Reading Life
What else have you been reading lately that you've liked?
What books are you looking forward to?
Interview Links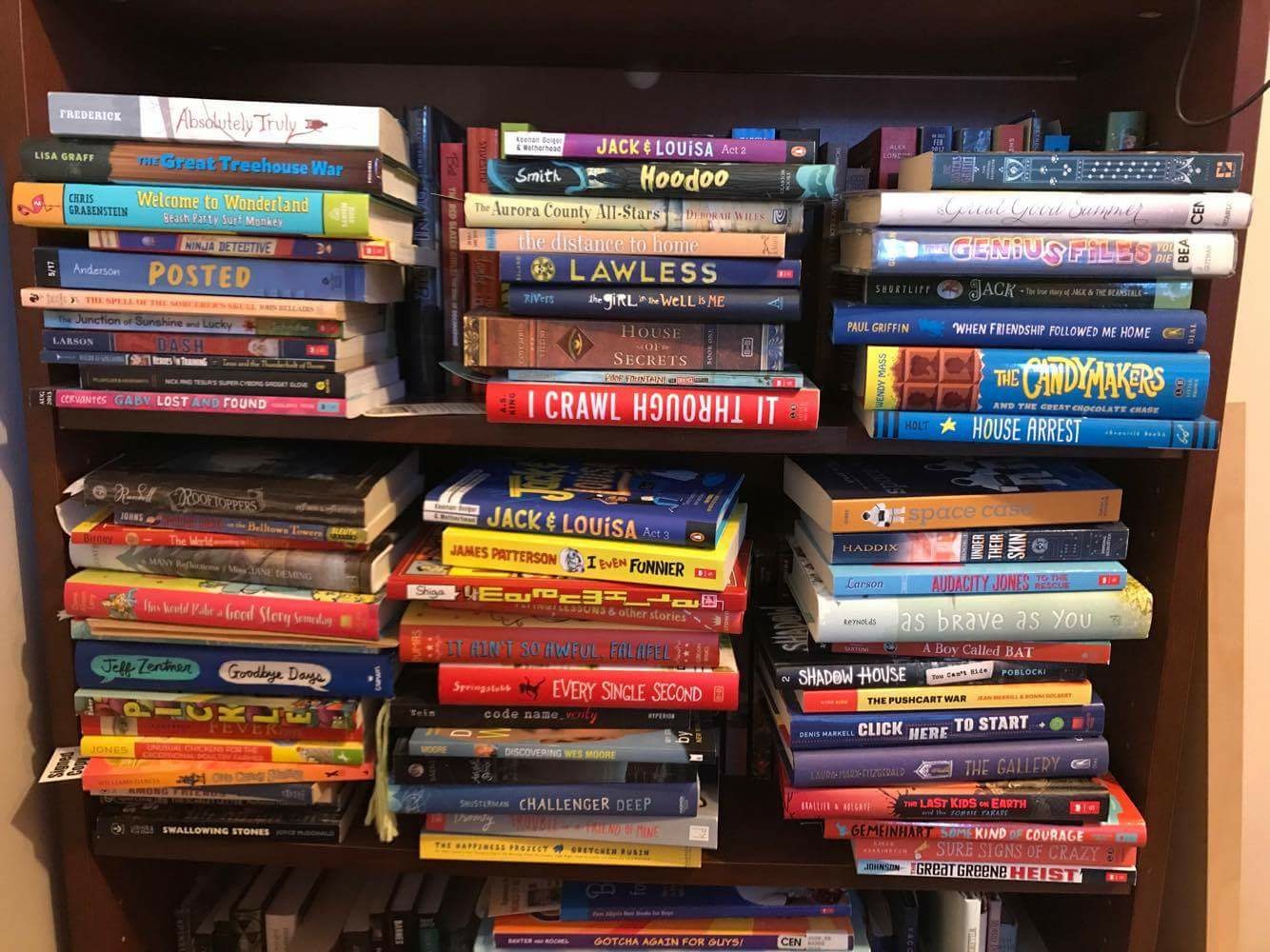 Thank You
Alright – that wraps up our show this week. If you have a question or an idea about a topic we should cover, I would love to hear from you. You can email me at booksbetween@gmail.com or message me on Twitter/Instagram at the handle @Books_Between.
Thank you so much for joining me this week. You can find an outline of interviews and a full transcript of all the other parts of our show along with all of our previous episodes at AlltheWonders.com.
And, if you are liking the show, please help others find us too by telling a friend, sharing on social media, or leaving a rating on iTunes or Stitcher.
Thanks again and see you in two weeks!  Bye!