National Library Week 2016 is April 10th thru 16th, and we want to help promote this great opportunity to sign up for a library card, see what's going on at your local library branch, and tell those hard-working library employees how much you appreciate their dedication to reading and access to great literature for all. That's why we invited A Big Surprise for Little Card illustrator Anna Raff to show us how to create a Little Card of our own!
Take it away, Anna!
---
---
A visit to the library is definitely cause for celebration. And Little Card is the perfect companion for celebrating. Create a Little Card of your own to help you share the story of A Big Surprise for Little Card, or as a gift to one of those very special library people in your life.
Light blue construction paper
Crayons or markers
Scissors
Tape (double-stick works best)
Two (2) blue pipe cleaners
One (1) pom-pom (we found a sparkly one, but any will work)
Two (2) googly eyes (optional)
---
---
---
Instructions:
1. Cut a letter-sized piece of construction paper in half, to approx. 5 1/2" x 8 1/2". Fold it in half. (The fold will be the top of Little Card's head.) Cut out another piece of paper in the shape of a small triangle for the hat, like this:
---
---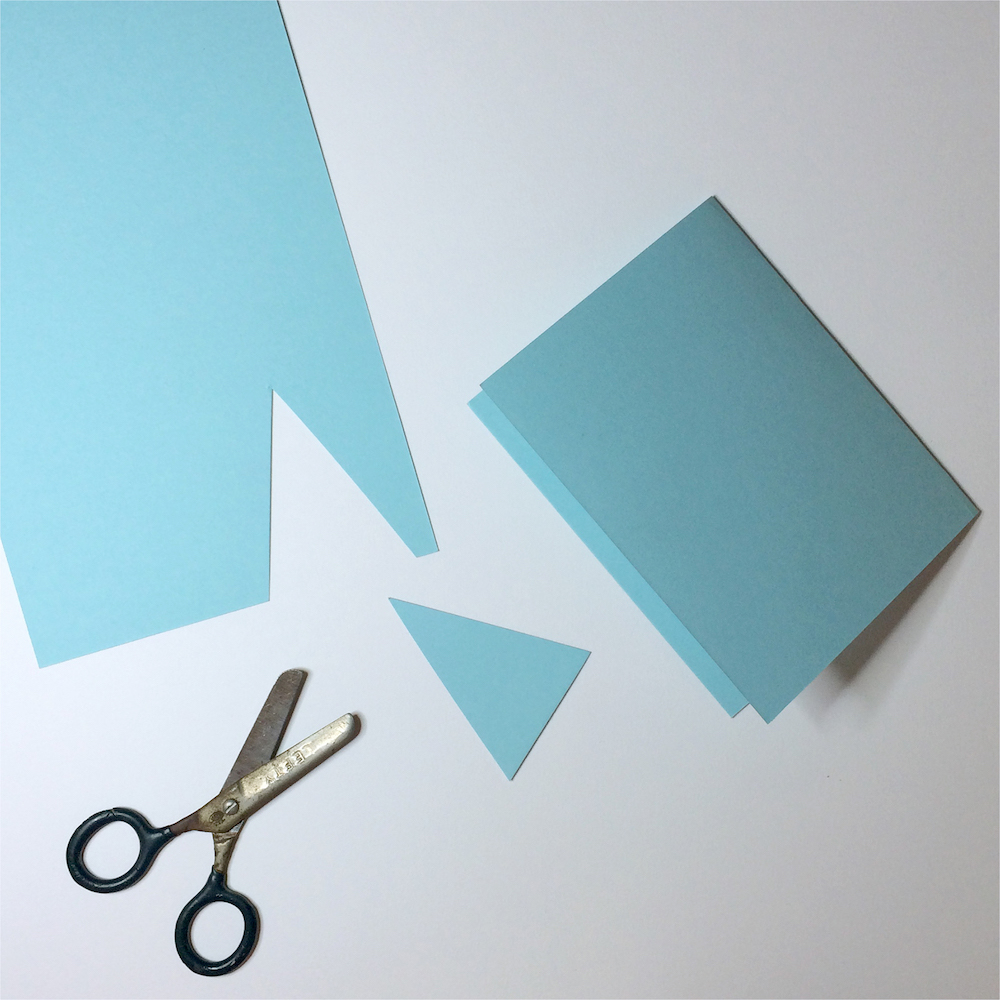 2. Draw Little Card's face, "book pants", and gold star. Color the hat with stripes.
---
---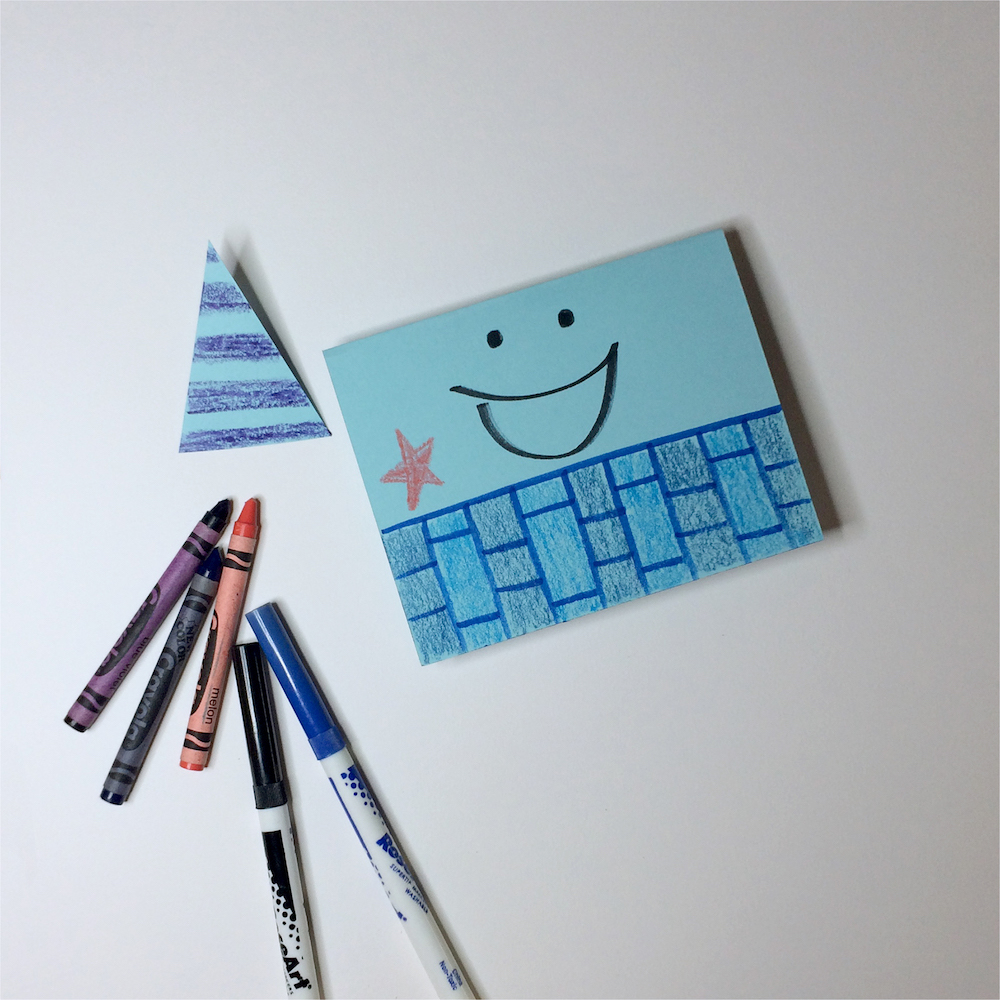 3. Curl the pipe cleaner arms and legs into shape.
---
---
4. Tape the arms and legs to the inside of the the body and fold it closed. If using, glue on the googly eyes. Glue the pom-pom to the hat, and the hat to the body.
And as Little Card would say…
---
---
There's more Little Card for you to enjoy at All The Wonders! View the book trailer for A Big Surprise for Little Card here along with some illustrations from the story, then listen to Little Card author Charise Harper and illustrator Anna Raff share the stories behind the book via the Let's Get Busy podcast by clicking here.
---
Anna Raff has illustrated several books for children including World Rat Day, and the forth-coming Wrong Side of the Bed, and You Are Not a Cat. Before her career as an illustrator, Anna was a designer at The Metropolitan Museum of Art and several children's book publishers. She is on the faculty of the School of Visual Arts Illustration Summer Residency Program, and lives in New York City where there are reportedly four rats per human resident.