All The Wonders This Week w/ Jarod Roselló: August 27, 2019
Introduction
---
The Harvey Awards, Dot Day, and a new nonfiction book for the young writers in your life. We've got all this and more. I'm Corrina Allen and this is All The Wonders This Week.
Joining me today to talk about all things exciting and new in the world of children's literature is Jarod Roselló - a literacies researcher and creative writing professor at the University of South Florida. And author of graphic novels for children and adults, including the recently released (and amazing!) Red Panda & Moon Bear.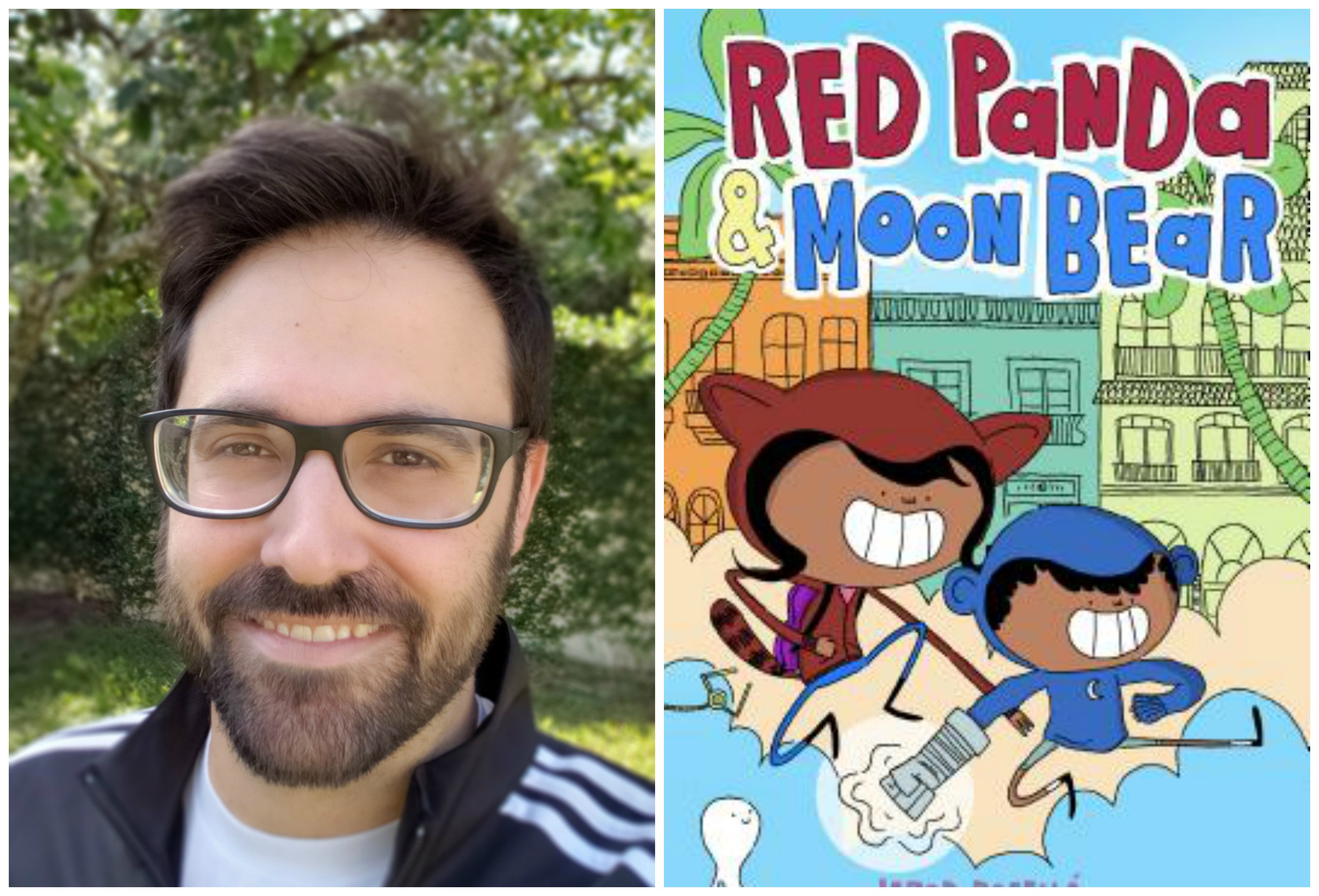 KIDLIT News
The Harvey Awards are open for voting right now. Voting closes on September 10th, and winners will be announced at the awards ceremony on October 4th. You can apply at

HarveyAwards.com

and then just wait to be approved before you can cast your vote. 

At the Disney fan expo, D23, Disney announced a new Phineas and Ferb movie, Candace Against the Universe, a movie set in the Monsters, Inc. universe called Monsters at Work. a live-action Ms. Marvel series, and a new unscripted, short-form Muppet show coming in 2020. Also  two new Star Wars projects they have planned - a live-action spin-off called The

Mandalorian

and an

Obi-Wan Kenobi series

with Ewan McGregor back playing that role.

Disney's new streaming service, Disney Plus 

Last week, Entertainment Weekly published an eye-opening article called

"LGBTQ books are being censored in middle school. Authors are speaking out"

where they interview various booksellers, publishers, authors about the kinds of "soft censorship" these stories are facing in some schools and the behind-the-scenes actions like pulling titles off of book fair shelves.

Make sure you check out the "10 Back to School Books for Little Readers" and an upcoming craft featuring a school bus crayon box.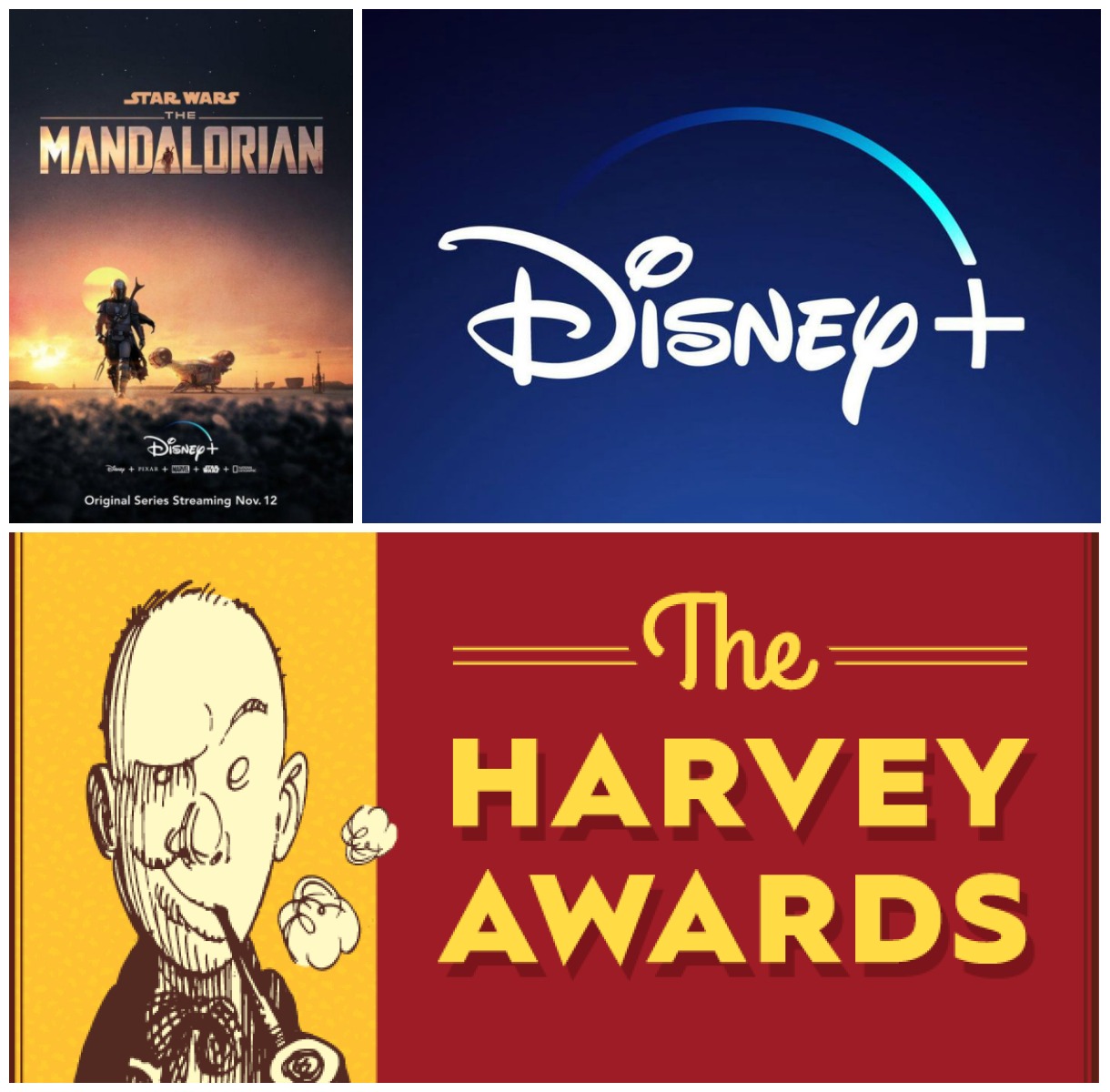 ---
Upcoming Events
NerdCamp Long Island

registration is open. It takes place in Huntington, New York on Saturday, November 2nd.

International Dot Day is coming up!  If you are not familiar, Dot Day is inspired by Peter Reynolds' picture book The Dot and is a celebration of creativity and courage and collaboration where teachers and librarians across the globe read the book to their kids, do a Dot-inspired project, and sometimes connect with other classes. And even though Dot Day is one day, the celebration lasts the entire week. And you can get lots of inspiration and ideas from their website -

thedotclub.org

.

The Small Press Expo

is happening September 14th & 15th in Bethesda, Maryland. All the indie comics publishers will be there along with hundreds of creators selling their small press and self-published comics.
---
Today's New Releases
Picture Books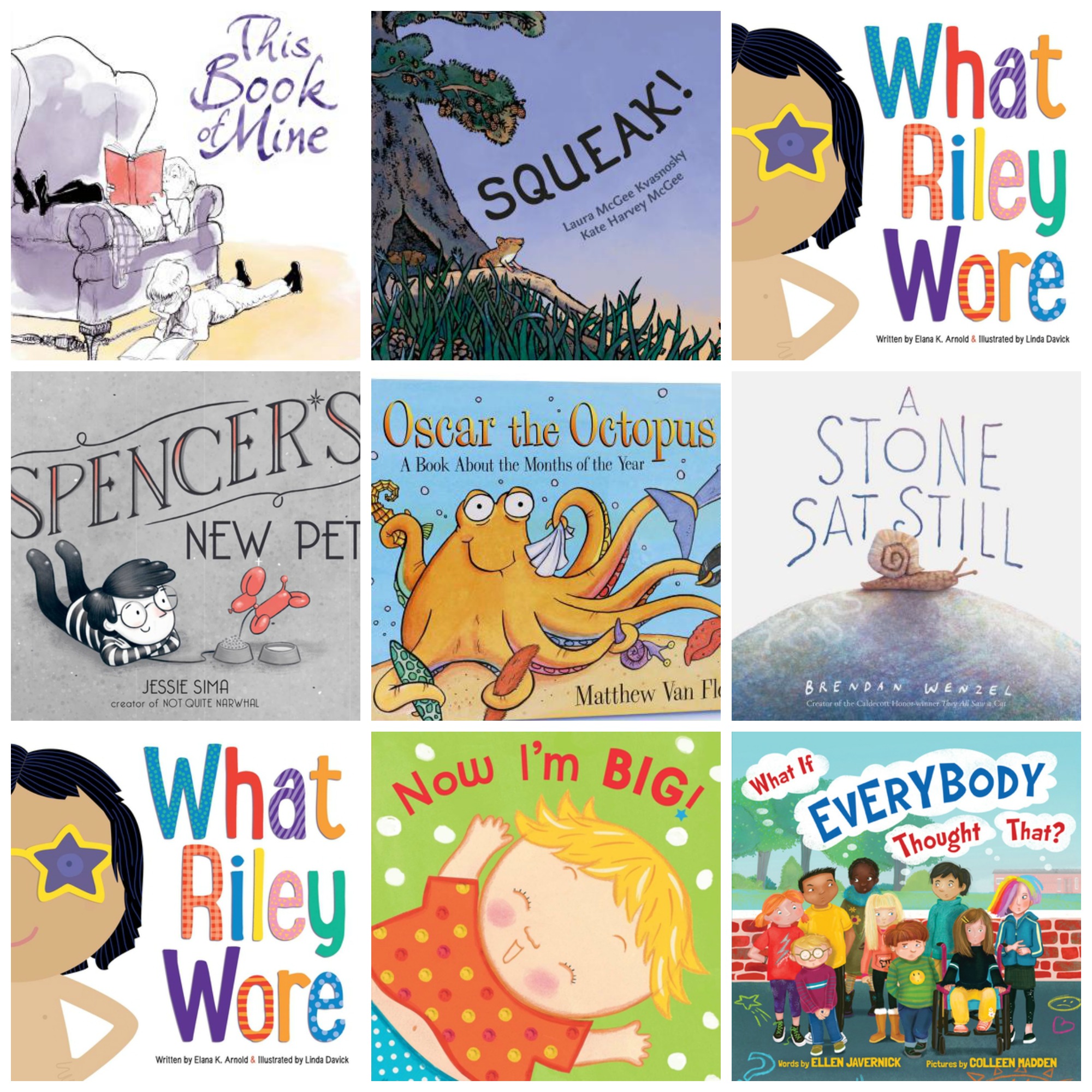 ---
Chapter Books / Middle Grade
---
graphic novels
Best Friends

, the sequel to

Real Friends

, by Shannon Hale and LeUyen Pham comes out today. I loved Real Friends, I thought it was so funny and thoughtful and heartfelt. I think Shannon and LeUyen did a fantastic job capturing the anxiety and tension of young friendships. 

And the new volume of Catstronauts by Drew Brockington is also out today, it's subtitled

Slapdash Science

. I love the irreverent humor of these books and how the humor propels us through unlikely narratives. I also love how much kids love these books. I'm eager to see what the Catstronauts get up to in this new volume.
---
Nonfiction
---
Other Media New Releases
There is not much in the way of new movie releases for kids this week.  However….
TV Shows / Miniseries
---
Currently Reading
Jarod
Well, classes started yesterday for me, so I'm doing all my own assigned readings for now. For my grad fiction course, I'm reading Elizabeth Acevedo's

The Poet X

, Jewell Parker Rhodes'

Ghost Boys

, and Carmen Maria Machado's story collection,

Her Body and Other Parties

. And for my undergrad comics class, I'm reading the

2018 Best American Comics

anthology, edited by Phoebe Gloeckner. I'm also reading this really interesting book on narrative structure and form called

Meander, Spiral, Explode

by Jane Alison.
Corrina
This past week I read

Hello, Door

by Alastair Heim and illustrated by Alisa Coburn - which is a clever and cute homage to  Goldilocks and the Three Bears featuring a thieving fox. And my daughters and I are pages away from the climactic ending of 

Bone Jack

by Sara Crowe which is an eerie mystical horror middle grade set in - I think Cornwall, England - featuring an ancient Stag Chase.
---
Wonderings
Corrina
On my mind this week is a post that a school counselor I follow on Instagram shared about how back-to-school can be filled with anxiety for kids of all ages (and adults!) - even when it's something you are looking forward to. And she had some really great tips like making and practicing a good-bye ritual, making a practice run, and reading about it to help process those feelings. And it was geared for primary kids having a rough time, but the advice I think is good for kids of all ages, so I'll share a link to that so you can check it out.   

Jarod
A few days ago, there was an article, though really more of a hit piece, published about the partnership between We Need Diverse Books and the Scholastic Book Club and the curated list that appeared in one of the recent book club mailings. I don't want to draw any attention to the publication or author of the piece, but it was an explicit attack on the idea of diversity. The author clearly hadn't read any of the books, but was offended by their audacity to exist and show the complexity and nuance of the lives of children. It's easy, when you're talking to your friends and fellow authors and teachers, to believe that we've gotten to a place where we can agree on the inherent worth of diversity, especially in children's literature, and the necessity to engage with difference and difficult stories. But there are still people (who can get published) calling for an end to diversity because it challenges their worldview and poses a threat to their power and dominance. As someone who writes stories about Latinx characters, about the borderlands between cultures, histories, and languages, I am again reminded that those stories aren't always welcome by all people. Progress is not always linear. There's no quick solution, we just have to continue to insist that our voices be heard, that spaces be made.
Thank You
Thank all of you for listening and sharing your Tuesday with us!
You can find an outline of the show and links to all the books and topics we chatted about at allthewonders.com.  If you have a question or comment, I'd love to hear from you! You can contact me at corrina@allthewonders.com or connect with me on Twitter or Instagram. And reviews on iTunes or Stitcher are always much appreciated.
The All the Wonders This Week podcast is brought to you by All The Wonders, where children's books are for everyone. Journey beyond the page with podcasts, videos, crafts, and more at allthewonders.com.
See you next week!