Studying Genre & A Conversation with Danielle Davis
Studying Genre
Why study genre?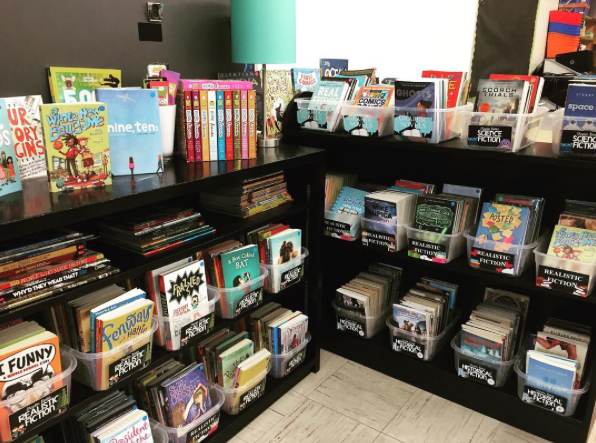 Which genres to study?

What's the difference between genre and format?

Some ideas & resources

interview outline
Today I am thrilled to welcome Danielle Davis to the podcast. She is the author of the recently released middle grade novel Zinnia and the Bees. We chat about knitting, composting, and the surprising origins of her novel!
zinnia and the bees
Your debut novel Zinnia and the Bees was just released this month and I am so excited for my students and kids all around the world to meet these characters.
For those listening who haven't yet had a chance to read the book, can you tell us a bit about it?
This is an alternating point of view novel like none other that I have read…
How did figure out that you wanted to include the bees' perspective?
What sort of research did you do to make sure you got those details right?
So, I have to ask about…. KNITTING!
your writing life
Your blog is called "This Picture Book Life".
So how did you end up writing middle grade?
How does the final version of Zinnia and the Bees differ from earlier drafts?
What is your ideal writing space like?
What's next for you – another middle grade or will you venture into Picture Books?
Your Reading Life
You read a TON of picture books AND middle grade books!
What drew you to focus mainly on picture books?
Is there a type of story or a genre that others like a lot but you're just not that into?
What were some of your favorite books as a child?
What have you been reading lately that you've liked?
Thank You!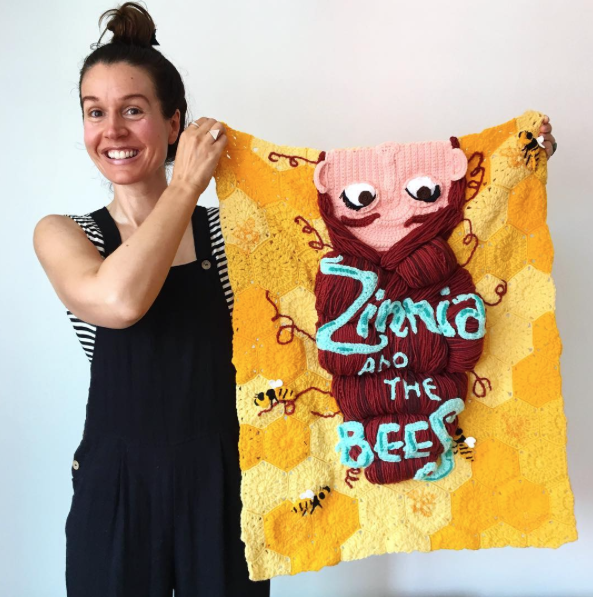 Interview links
Q & A
Our third and final segment this week is Question & Answer time.
Question:
Today's question was texted to me from a friend at school. She asked, "I have a friend who's looking for some book recommendations for her going into 6th grade boy. He is an advanced reader and loves sports and music."
Answer:
I had five suggestions – Ghost by Jason Reynolds which would appeal to the sports side – plus, it's just amazing and if they like it, there is the newly released second book called Patina which is just as fabulous! Posted by John David Anderson is also incredible. And Solo by Kwame Alexander which would be great for a kid who likes music. But – that one veers a little more toward YA. So – while I love that book, maybe take a peek at the content and consider waiting maybe a year or two. I also recommended the March graphic novel series by John Lewis. I think that trilogy is so timely and should be read by everyone so I just have to give a push whenever I have the chance. And finally, I Am Drums by Mike Grosso is phenomenal for music lovers. I just loved that book and can't wait to see what else he writes.
Thank You
Alright – that wraps up our show this week. If you have a question or an idea about a topic we should cover, let me know. You can email me at booksbetween@gmail.com or message me on Twitter/Instagram at the handle @Books_Between.
Thank you so much for joining me this week. You can find an outline of interviews and a full transcript of all the other parts of our show along with all of our previous episodes at AlltheWonders.com. And, if you are liking the show, please help others find us too by telling a friend, sharing on social media, or leaving a rating on iTunes or Stitcher.