Spinning
Tillie Walden (@TillieWalden), cartoonist of Spinning, stops by the podcast to talk about creating love and empathy with other people, the strong feeling of not wanting to be in fear of your own story, and the difficulty of defining coming out in any universal way.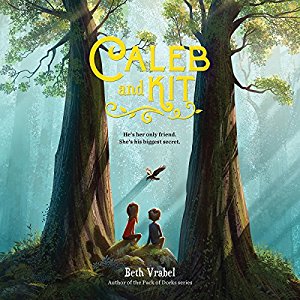 Today's recommended audiobook is Caleb and Kit by Beth Vrabel, read to you by Adam McArthur. Click on the image to download your copy from Audible. Listeners of the All The Wonders podcast can enjoy a 30-day Free Trial when you start your Audible Membership
today. Use the link to enjoy this and hundreds of other amazing audiobooks.