All The Wonders This Week w/ jason june: October 22, 2019
Introduction
The Texas Book Festival, a ton of  middle grade sequels, the final Star Wars: Rise of Skywalker trailer, and things that creep us out. I'm Corrina Allen and this is All The Wonders This Week.
Joining me this week to talk about all things exciting and new in the world of children's literature is Jason June, formerly Jason Gallaher - a writer who loves to create picture books that mix the flamboyant and wacky with the slightly dark, and young adult rom-coms that celebrate love of all kinds. He's the author of Whobert Whover, Owl Detective, illustrated by Jess Pauwels, and his next book, Porcupine Cupid, a queer-inclusive Valentine's Day story, illustrated by Lori Richmond, comes out next year.

---
KIDLIT News & upcoming events
Our listeners in the Southwest might want to check out the

Texas Book Festival

in Austin featuring an incredible array of children's book creators. It runs from Saturday, October 26th through Sunday, October 27th and is free to the public.

If you are in the Northwest,

The Portland Book Festival

is Saturday, November 9th. Advanced passes are only $15 and include a $5 voucher to buy a book and kids 17 and under are FREE. And their line-up of kidlit authors and illustrators are really fantastic.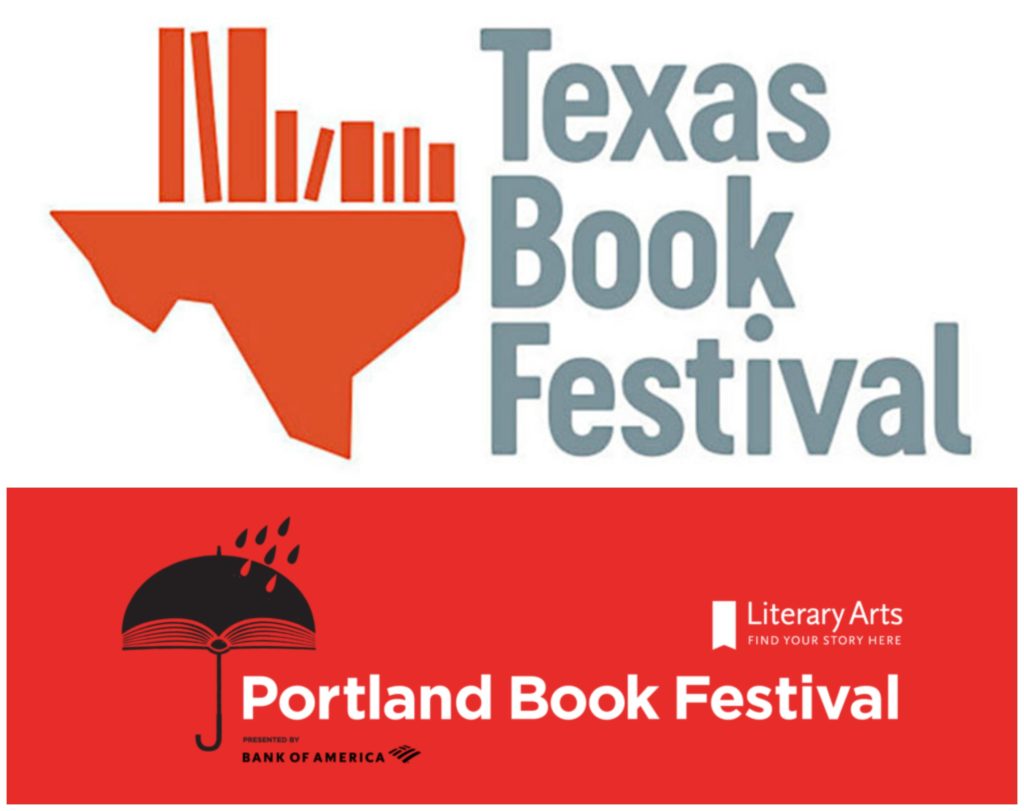 Today's New Releases
Picture Books
---
Chapter Books / Middle Grade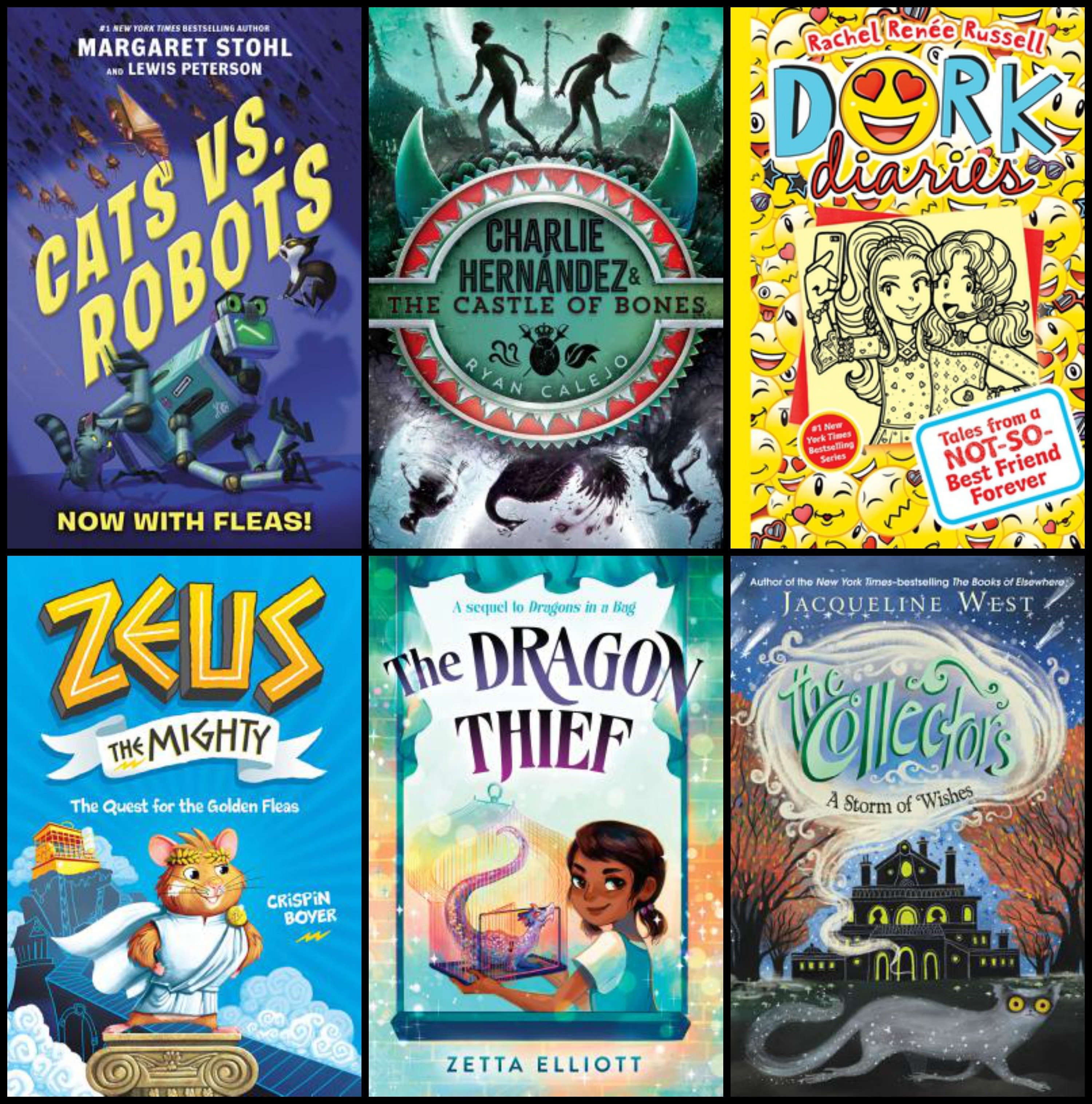 graphic novels & Nonfiction
---
Other Media New Releases
TV Shows / MOVIES
Corrina: So, I am a HUGE Star Wars fan and so I am counting down the days until Episode IX and just yesterday during the Monday Night Football half-time show they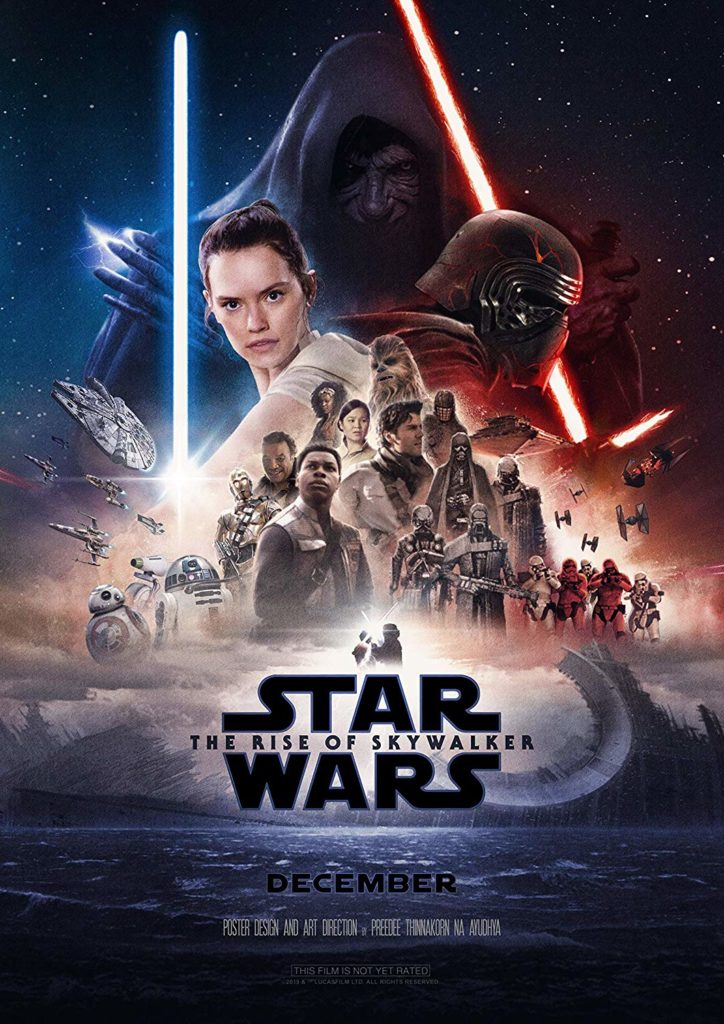 premiered the final Star Wars: Rise of Skywalker movie trailer!  The movie isn't out until December 19th but ooo do they know how to build some buzz!
And if you know any kids who like horror - maybe something in the vein of Scary Stories to Tell in the Dark or Goosebumps, have them check out a Netflix show called Creeped Out. "A masked figure known as "The Curious" collects tales of a dark magic, otherworldly encounters and twisted technology in this kids anthology series." 
---
Currently Reading
Jason June
I literally just finished reading this morning the third installment in Kat Shepherd's

Babysitting Nightmares

series called

The Twilight Curse

. It's set in an old theater that may or may not have a murderous ghoul running around it trying to ruin opening night. I love these books, and think Kat is a stellar writer, and this was my favorite in the series so far!
Corrina
Lately I've been doing a lot of professional development reading. I just launched realistic fiction book clubs with my fifth graders so was rereading parts of the excellent

Breathing New Life Into Book Clubs

by Sonja Cherry-Paul and Dana Johansen.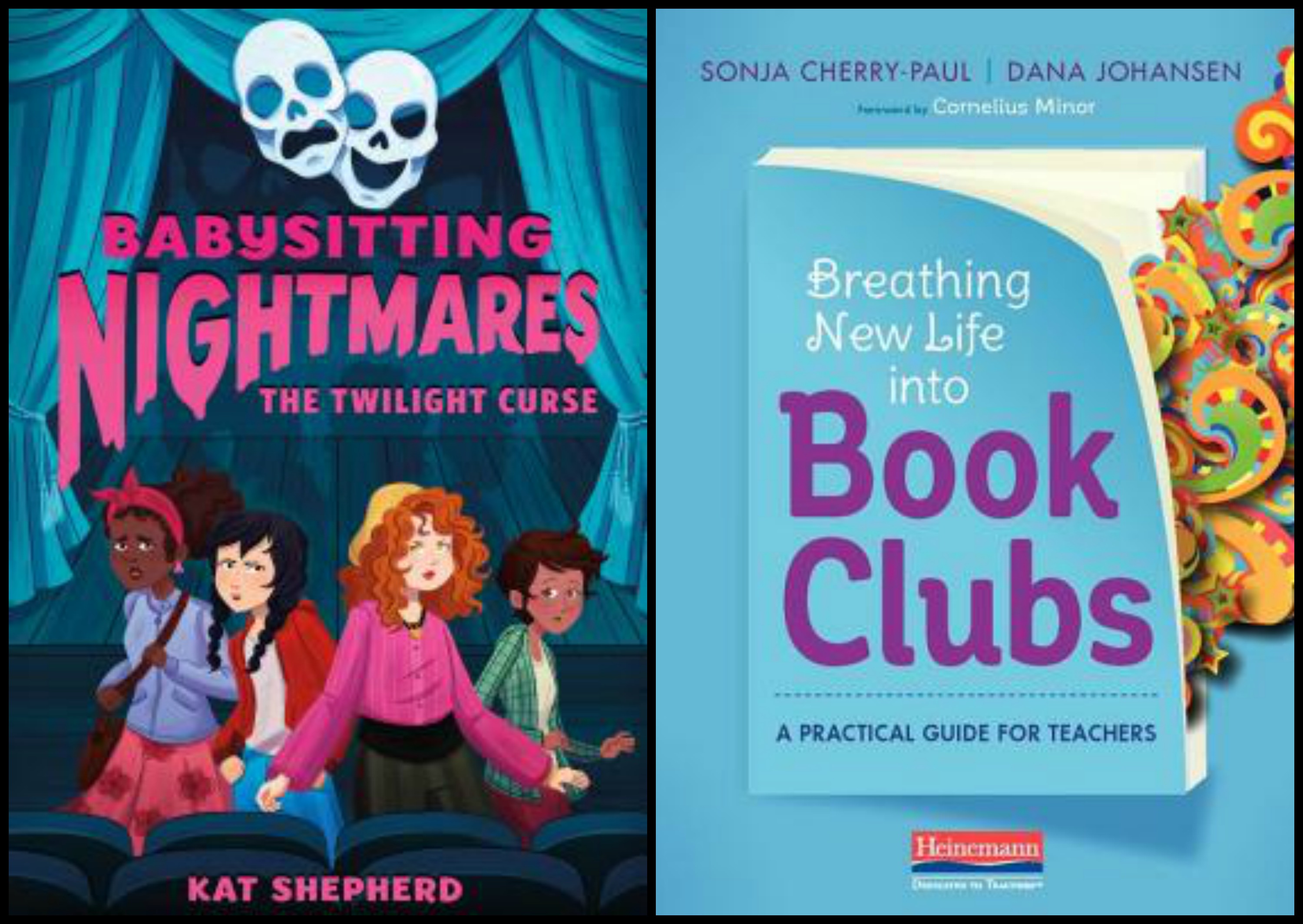 ---
wonderings
Corrina
For me, connected to launching those books clubs with my 5th graders, I've been thinking about how much MORE energy and excitement I see with them around their reading when they get to choose their books, they get to set their reading schedule, and they get to decide how they want to respond in writing. And it reinforces for me that kids get more out of reading when they have more say in those experiences.  
Jason June
I saw that a hardcover first edition of Harry Potter and the Philosopher's Stone, one of the only 500 books published in the first printing of HP before it made it big, just sold for over 50,000 pounds. It was kept in a code-locked briefcase all this time since 1997! I wonder how anyone could keep a book, especially one that good, in that good of condition. If that book had been mine, pages would have been missing by now, the book would have been so well read. Essentially I'm wondering how anyone ever makes a collection of books that's worth anything. I read my books too much!
Thank You
Thank all of you for listening and sharing your Tuesday with us!
You can find an outline of the show and links to all the books and topics we chatted about at allthewonders.com.  If you have a question or comment, I'd love to hear from you! You can contact me at corrina@allthewonders.com or connect with me on Twitter or Instagram. And reviews on iTunes or Stitcher are always much appreciated.
The All the Wonders This Week podcast is brought to you by All The Wonders, where children's books are for everyone. Journey beyond the page with podcasts, videos, crafts, and more at allthewonders.com.
See you next week!