All The Wonders This Week w/ Rebecca Donnelly: October 8, 2019
Introduction
The CYBIL Award nominations, thoughts on the new Hunger Games prequel, #MGBooktober, and the latest in speculative fiction for young readers. We've got all this and more. I'm Corrina Allen and this is All The Wonders This Week.
Joining me this week to discuss what's new and intriguing in the world of children's literature  is Rebecca Donnelly - a children's librarian in northern New York and author of the two middle grade novels How to Stage a Catastrophe and The Friendship Lie - and the newly released picture book, Cats Are a Liquid!
---
KIDLIT News
---
Upcoming Events
---
Today's New Releases
Picture Books
Birdsong

by Julie Flett - about the relationship between a young girl and her elderly neighbor

Another picture book out today that has caught my attention is

Far From Home: A Story of Loss, Refuge, and Hope

by Sarah Parker Rubio and illustrated by F. Anaya . It tells the story of boy suddenly having to take refuge in another country in very simple, calm terms that are easy for children to process. 

And I know if was a couple weeks ago but I missed one show because I was sick so I want to give a HUGE shoutout to Josh Funk whose

How to Code a Rollercoaster

is now out!

Illustrator Lucy Ruth Cummins (who you may know from

This is NOT A Valentine

and

The Hungry Lion

) has a beautiful, softly illustrated book out today with Anike Aldamuy Denise called

The Love Letter

about a hedgehog who finds a love letter and gets inspired to pass along his brightened mood.

SkippyJon Jones author Judy Schacher has a new picture book out today called

Stretchy McHandsome

about a butterscotch cat that sets off from home to find new adventures. 

Corrina: THE picture book that I am most excited about today is YOURS Rebecca!! 

Cats Ar

e A Liquid

debuts today - congratulations!  So

I'm wondering if you can tell us a little bit about what this book is about and your collaboration with Misa Saburi?

Rebecca: Sure! The idea for the book came from a scientific paper that won something called the Ig Nobel prize for 2017. The author, Marc-Antoine Fardin, hypothesized that cats have the properties of a liquid because their matter fills whatever shape container it's put into, like when your pour water from one glass to another. It's silly science, but it's a perfect picture book concept. After I heard about the paper, I went home to write. I chose a simple, rhyming text that left a lot of room for the future illustrator to explore the idea, too, and Misa Saburi absolutely nailed it! She imagined a world of adorable little scientists trying to study the various liquid properties of cats, and the result is hilarious. Her illustrations give something for kids to pore over as they notice all the little details and jokes.
---
Chapter Books / Middle Grade
There is a new Dory Fantasmagory book out today called

Tiny Tough 

And a new title in the Dog's Purpose series called

 

Lily's Story

 

Today we are also getting the third title in the fun Klawde series called

Evil Alien Warlord Cat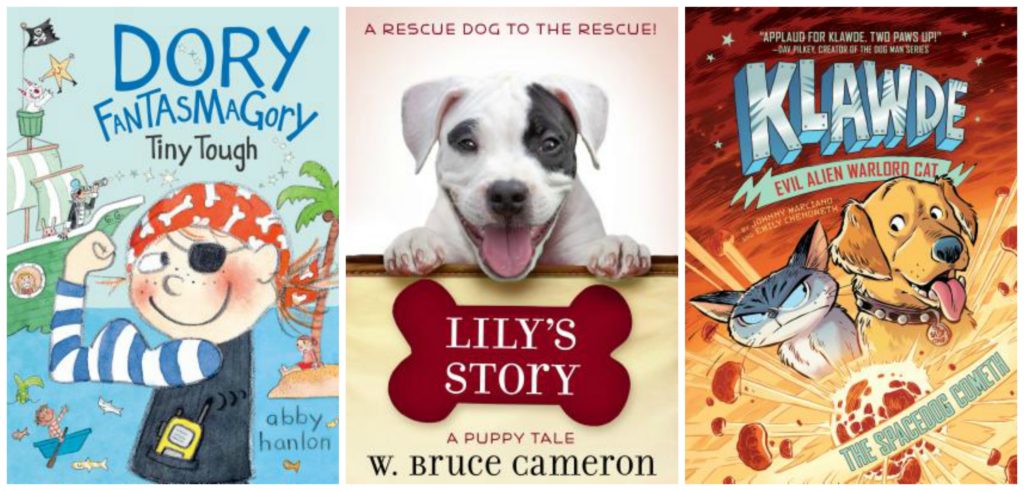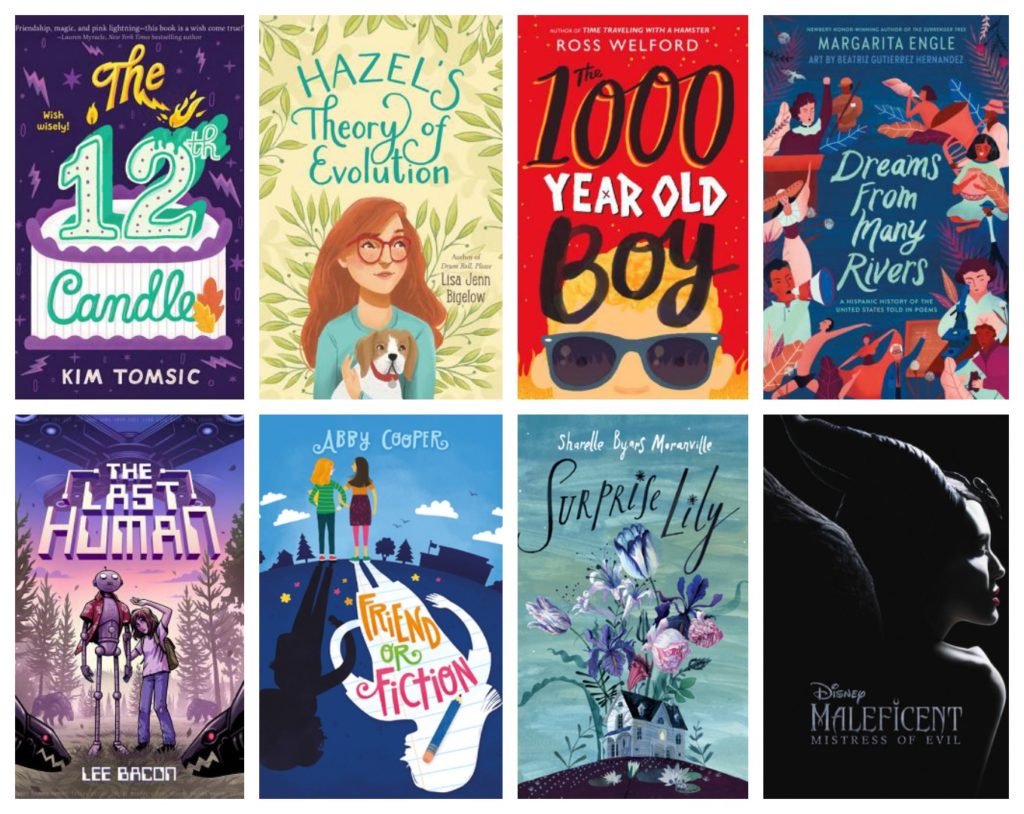 Nonfiction
---
Other Media New Releases
TV Shows / MOVIES
The new animated  Addams Family movie hitting theatres on October 10th! There looks to be some great voicework here like Oscar Isaac (Poe from Star Wars) and Charlize Theron voicing Gomez and Morticia Addams and Finn Wolfhard from Stranger Things as Puglsey,  This one is rated PG for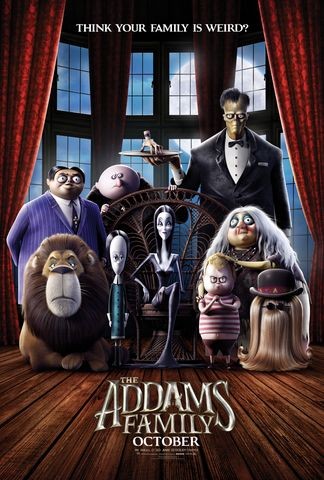 macabre elements and suggestive humor, so maybe do a little research before taking your kids.
Some news related to Sesame Street that came out this past week is that Sesame Street now has a 5 year deal with HBO's streaming service called HBO Max.  All episodes will still be available for free on PBS a few months after they air on HBO Max, but I didn't realize that Sesame Street has already been airing first on HBO since 2015.  So some people have been upset about that announcement, but it's been going on already for four year.
On Netflix, there is a Captain Underpants Halloween special coming today called The Spooky Tale of Captain Underpants Hack-a-Ween. There's actually a lot of cool Halloween shows available on Netflix month so I'll drop a link to a site that lists them all. BUT - obviously while some are family friendly, others may not be so use your judgement there.
PODCASTS
Dhonielle Clayton and Zoraida Cordova have started a podcast called Deadline City that's focused on the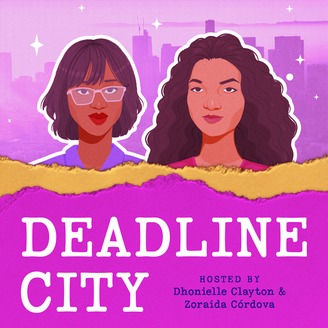 writing life. They're best known as YA writers, but they have experience all over the place. Dhonielle Clayton, for example, is the cofounder of the book packager Cake Literary that has put out wonderful MG titles like Anna Meriano's Love, Sugar, Magic series. 
Librarian, blogger, and author Betsy Bird announced a new podcast that will release later this year called Story Seeds, where kidlit folks will write short stories based on ideas from kids age 7-12.
---
Currently Reading
Rebecca
I just finished reading

Dragons in a Bag

by Zetta Elliott to my daughter, and I picked up

Shug

by Jenny Han for myself.
Corrina
Right now, I am about about ¼ of the way through

Summer of a Thousand Pies

by Margaret Dilloway which is our current family read aloud. There are TONS of references to The Great British Baking Show (which we love!) and it reminds me a bit of Barbara O'Conner's

Wish

with a twist of Rajani LaRocca's

Midsummer's Mayhem

because of all the baking,  but there's no magic! Yet, anyway!
---
wonderings
Corrina
On my mind this week is how difficult it is to maintain a really strong reading habit when the national news is so bonkers right now. And how the stress and anxiety and uncertainty of our world trickles down to our children. One the one hand, I feel this urgency to make sure our kids know the gravity of what is happening so they don't ever repeat this mistakes and on the other hand, I want to shield them from everything. It's a balance I don't know how to strike.
Rebecca
The topic of the Twitter chat #MGBookChat this week was STEM for kids, and I got into a good conversation about kids and nonfiction with some of the participants. As a writer who's also a children's librarian, I have a little experience on both sides of the book--creation and seeing what kids are reading and what they're asking for. I realized that I could do a lot better with recommending nonfiction to kids, not just when they want a book on x topic but, as one of the commenters said, to try nonfiction when someone is looking for something to read in general. So nonfiction is on my mind--how to use it, how to improve my nonfiction reader's advisory skills, and how to booktalk it more when I do class visits.
Thank You
Thank all of you for listening and sharing your Tuesday with us!
You can find an outline of the show and links to all the books and topics we chatted about at allthewonders.com.  If you have a question or comment, I'd love to hear from you! You can contact me at corrina@allthewonders.com or connect with me on Twitter or Instagram. And reviews on iTunes or Stitcher are always much appreciated.
The All the Wonders This Week podcast is brought to you by All The Wonders, where children's books are for everyone. Journey beyond the page with podcasts, videos, crafts, and more at allthewonders.com.
See you next week!