All The Wonders This Week w/ Katey Howes: October 29, 2019
Introduction
School Librarian of the Year nominations, The One and Only Bob, four fantastic new nonfiction titles to delight and disgust you, and thoughts on the Thanksgiving narrative. I'm Corrina Allen and this is All The Wonders This Week.
Joining me today to chat about some highlights and major events in the realm of children's literature is Katey Howes - one of the All the Wonders contributors and author of the picture books Be A Maker, Magnolia Mudd and the Super Jumptastic Launcher Deluxe, and Grandmother Thorn.
---
KIDLIT News
---
Upcoming Events
Saturday, November 2nd will see the 5th annual

nErDcampLI

in Huntington, NY. Nerdcamps are increasingly popular professional development events billed as "unconferences," in which educators, librarians, authors, illustrators, and others passionate about literature and literacy come together to share their knowledge, expertise and questions. Over 450 educators have already registered for this year's Long Island event - and you can find the link to registration in our show notes. No registration is necessary to attend the Meet and Greet featuring over 60 children's and YA authors and illustrators. It  is open to the public from 2-3:30 pm, and books will be available for purchase. And if you love the Jumbies feature posts and Caribbean book list , you'll be excited to meet both Tracey Baptiste and Emma Otheguy at Nerdcamp!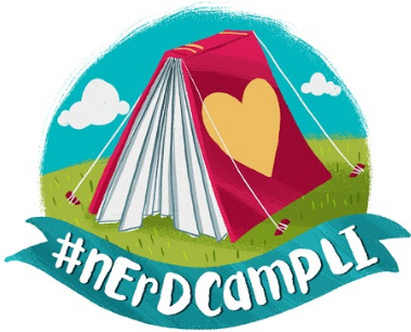 ---
Today's New Releases
nonfiction
My Minecreft-loving daughter and LOTS of my students will be psyched to see another official guide out today - the

Minecraft Guide to Ocean Survival

 

And today we getting another portrait collection by world renowned artist Leah Tinari. Last fall she published a portrait collection called

Limitless: 24 Remarkable American Women of Vision, Grit and Guts

. If you haven't seen that yet, check it out!  Today comes another portrait collection in her iconic black and white color splashed pop style called

The Presidents

.  

And National Geographic has a cool book out today called

Overview

. It's a collection of aerial photographs from around the world that reveals both the beauty of the Earth and also some of the surprising and destructive ways humans have altered it. Apparently the one out today is a Young Readers edition that was adapted from the adult book.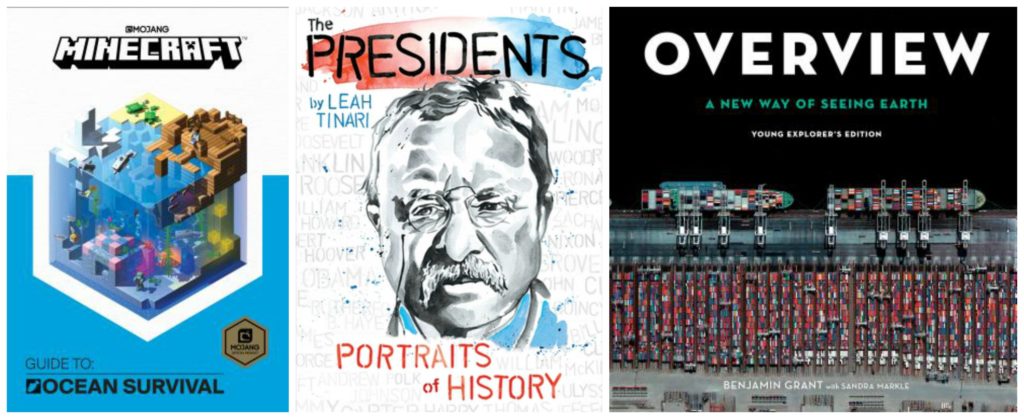 ---
picture Books
Henry and Bea

written and illustrated by Jessixa Bagley releases this week.  So I haven't gotten to hold this book yet, but I am eagerly awaiting that moment. Jessixa Bagley's debut book,

Boats for Papa

, is one of the most tender and honest and lovely books I've read in the past few years, and I am so excited to see what she has created next. Henry and Bea is touted as a book that shines light on the challenges of childhood friendship, loss of a pet, trust and resilience. Baxley does not shy away from difficult topics, and I really love that both her art and text respect that children have deep, complex emotional lives. 

One picture book that caught my eye that is coming out today is 

Finding Kindness

by Deborah Underwood and illustrated by Irene Chan. I really loved Underwood's

The Quiet Book

so I am excited to check this one out.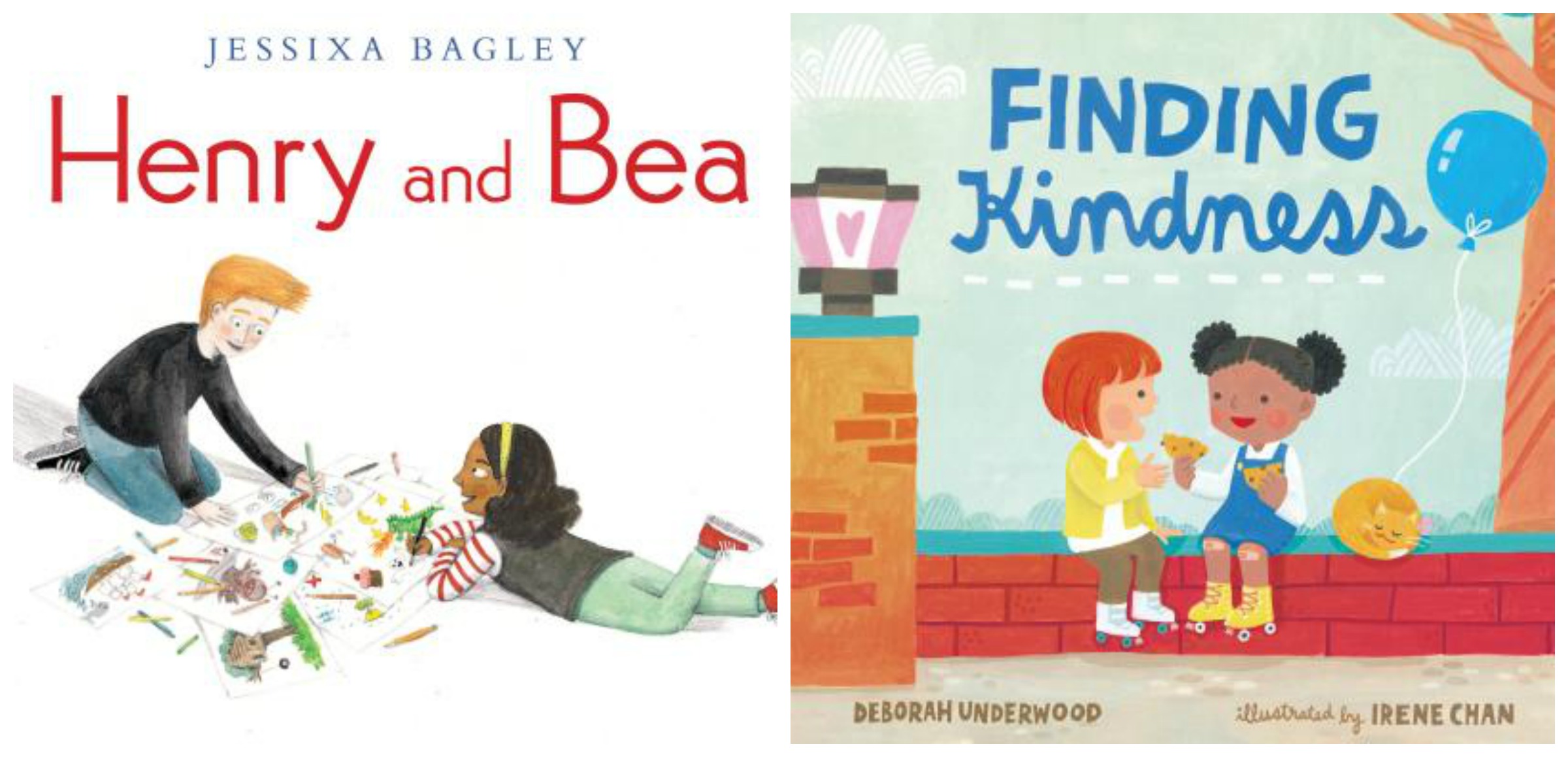 ---
chapter books / middle grade
---
Other Media New Releases
TV Shows / MOVIES
Katey: I'm excited to see what BBC and HBO do with the new series His Dark Materials, based on the books by Phillip Pullman. The first episodes release November 3rd, and the trailer is so intense and magical. I'm expecting incredible acting from the cast, which includes Lin-Manuel Miranda as the adventurer Lee Scoresby, and some really impressive visual effects as the main characters travel between worlds in pursuit of truth - and children who have disappeared.
---
Currently Reading
Katey
I've been out of town a lot lately for school visits and book festivals. One of the ways I stay connected with my kids is to let them pick books for me to read while I'm away. Thanks to my 5th grader, I just read

The Only Thing Worse than WItches

, by Lauren Magaziner, which is a hysterically funny young middle grade novel perfect for anyone who wants a not-so-scary Halloween read. I also just finished the fourth book in the Dory Fantasmagory chapter book series by Abby Hanlon. It's called

Tiny Tough

and features Dory's custom brand of wild imagination, including the evil Mrs. Gobblegracker, a disaster at the library, and pirates who say "spank the fishies" instead of "walk the plank."
Corrina
I just started Paula Chase's companion book to

So Done

- called

Dough Boys.

  I'm only one chapter in but already I am loving it just as much as the first one and she has such a knack for teen voices. She's amazing!
---
wonderings
Corrina
For me, I've just been thinking about a recent book I read that is getting rave reviews that I could barely finish. And I LOVE every other thing this person wrote, so I am wondering why….   Maybe it's just my life being hectic this fall or being distracted, but it took all I could do to pick it back up when I put it down.
Katey
Well, as we rocket past Halloween and start heading into the Thanksgiving season, I've been becoming really aware of the ways my local schools are addressing Native American history and perspectives. Some of the things they are discussing and learning are so thoughtful and respectful and they challenge narratives we've been fed for years, narratives heavily colored by a white colonialist perspective. And I admire the educators doing that important work. But other times there are these cliches and stereotypes that are so ingrained in our Thanksgiving celebrations that people don't even recognize them as racist or disrespectful or offensive. So I've been trying to become more informed on the topic - because I'm far from expert - and to share resources with teachers and administrators - like the American Indians in Children's Literature website, with its book reviews and discussions of the depiction of indegenous peoples in children's books and school curriculum. And this past week I bought a stack of picture books from Native American authors and illustrators and gifted them to one of my daughter's teachers to use in the classroom - to give the kids a chance to experience modern, authentic Native voices and perspectives. And I'm just thinking about how much I wish this didn't have to be a gift - how I wish our schools could provide these kind of resources to all the classrooms, all the kids.

Thank You
Thank all of you for listening and sharing your Tuesday with us!
You can find an outline of the show and links to all the books and topics we chatted about at allthewonders.com.  If you have a question or comment, I'd love to hear from you! You can contact me at corrina@allthewonders.com or connect with me on Twitter or Instagram. And reviews on iTunes or Stitcher are always much appreciated.
The All the Wonders This Week podcast is brought to you by All The Wonders, where children's books are for everyone. Journey beyond the page with podcasts, videos, crafts, and more at allthewonders.com.
See you next week!